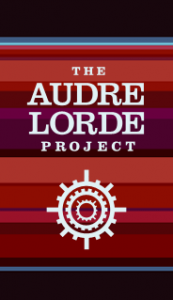 TransWorld Conference 1998
by Pauline Park
The Missive
fall 1998
The Audre Lorde Project (ALP) will be hosting TransWorld: New York's first conference specifically for People of Color of Transgender experience. On Saturday, October 24, this full-day conference will feature a variety of panels and workshops. Speakers will address a range of issues, spanning from Survival Skills to Non-Western Concepts of 'Transgender.' Break-out sessions will help attendees grapple with concerns such as employment, violence, homelessness, medical issues of transsexual transition and health care for transgendered individuals.
BransWorld is the fourth annual Transgender and Transsexual Health Empowerment conference sponsored by the Gender Identity Project (GIP) of the Lesbian and Gay Community Services Center in Manhattan, and the first conference in that series with ALP as a primary co-sponsor. The event's other co-sponsors include: the NYC Gay and Lesbian Anti-Violence Project, the Asian & Pacific Islander Coalition on HIV/AIDS, Gay Asian and Pacific Islander Men of New York, Harlem United Community AIDS Center, Iban/Queer Koreans of New York, the New York Association for Gender Rights Advocacy, PRoject Reach, and Queens Pride House.
Contact Nguru Karugu from ALP at 718-596-0342, ext. 11 or GIP at 212-620-7310 for registration and other information. This promises to be an exciting event!
This article originally appeared in fall 1998 issue of The Missive (Vol. 2, Issue 3) of the Audre Lorde Project (ALP ).