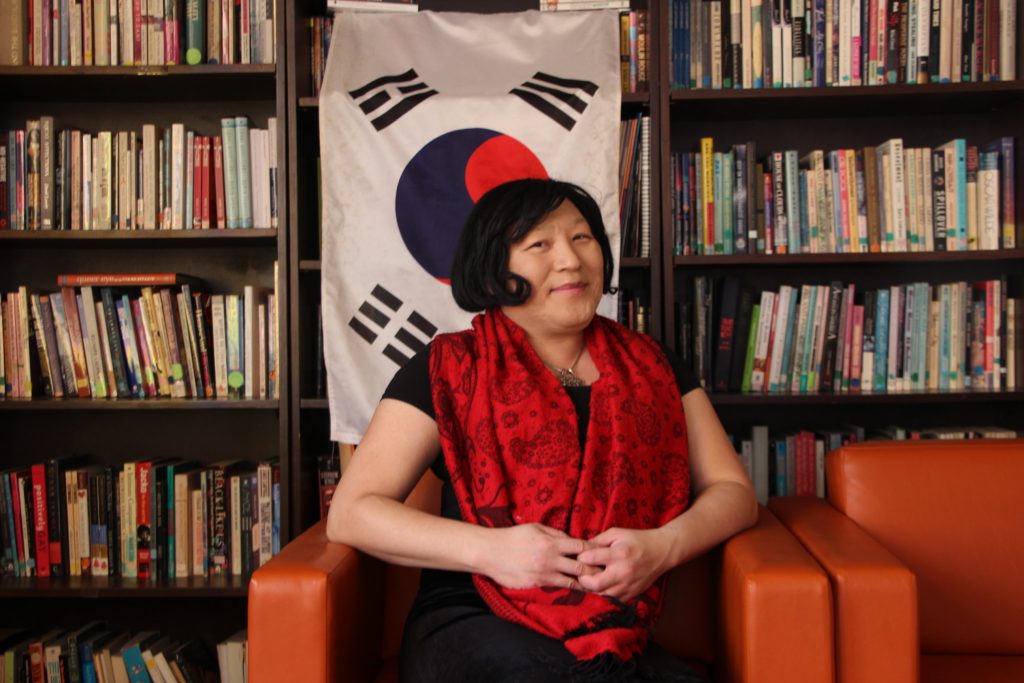 If 2017 was the year of travel, 2018 was the year of staying at home. I spent five whole weeks in Europe last year: two in Norway, one in Iceland and two in Spain. This year, I didn't leave the city even once; but it was a year crowded with incident nonetheless.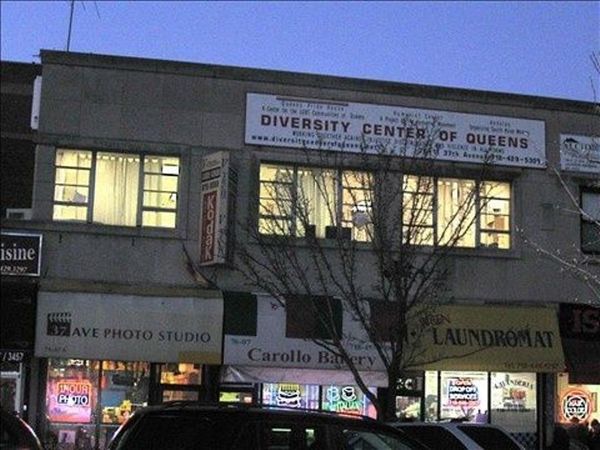 I continued to serve as coordinator of the transgender support group at Queens Pride House, facilitating discussion at all but one of our meetings in 2018; and it gave me a great sense of satisfaction to see members move forward with their transitions and the actualization of their gender identities; it was gratifying to hear from more than one member of the group that the group is helping to transform the lives of its members.
At the same time, I continued to engage in activism on behalf of the lesbian, gay, bisexual and transgender (LGBT) community as well as work as part of my Palestine solidarity activism; some of that activism was on-line through 'social media' platforms such as Facebook and Twitter, while some of it took the form of participation in speaking engagements, street demonstrations and direct action as well as writing. On-line, I posted to the New York City Queers Against Israeli Apartheid (NYC QAIA) Facebook page and became one of the administrators of the Queers Against Israeli Apartheid Facebook page, dramatically increasing the number of 'likes,' shares and 'engagements' over the course of the year.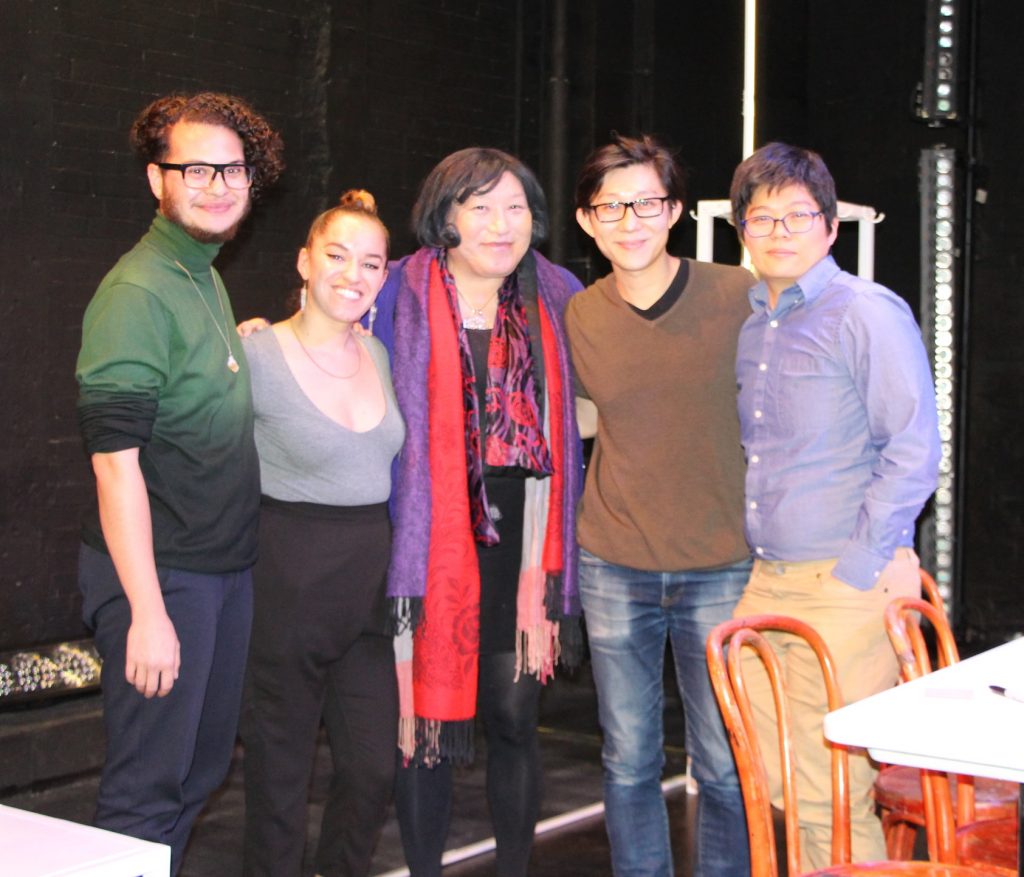 On January 18, I was delighted to be invited to participate in a roundtable discussion following a performance of Kyoung H. Park's provocative play, "Pillow Talk" ("Pillow Talk: transgender identity, people of color and intersectionality") in January.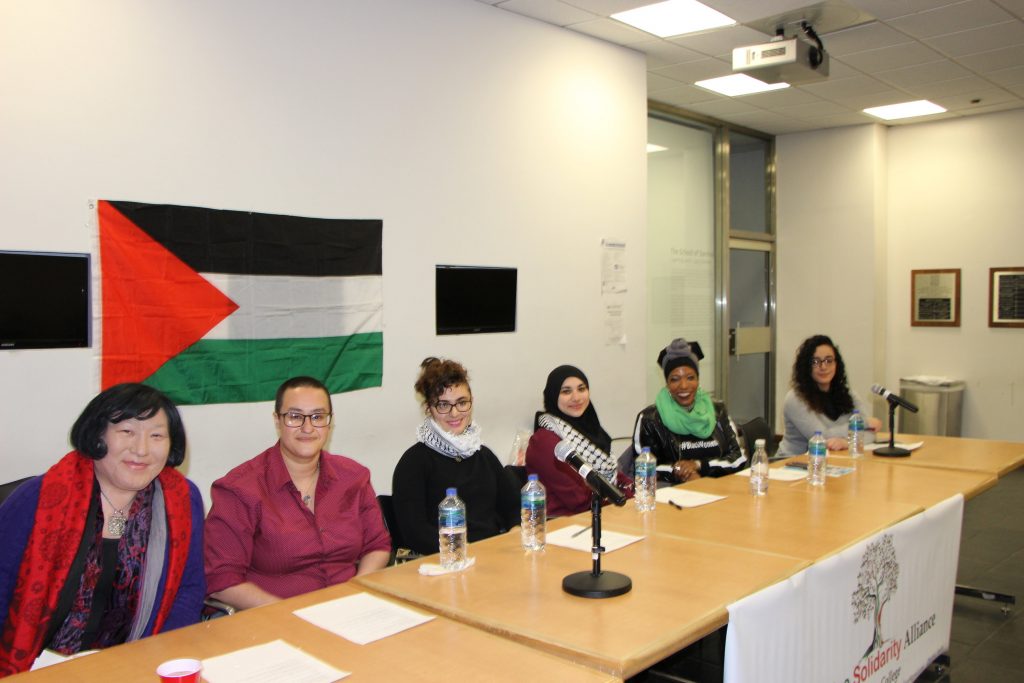 On March 8, I was delighted to participate in "Palestine & Gender Empowerment in the Fight for Liberation," a panel discussion with women of color from various backgrounds organized by Rani Allan and hosted by the Palestine Solidarity Alliance at Hunter College of the City of New York (CUNY).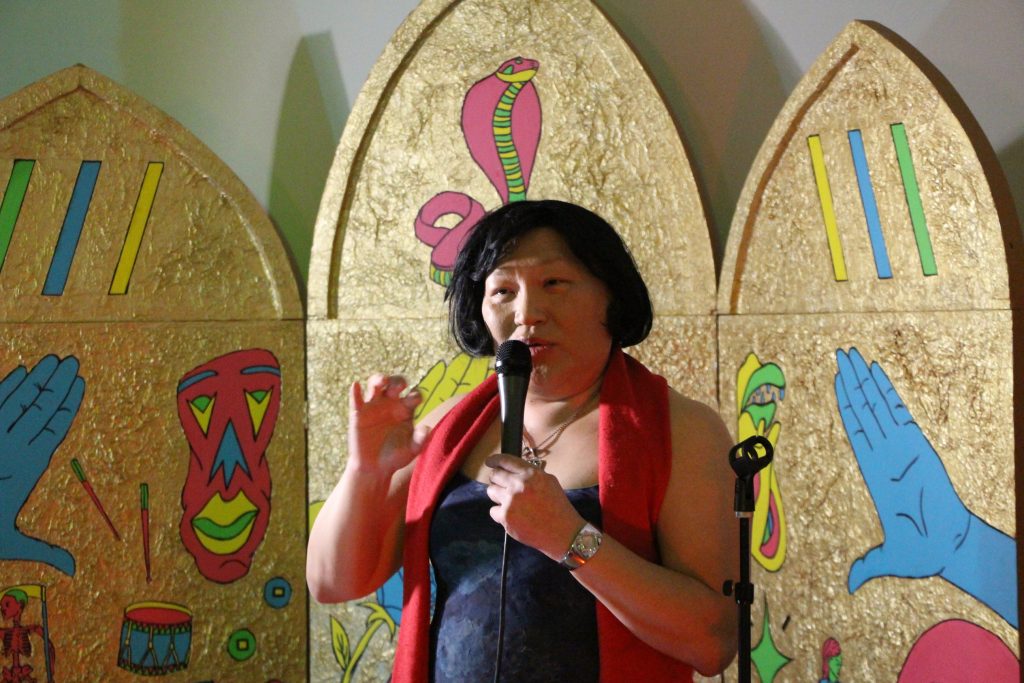 On April 4, I participated in "Higher Learning" with Judith Dry and Jimena Lucero and Mindy Raf, a wonderful LGBT/queer version of "The Moth" organized by Drae Campbell and hosted by the Bureau of General Services — Queer Division, the bookstore on the ground floor of the LGBT Center in Manhattan. My story wasn't especially 'queer' in the sense of 'LGBT,' but it was certainly queer in the more old fashioned sense; for the first time in public, I told the story of my trip to Røvær, a tiny island off the coast of Norway, back in July 2017; I also told the story of my visit to the beehive tomb of Agamemnon and Clytemnestra in Mycenae on my trip to Greece in 1981. It was a wonderful experience telling those stories to a live — and very queer — audience and getting positive feedback while telling them; and it was also wonderful having dinner with Drae and friends at a Chinese restaurant in the neighborhood afterwards.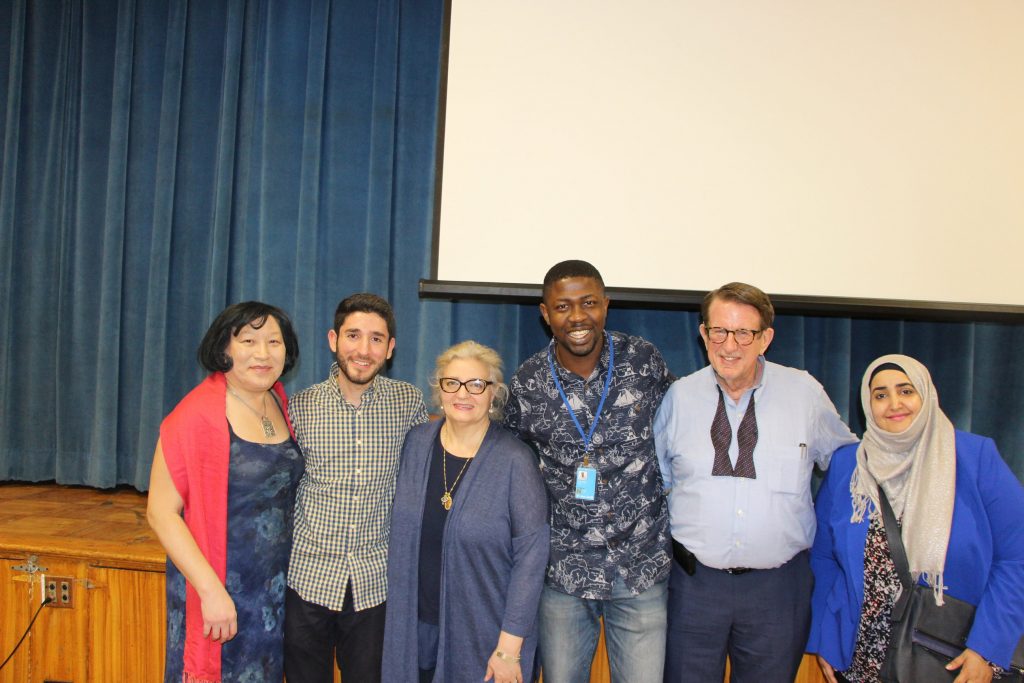 On May 3, I joined three immigrants at a panel discussion at the Community Church of New York organized by Rani Allan as part of his work with the Unitarian Universalist United Nations Organization (UU-UNO) to discuss the challenges facing migrants and refugees, including LGBT migrants and refugees.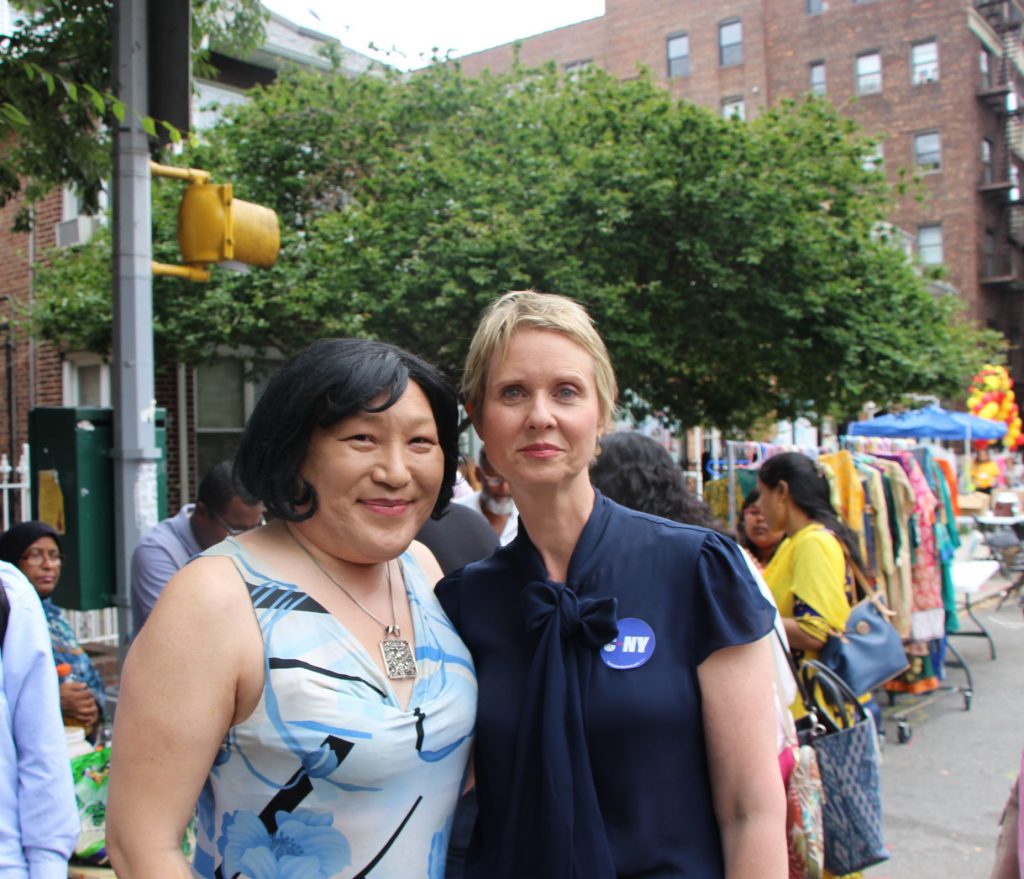 Quite by chance, I ran into Cynthia Nixon at a street fair in June and ended up endorsing her primary challenge to Gov. Andrew Cuomo ("Cynthia Nixon vs. Andrew Cuomo: vote for the homo not the Cuomo"). The star of "Sex & the City" fell short in the face of the overwhelming power of the Cuomo machine, but the Queens County Democratic Party organization suffered an unprecedented blow when its chair U.S. Rep. Joe Crowley lost the Democratic Party primary in the 14th House district to 26-year-old Alexandria Ocasio-Cortez, a Latina half her age.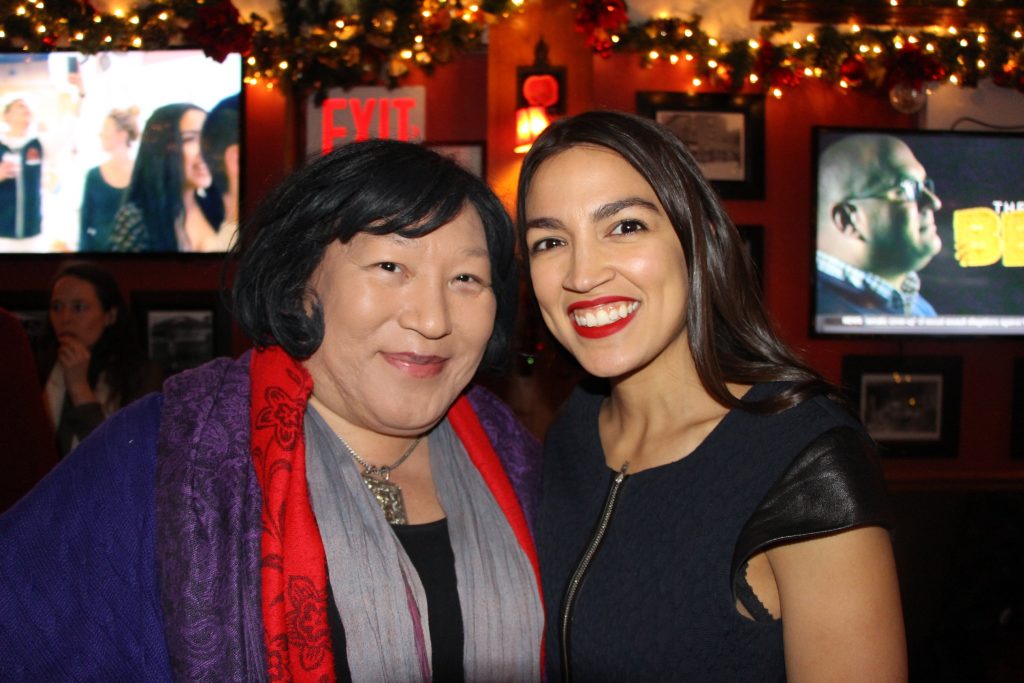 I actually met Alexandria Ocasio-Cortez at a fundraiser for her campaign back in December 2017 and I was happy to have the opportunity to vote for her in the primary in June as well as the general election in November in which she became the youngest woman elected to Congress as well as the first woman and the first person of color to represent the 14th House district, replacing the 56-year-old Joe Crowley who was subsequently re-elected Queens party boss. The corrupt Queens machine still runs this borough but the Democratic Party in Queens is now no longer the preserve of enormously wealthy and powerful machine Democrats and their willing stooges.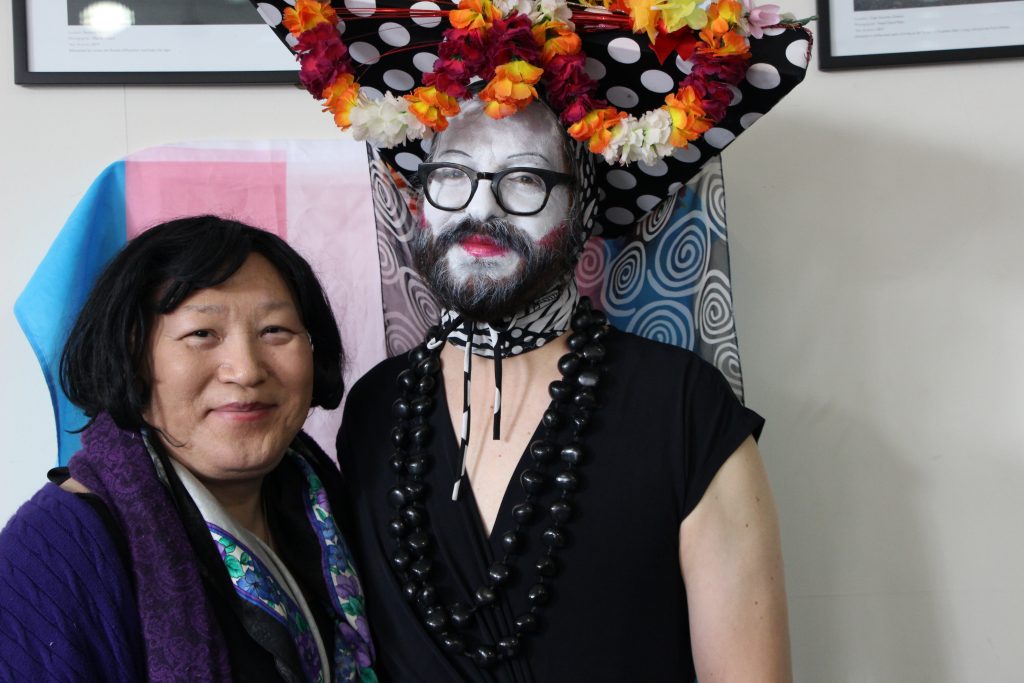 On November 19, my friend Sister Gladiola Gladrags of the Sisters of Perpetual Indulgence and I spoke at the Transgender Day of Remembrance (TDOR) even at Queens College; it was great sharing the stage with Gladiola, who talked about her many years of activism through the Sisters as I talked about my activism through the New York Association for Gender Rights Advocacy (NYAGRA), Queens Pride House and the New York City Queers Against Israeli Apartheid (NYC QAIA).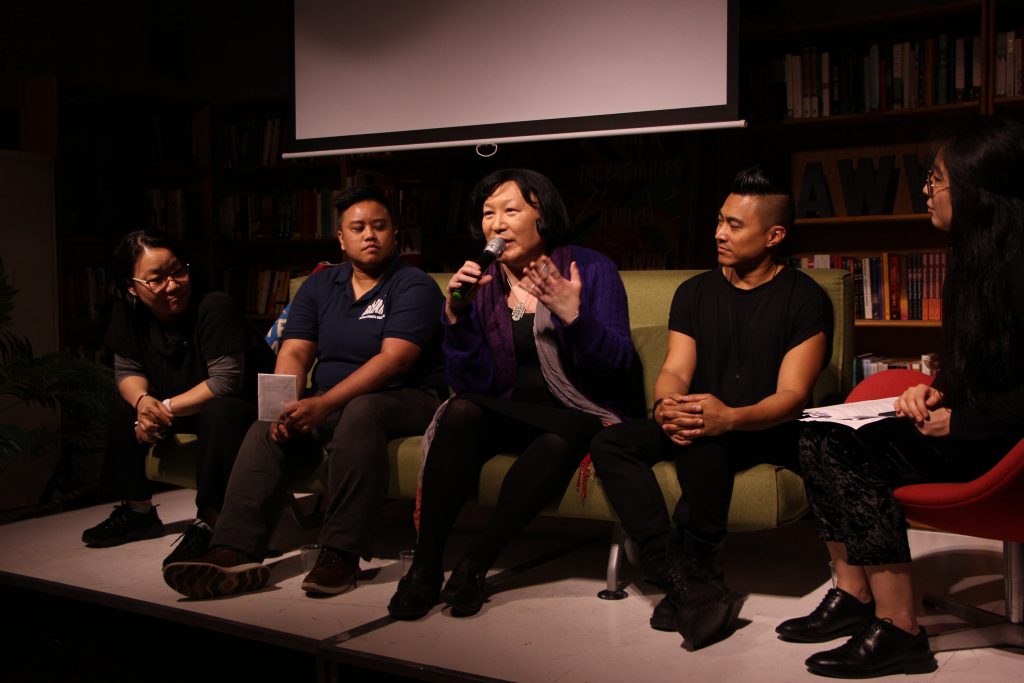 On Nov. 27, I spoke on a panel following a screening of "Call Her Ganda" at the Asian American Writers Workshop in Manhattan; P.J. Raval's documentary is an important film that examines the murder of Jennifer Laude, a transgendered Filipina woman, by a U.S. Marine; the murder case was the first one in history in which a U.S. military serviceman was convicted in a foreign court of law on a charge of homicide and has set a significant legal precedent for the prosecution of U.S. military personnel abroad.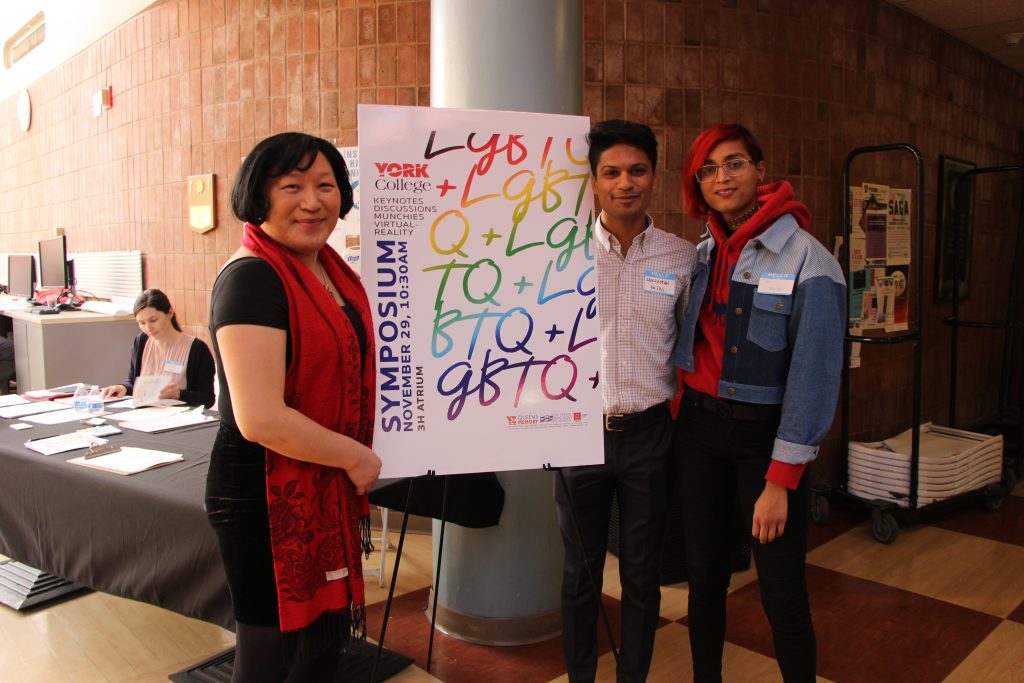 On November 29, I gave the keynote address at the LGBTQ symposium at York College organized by my documentarian and friend Prof. Larry Tung ("LGBT rights & progressive politics in the age of Trump") and was delighted to get positive feedback from attendees; two young queer women of color told me they had never heard a speech like the one I'd given; in it, I engaged in a critique of the Trump administration but did not hesitate to engage in a searching analysis of the policies of the Obama administration and the candidacy of Hillary Clinton. Perhaps what made the speech especially unusual was my willingness to mention Israeli occupation and apartheid, something almost never mentioned in talks given at LGBT-themed events on college campuses such as the one at York. While the term 'intersectionality' is all the rage on campuses these days, addresses such as this rarely actually engage in intersectional analysis.
On Dec. 11, I was honored to be invited to speak at a meeting of the New York City Democratic Socialists of America Queer Caucus about transgender rights legislation, specifically about the Gender Expression Non-Discrimination Act (GENDA) which is (still) pending in the New York state legislature 16 years after it was first introduced in the Assembly.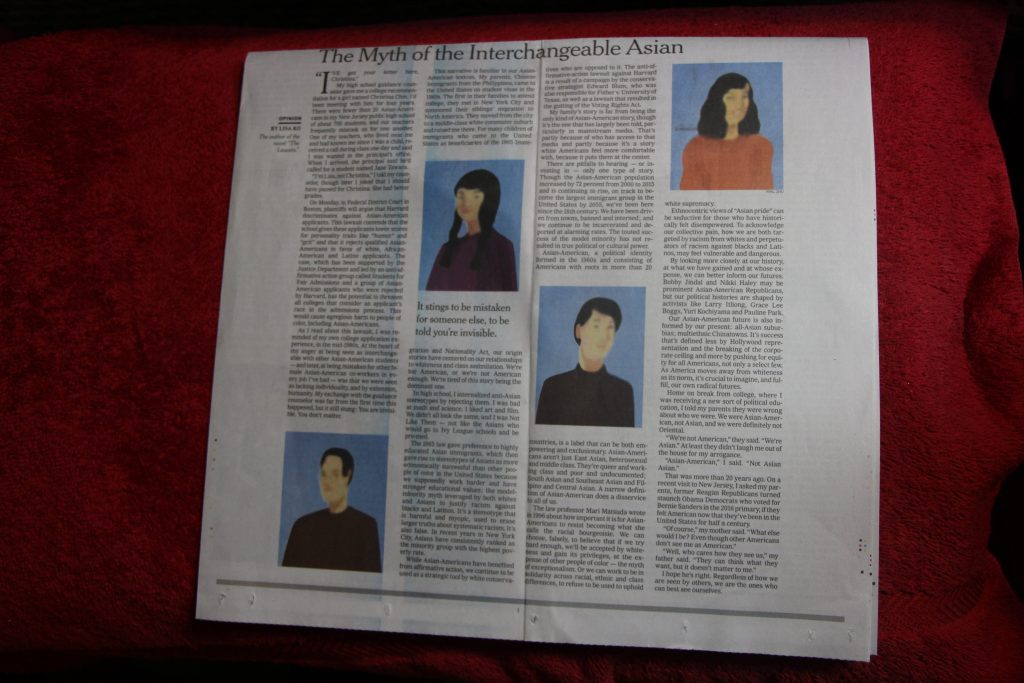 The most surprising development related to my activism was being mentioned by novelist Lisa Ko in her New York Times op-ed ,"Harvard & the Myth of the Interchangeable Asian" (13 October 2018), who wrote, "By looking more closely at our history, at what we have gained and at what and whose expense, we can better inform our futures. Bobby Jindal and Nikki Haley may be prominent Asian-American Republicans, but our political histories are shaped by activists like Larry Itliong, Grace Lee Boggs, Yuri Kochiyama and Pauline Park. Our Asian-American future is also informed by our present: all-Asian suburbias; multiethnic Chinatowns; success that's less defined by Hollywood representation and the breaking of the corporate ceiling and more by pushing for equity for all Americans, not only a select few. As America moves away from whiteness as its norm, it's crucial to imagine, and fulfill, our own radical futures…" I don't even know Lisa Ko so I was as astonished as I was gratified to be mentioned in her op-ed as one of the activists shaping the 'political histories' of Asian Americans.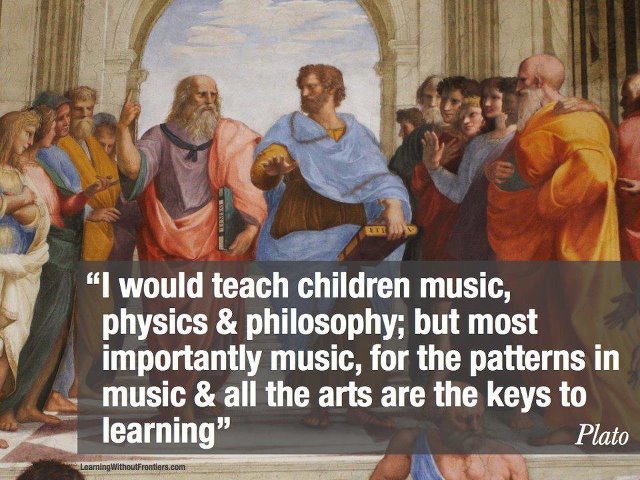 I continued to be actively involved with the Philosophy Forum, an LGBT discussion group I've been a member of since 1998 . On Jan. 13, I led a discussion of the entry on "Just War Theory" in the Stanford Encyclopiedia of Philosophy. On March 10, I facilitated discussion of Loubna El Amine's article, "Classical Confucian Thought: A New Interpretation. On April 14, I led discussion of Amy Gutmann's essay, "Identity in Democracy." On May 12, I led discussion of Richard Moran's article, "Authority & Estrangement: an Essay on Self-Knowledge." And on Sept. 8, I facilitated discussion of Elizabeth Anderson's essay, "Feminist Epistomology & Philosophy of Science."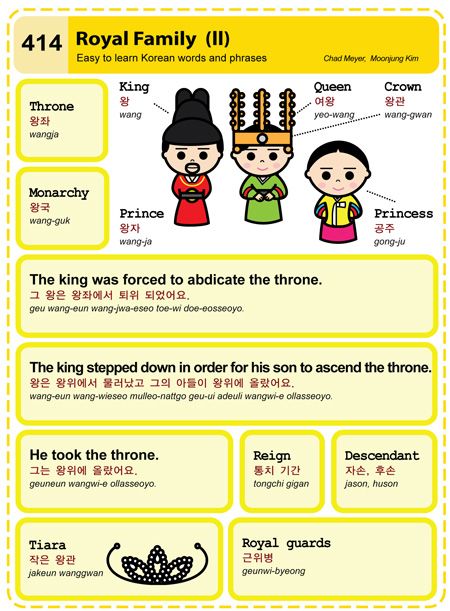 Much of my time and energy this last year has been spent in language study. I finished three years of Korean in the spring of 2018 as well as my second semester of Norwegian. I had been taking Korean through Also-Known-As., Inc. (the organization for Korean and other intercountry adoptees here in New York) through a course taught by Beom Lee of Columbia University and taught at the Chinatown YMCA on Bowery at Houston and subsidized by the Ministry of Education of the Republic of Korea. I took the first year twice because I missed half the classes the first year as they took place on Thursday at the same time as the Queens Pride House transgender support group which meets twice a month on Thursdays, so I finished the second year of Korean in April.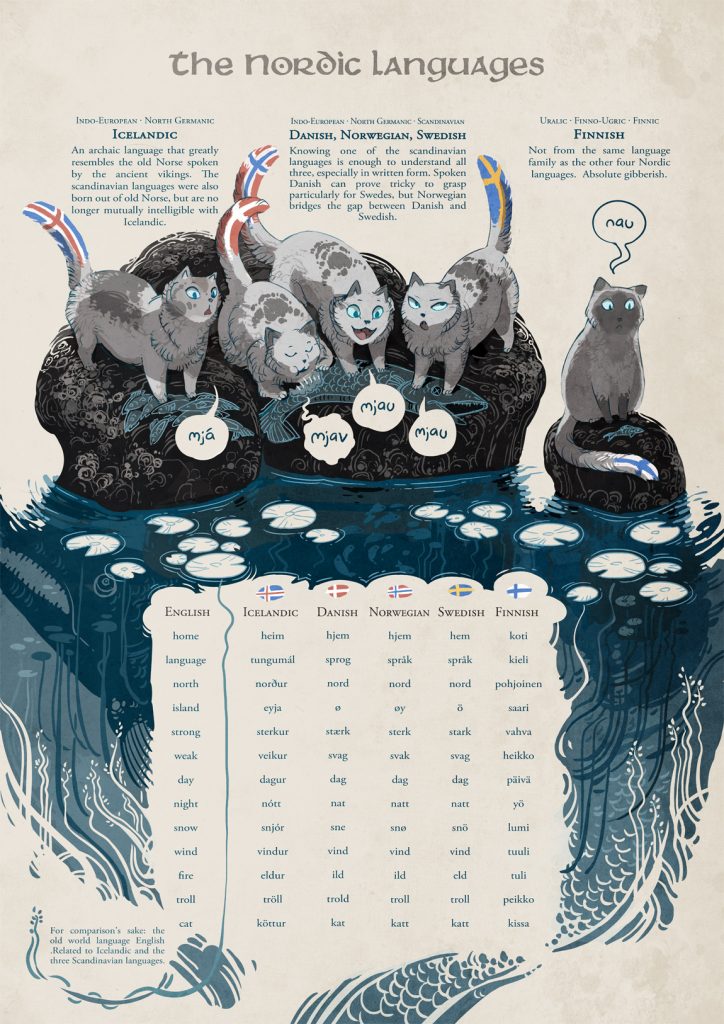 I'd begun Norwegian in the spring semester of 2017; I took the course through the School of Professional Studies (SPS) of New York University (NYU), with the classes being held at Scandinavia House on Park Ave. just south of Grand Central. The course was taught by an NYU adjunct, a wonderful young Norwegian who is actually half French and is trilingual in Norwegian, French and English.
I had Marie-Thérèse for second semester Norwegian in spring semester 2018 ending in May. For my final class project, I partnered with another student (who was actually another woman of color) on a dialogue that I created with help from Marie-Thérèse. I took the most famous scene from "Maria Stuart" and translated the original German from Friedrich Schiller's play into English and then into Norwegian, simplifying the language so it would be accessible to my fellow students. I played Elizabeth Tudor opposite my classmate, who played Mary, Queen of Scots ("Norsk II presentasjon fra 'Maria Stuart' av Friedrich Schiller").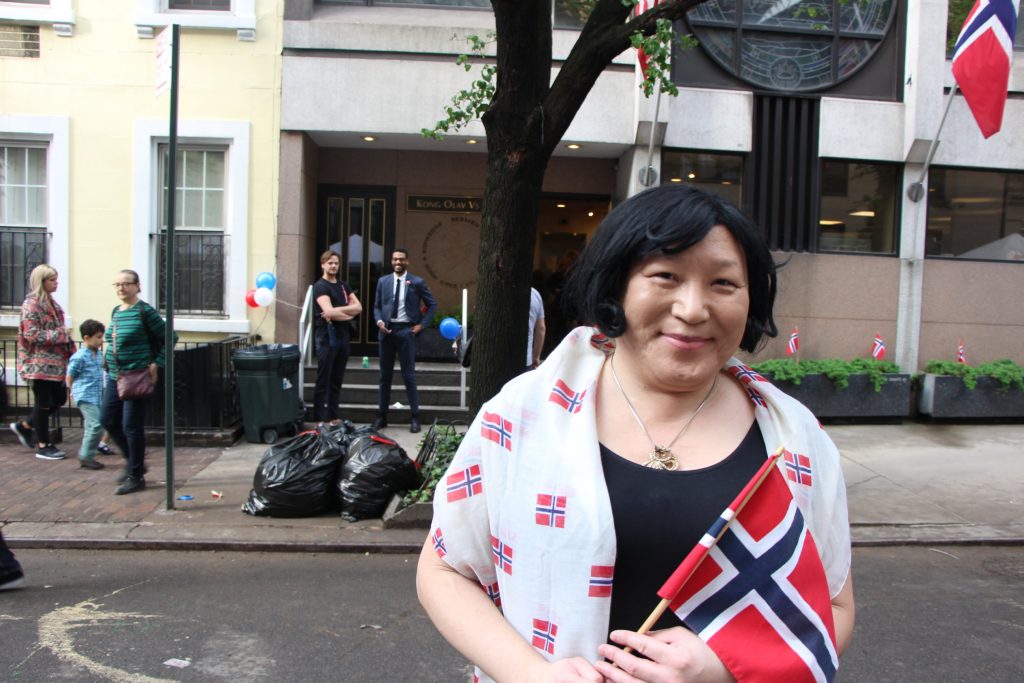 And on May 17, I went down to the Norwegian Seaman's Church in Manhattan to join in the Syttende Mai celebration of Norwegian independence.
After the end of the spring semester, I took a mental 'inventory' of my study of foreign languages and decided that I needed to return to German and Italian as the two languages I had a real chance of becoming fluent in now that my French was solid. And so I decided to enroll in first semester intermediate German at Deutsches Haus, a unit of New York University (NYU).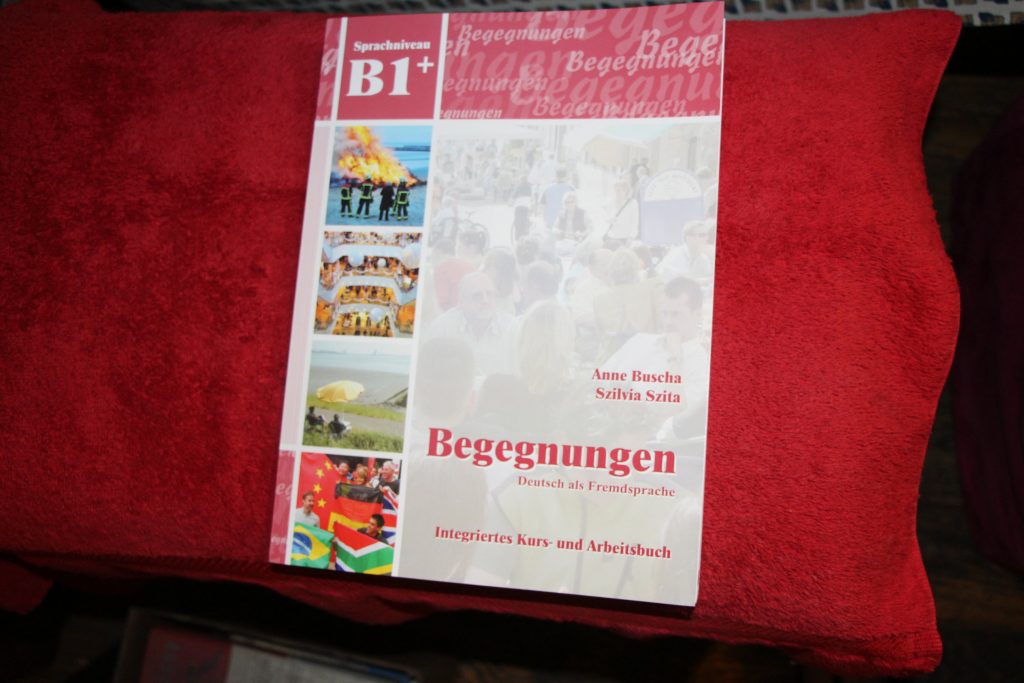 While I wasn't happy with the exorbitant price of the textbook, the combined textbook/workbook has been a really useful component of my effort to reviving my German. And while I was looking forward to my first semester of German since 1991, I wondered if the class would be like most of my German classes that were usually all-white and predominantly German-American. In fact, my German class at Deutsches Haus was surprisingly diverse: there were two older white women along with a doctoral student from France doing his dissertation on cinema, an NYU undergraduate from Mexico with aspirations to play soccer in Germany, a young Chinese American doing her MFA at the New School, a Vietnamese American professional and a Colombian American immigrant who had studied at a German school in Colombia in her youth. Our teacher Heidi was from Switzerland and has taught at Deutsches Haus NYU for many years. I also liked the cozy atmosphere of Deutsches Haus, housed in a London-style mews house in the Washington Mews in Greenwich Village a stone's throw from the Washington Square Park arch.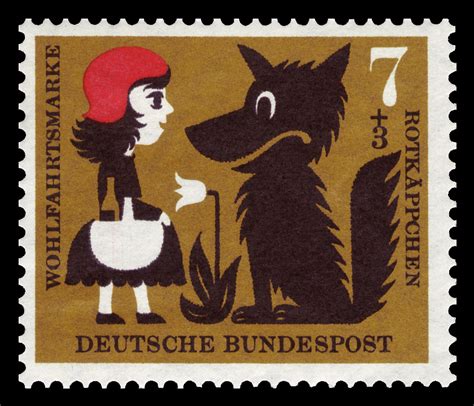 One of the projects I started awhile back but never finished was to read the entire collection of the Grimmsmärchen from beginning to end; I resumed reading the fairy tales of the Gebrüder Grimm in November and I've been trying to read one Märchen each night before going to bed; doing so has already had a welcome effect on my dreams, as I have awakened at least a few mornings having dreamt words and occasionally whole sentences in German; while I've been dreaming fairly regularly in French for some time, I have only rarely dreamt in German and even then only the odd word here or there. The Grimmsmärchen are so much rougher and edgier in the original German than in the bowdlerized Disneyfied versions that most Americans know; and to the extent that Americans know the fairy tales of the Brothers Grimm at all, it is only a handful of the most popular.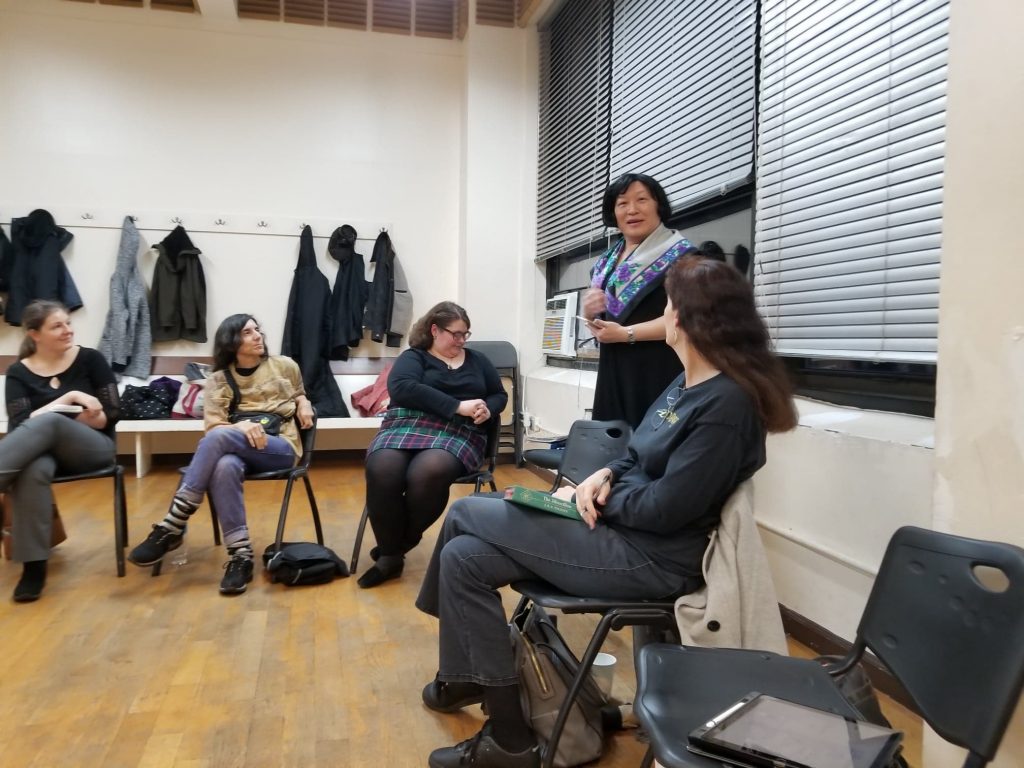 Speaking of the mythpoeic, my love for J.R.R. Tolkien continued unabated into 2018. On Dec. 1, I participated in a roundtable on "The Silmarillion" organized by Carole Linda Gonzalez, with a dozen members of the New York City Area Friends of Tolkien & Fantasy meet-up in attendance; I was the fourth and last of the four who presented and I spoke on "Tolkien & 'The Silmarillion': cultural influences & mythopoeia in the shaping of an epic"; all four of us were amazed at how seamlessly each presentation flowed into the other.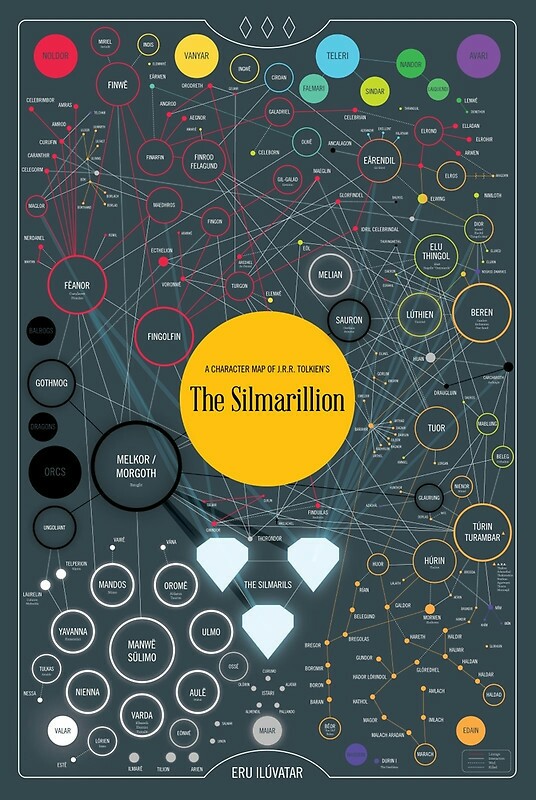 And speaking of words: far, far below the high art of "The Silmarillion," I wrote a limerick about Donald Trump ("Resist Trump limerick: rhyming 'China' with 'vagina'") that some might find amusing at the very least:
Donald Trump wants to hit back at China
While he grabs some poor woman's vagina;
His tariffs on steel
Show no 'art of the deal';
It's enough to give one angina~!
Far more poetic than my little limerick were the weddings of my friends Ian and Tammy in September and Bruce and James in October; the former was held in the historic Quaker meeting house in Manhattan while the latter was held in the historic St. Andrew's Church in historic Richmondtown on Staten Island. When Bruce and James were growing up, it was inconceivable that two men could marry in New York or anywhere else in the country or the world; and to have a same-sex wedding on Staten Island would have been equally inconceivable~!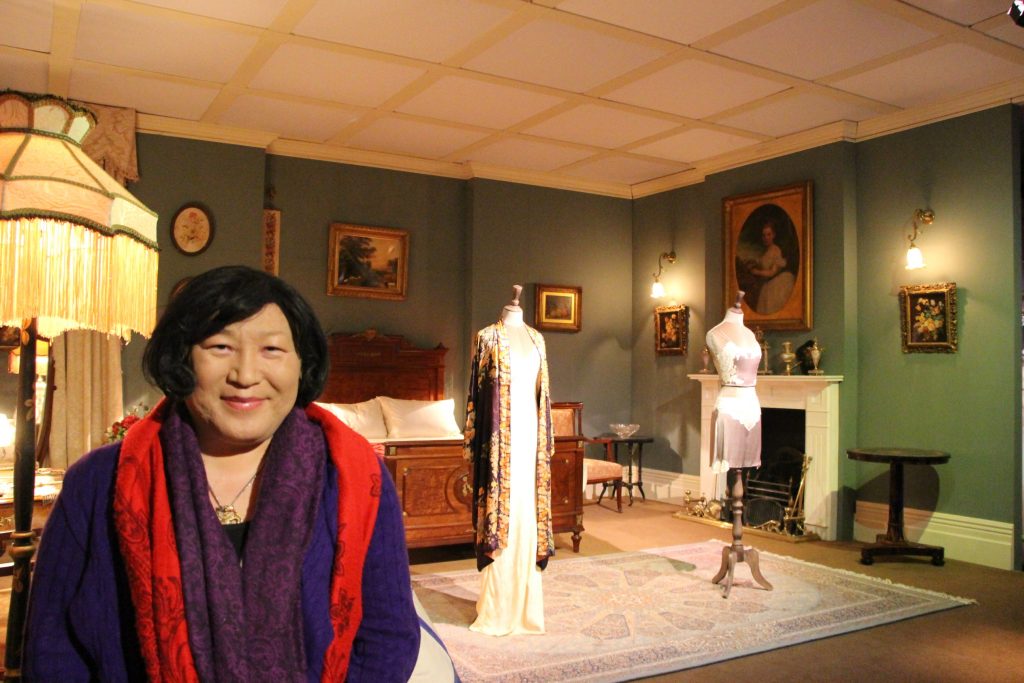 Speaking of history and social change, I was delighted to join my friend Stephanie in visiting the "Downton Abbey" exhibition in Manhattan on March 25; the exhibition was extremely well done and the costumes were superb; and it's as close to Lady Mary's bedroom as I'm ever likely to get~!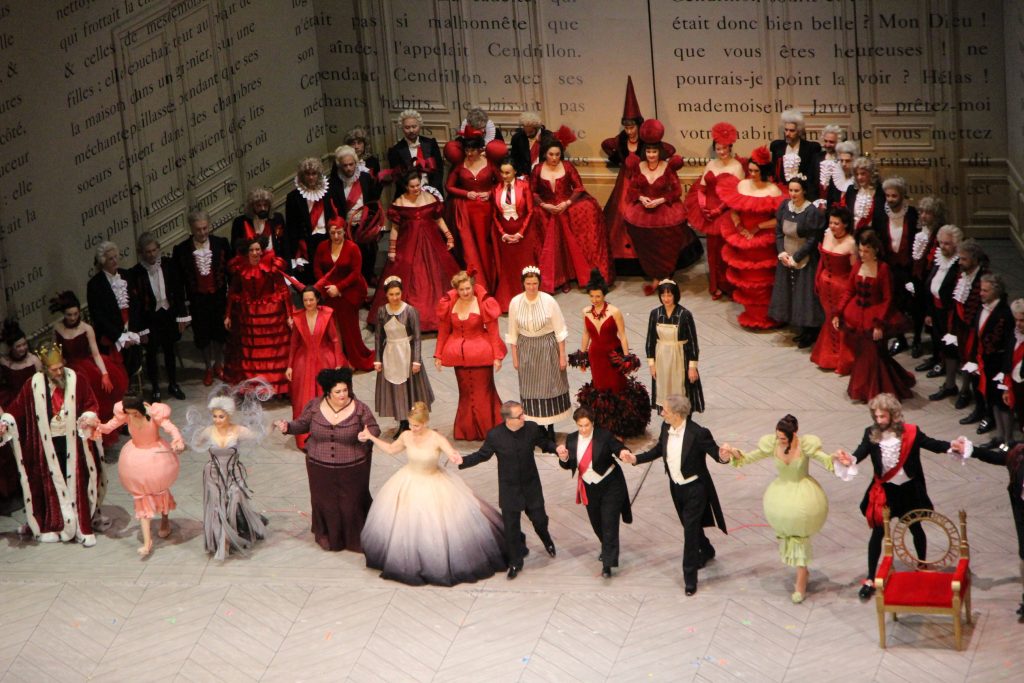 I had one opportunity to indulge my love opera live in 2018, and that was in April when my friend Greg and I went to the Metropolitan Opera to see "Cendrillon," Jules Massenet's Cinderella opera; while it isn't at the level of his masterpiece, "Manon," it's wonderfully charming and Laurent Pelly's superb production is witty, charming and insouciant from beginning to end, one of the best productions I've seen at the Met for ages. I love Joyce Di Donato and Stephanie Blythe, but the real revelation was Kathleen Kim, the Korean American coloratura soprano who sang La Fée, the Fairy Godmother, who was absolutely dazzling.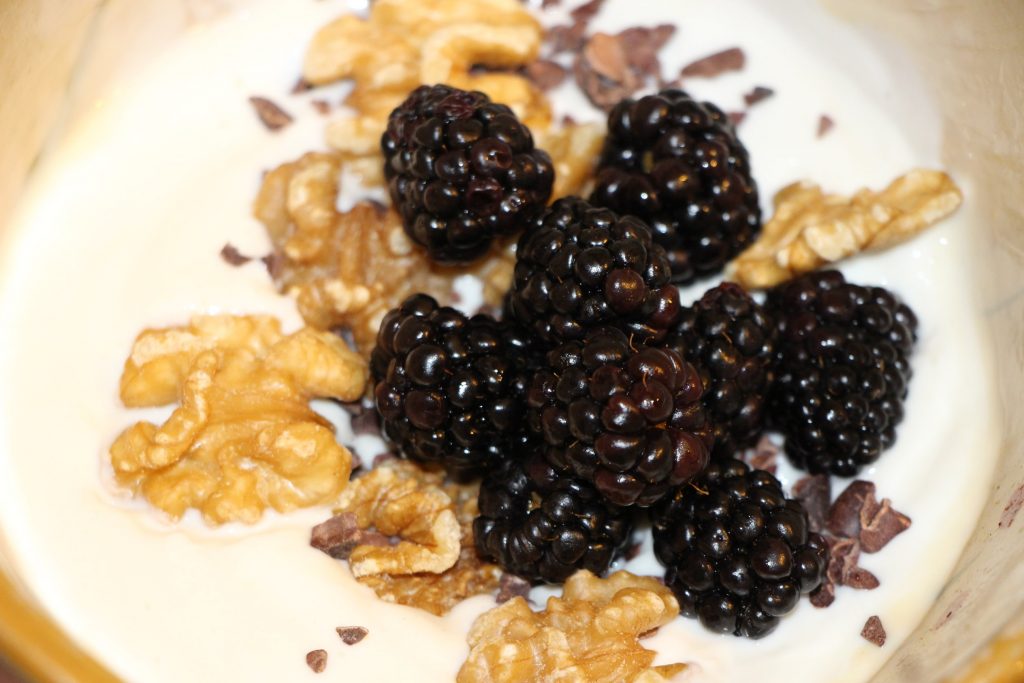 I continued to eat Icelandic skyr or Greek yogurt for breakfast almost every day through the year, along with raw cacao nibs, raw walnuts and either organic berries or pomegranate seeds. My weakness continued to be chocolate, which helped frustrate my weight loss goals, though I may have ended the year just a pound or two lighter than I began it.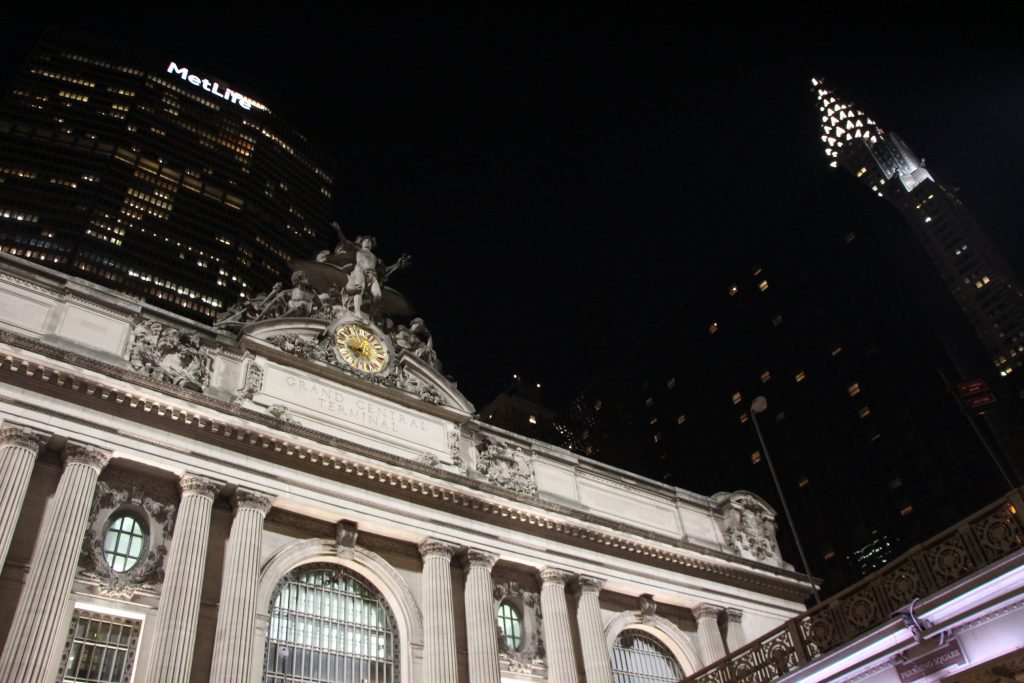 I also continued to carry my digital camera around with me almost every day I went out and took many shots of the great city I have lived in for more than 23 years now. On May 1, I took this shot of Grand Central Terminal with the truly iconic Chrysler Building in the background; I passed through Grand Central every Tuesday going to and from German class, which was taught by an NYU adjunct but held at Scandinavia House on Park Ave. between 37th and 38th Streets.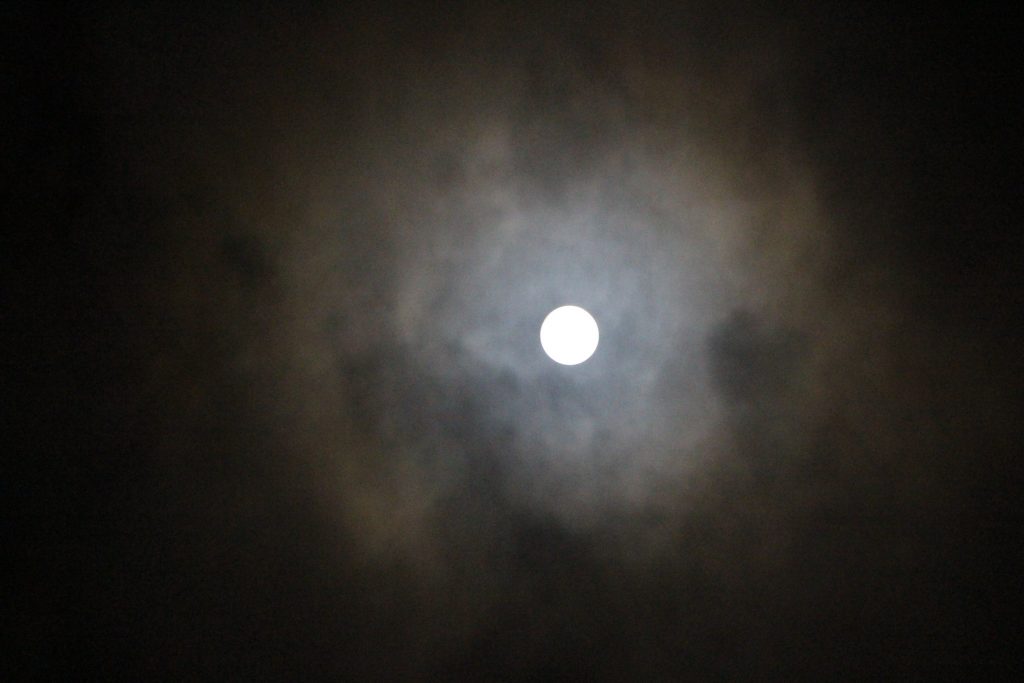 One of my favorite images of the year was a photo I took of the moon on December 21 leaving a friend's winter solstice party in Brooklyn. I posted the photo on Facebook.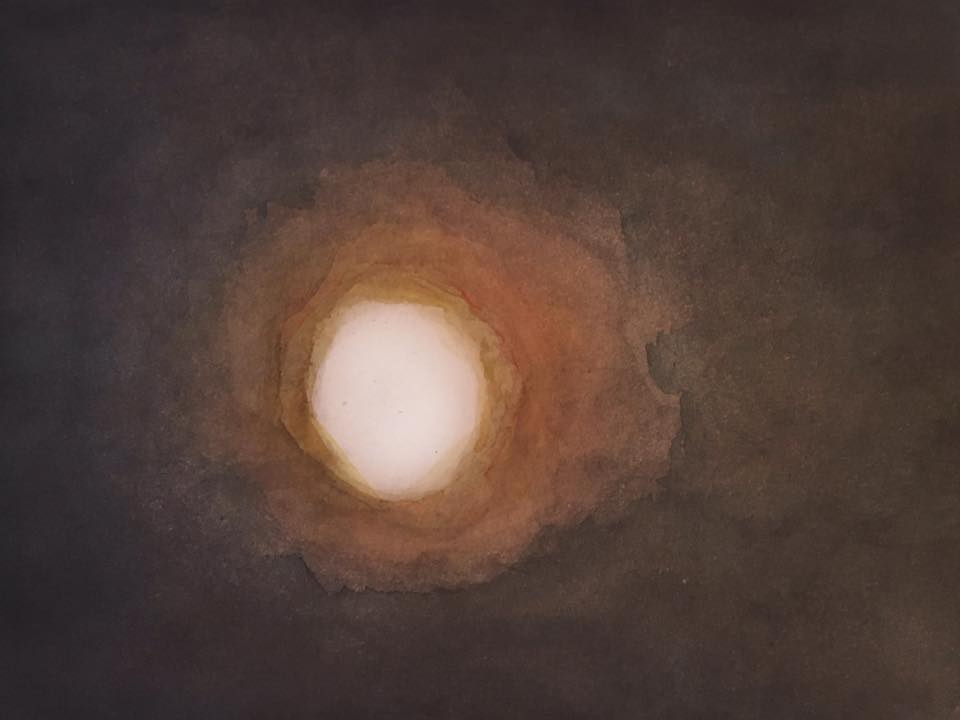 I was astonished and delighted when my friend Manolo Guzmán-Estavillo created a watercolor based on the photo which he entitled "Pauline's Moon." While I probably spent too much time on Facebook, Twitter and Pinterest in 2018, this particular turn of events reminded me that social media platforms have the potential for considerable good as well as evil.
I love the moon and when it is wreathed in clouds like this, it suggests to my modern mind what the moon must have meant to the ancients as they looked up to it in the night sky. "Madama Butterfly" is one of my favorite operas and in "Bimba dagli occhi pieni di malìa" — the first act love duet between Cio-Cio San and Pinkerton that I would call Giacomo Puccini's greatest and possibly the greatest love duet in all opera — the treacherous American sailor sings, "Somiglio la piccola dea della luna, la dea della luna che scende la notte dal ponte del ciel…" (You seem to be like the little goddess of the moon, the goddess of the moon who descends during the night on the bridge from heaven…).
I suppose I should take it as a measure of how filled with incident (as Lady Bracknell would say) this year has been that it took me far longer to write this retrospective than thought it would. While 2018 wasn't the most eventful year of my life and while I didn't travel at all — unlike 2017, when I spent a full five weeks in Europe, tramping all over Norway, Spain and Iceland — this last year was nonetheless a productive and significant one; while there were no turning points in my life, there was a consolidation, a building on the work of previous years; and there were no disasters such as the horrendous trip-and-fall accident in November 2016; so all in all, a year to be profoundly grateful for, filled with friends and colleagues for whom I am deeply grateful.