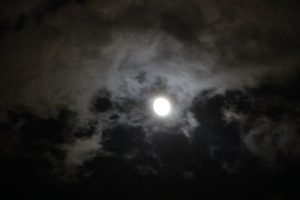 I have studied seven languages over the course of half a century; it was only when I lived in Brussels and Paris in 1991-1992 that I began to dream regularly in French; many years later, I revived my French in 2003 as a political statement in response to the rampant francophobia of Republicans in Congress and the Bush administration as a reaction to France's opposition to the Iraq war. In 2015, I began studying Korean and then took Norwegian in 2016 and 2017; in 2018, I began reviving my long dormant German. It was over the course of 2017-2019 that I began to dream in various languages other than English, increasing in frequency over the course of 2019, as this record of speaking and sometimes singing in my dreams show:
11.25.19
I woke up from a dream this morning in which I sang "Vivi, tiranno" from Handel's "Rodelinda" in the original #Italian (the complete 'A' section but no 'B' or da capo 'A'). I was singing to a group of about 15-20 people in a room in either an office building or at a university.
11.20.19
I just woke up from a dream in which I used the word 'Grundgesetz' ('basic law' in German) in a sentence otherwise entirely in English…
11.16.19
I just woke up from a dream in which I sang "Ombra mai fu"
— including the opening recitative — in the original Italian; in this dream, there was a baritone who started to sing the aria, but by the end of it, it was clear that it was I who was actually singing; he and I were singing before a large group of people in 18th c. costume, though it's not clear whether this was a theatrical production or a costume party of some sort; this may have been the fourth time I've sung the aria from Handel's "Serse" in my dreams…
11.15.19
I woke up from a dream this morning in which I said, "Sie sind bezaubernde Füße" or "Sie hat bezaubernde Füße" (either 'she has charming feet' or 'they are charming feet' in German)
11.10.19
I awoke from a dream in which I dreamt in Spanish for the first time.
I was at a post office — I think it was in a town in Mexico — trying to by stamps & I told the clerk, "Non parlo spanolo." She corrected me & said, said, "Español." So I responded, "No hablo español." I then said, Hablo francés y alemán y un poco de italiano." She gave me my stamps & gave me back my credit card. By that point, there was a big crowd of people behind me, so I just took my stamps & left. But it did strike me as rather remarkable that I spoke Spanish & did so for the first time, given that I've never studied the language formally, except for one or two informal tutoring sessions several years ago.
10.30.19
I dreamt two words in Italian in a long dream I awoke from this morning: 'del bosco' (of or from the forest)
10.28.19
I woke up from a dream in which I said, "beide deutsche Köpfe" (both German heads).
10.17.19
I woke up from a dream this morning in which I said 'bemerkte,' which means 'noticed' in German…
10.16.19
I woke up from a dream in which I dreamt the word 'Eisenbaum' without knowing that there is in fact a tree called 'Ironwood' — — a.k.a., 'Persischer Eisenholzbaum'; there's also a park in Germany with a tree literally made of iron, Der Eisenbaum Regionalpark RheinMain…
10.8.19
I awoke from a dream in which I said, "Es ist wie ein Tugendbund" in a conversation otherwise entirely in English. 'Tugend' means 'virtue' in German & 'Bund' literally means 'bond,' though it can more metaphorically mean a 'fellowship' of some sort, in which case 'Tugendbund' would mean a 'fellowship of virtue.' I read "Der Königssohn, der sich vor nichts fürchtet" (#121 from the Grimmsmärchen) and then re-read "The Council of Elrond" from "The Fellowship of the Ring" (which I've read countless times) just before going to bed; interesting that it's the chapter in which the fellowship is established; it is in fact a kind of 'Tugendbund.'
10.4.19
I woke up from a dream in which I sang, "Je suis encore sous étourdie," though the line from Massenet's opera "Manon" is actually "Je suis encore tout étourdie."
10.2.19
I just woke up from a dream in which I said, "Es gibt alle bøker über svenska," mixing in words from three different languages: the word for 'books' is 'bøker' is Norwegian, 'Bücher' in German and 'böcker' in Swedish. I was in a big rambling office building and a Swedish woman took me down into the basement where there was a little alcove filled with books in Swedish.
9.29.19
I woke up from a dream in which I said, "Die Unterstützung für die Alternative für Deutschland liegt in der ehemaligen DDR," which was the beginning of an extended conversation in German.
9.24.19
I had a dream in which the thought occurred to me that my grandmother's expression 'rutsing around' probably came from the German verb 'rutschen,' meaning, to glide or slide (German was her Muttersprache)
9.21.19
I woke up from a dream in which I had an extended conversation in French. There were two men sitting on the couch in the political science department office at UIUC and one was a new member of the faculty who specialized in French politics and might potentially be a new member of my dissertation committee. I said, "J'ai déjà écrit trois ou quatre chapitres de ma thèse sur la structure et les processus de l'Union Euroéene. Vous pouvez lires ces chapitres et commenter…"
9.18.19
I woke up from a dream in which I said 'unbekannte Sigelhofter' but upon waking realized that the workd 'Sigelhofter' doesn't exist in German.
9.17.19
I woke up from a dream this morning in which I'd gotten a a tiny little Yorkshire Terrier puppy & named him Bo Skovhus; I looked up his name & only then remembered that he's a Danish opera singer (baritone); what's most interesting is that 'Bo' as a word can mean 'stay' or 'live' in Danish (which I haven't studied), Norwegian or Swedish (both of which I've studied) & 'skovhus' means 'forest house.' Before going to bed last night, I started to read one of the Grimms Märchen & I was struck by this passage in "Die beiden Wanderer" (The two travellers), which is not atypical for a Grimms fairy tale but is esp. poetic in its description of a forest: "In dem Wald war es so still wie in einer Kirche. Kein Wind wehte, kein Bach rauschte, kein Vogel sang, und durch die dichtbelaubten Äste drang kein Sonnenstrahl" (It was as quiet in the woods as in a church. No wind stirred, no brook murmured, no bird sang, and through the thickly-leaved branches no sunbeam forced its way); upon waking, it struck me that the 'skov' ('skog' in Swedish & Norwegian) might connect to the 'Wald' in the fairy tale, in which case, 'Bo Skovhus' could mean 'living in a house in the forest,' which is a romantic if not downright Romantic image; the Yorkshire Terrier is obviously an indication of my love of dogs & wish that I could have one…
https://www.grimmstories.com/language.php?grimm=107&l=en&r=de
https://en.wikipedia.org/wiki/Bo_Skovhus
9.10.19
I woke up from a dream in which I said 'oficina' ('office' in Spanish), which is odd, since I don't speak Spanish and have never studied it.
9.9.19
I woke up from a dream in which I said, "lasch gewesen" ('became stale' in German).
9.7.19
I just dreamt four words ("En meny?" "Nei, takk.") that are the same in Swedish & Norwegian (though spelled differently; in Swedish, it's 'nej tack').
In the dream, I was in a Swedish restaurant (though it wasn't clear whether it was in Sweden or not; it may have been in NYC or another American city); I'm with two friends but most of the people in the restaurant appear to be young children. The waitress comes up to me & asks in Swedish if I'd like a menu; I reply, "No, thanks," which in Swedish is spelled 'nej tack,' but I picture it as 'nei, takk,' which is the Norwegian way of writing it.
7.21.19
I just woke up from a dream in which I told a friend, "Deine Macht ist sicher…"
I may have spoken an entire sentence Italian in a dream for the first time, saying "Tutto Siviglia conosco Bartolo; Il birbo Figaro vinto sarà!," which I was thinkng was from "Il Barbiere di Siviglia" of Rossini; but it's actually a line from Bartolo's aria "La Vendetta" from "Le Nozze di Figaro" of Mozart & the correct line is, "Tutta Siviglia conosce Bartolo: Il birbo Figaro vinto sarà!"