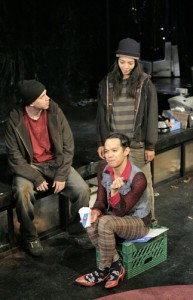 Rey Lucas as Hector, Jon Norman Schneider as Gil and Maureen Sebastian as Theresa in "Thunder Above, Deeps Below"
On Tuesday, I saw "Thunder Above, Deeps Below," a new play by A. Rey Pamatmat (a gay Filipino American friend of mine), and it's being staged by Second Generation, one of the leading Asian American theater companies in the country.
I'd recommend the play to anyone interested in drama with interesting characters (gay and transgendered people of color) and a strong dose of magical realism.
It's on until Sept. 26, so go see it if you can~!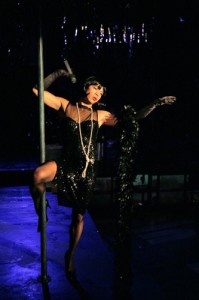 Jon Norman Schneider as Gil in "Thunder Above"