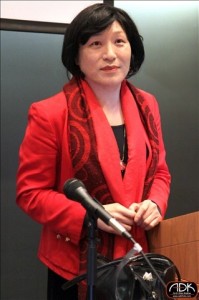 I'm Pauline Park. I'm running for the Board with the Justice & Unity Campaign because I believe passionately in the crucial role WBAI can play with the right leadership.
In 21 years of activism, I've co-founded several LGBT organizations. I bring significant executive and board experience and a strong commitment to social justice. I'd also be the first openly transgendered person on the board.
The current board majority has blocked movement on finding a permanent program director, evaluating the general manager, and investing in off-air fundraising.
Help Justice & Unity move BAI beyond conflict toward collaboration and sustainability! Vote for our complete slate — endorsed by ACT UP and others. Go to Justice and Unity.