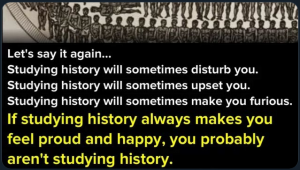 On This Day
Every day of the year is a day on which someone of interest was born or died or some event of interest occurred…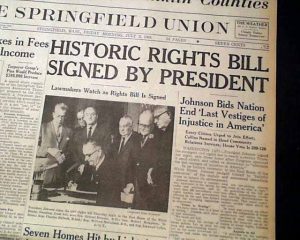 June 19
June 21
Ernst, Duke of Coburg (1818), Reinhold Niebuhr (1892), Al Hirschfeld (1903), Jean-Paul Sartre (1905), Jane Russell (1921), Judy Holliday (1921), Maureen Stapleton (1925), Carl Stokes (1927), Judith Raskin (1928), Bernie Kopell (1933), Françoise Sagan [Quoirez] (1935), Mariette Hartley (1940), Marjorie Margolies Medzvinsky (1942), William Bradford Reynolds (1942), Malcolm Rifkiind (1946), Maurice Saatchi (1946), Dana Rohrbacher (1947), Shirin Ebadi (1947), Benazir Bhutto (1953), Joko Widodo (1961), Gretchen Carlson (1966), Chris Pratt (1979), Prince William (1982), Jussie Smollett (1982), Edward Snowden (1983) & Lana Del Rey [Elizabeth Grant] (1985) were born #OnThisDay. Wenceslaus II of Bohemia & Poland (1305), Edward III of England (1377), Niccolo Machiavelli (1527), Oda Nobunaga (1582), Jon Smith (1631), Inigo Jones (1652), Antonio López de Santa Anna (1876), Leland Stanford (1893), Nikolai Rimsky-Korsakov (1908), Édouard Vuillard (1940), Andrew Goodman, James Chaney & Michael Schwerner (1964), Bernard Baruch (1965), Sukarno (1970), Alan Hovhaness (2000), CArroll O'Connor (2001), Jaime Cardinal Sin, Archbishop of Manila (2005) & Charles Krauthammer (2018) died on this day. Vespasian led Roman troops into Jericho during the Great Jewish Revolt (68), Catherine of Aragon's appearance before the Blackfriars Legatine Court (1529), great fire in Moscow (1547), St. Paul's Cathedral foundation stone laid (1675), New Hampshire ratified the Constitution(1788), Louis XVI captured at Varennes (1791), Richard Wagner's opera "Die Meistersinger von Nürnberg" premiered in Munich (1868), Frank Woolworth opened his first store (1879), Queen Victoria's golden jubilee (1887), Theodore Roosevelt nominated by Republicans (1904), Arthur Miller refused to name Communists (1956), Andrew Goodman, James Chaney & Michael Schwerner murdered in Mississippi (1964), "Who's Afraid of Virginia Woolf?" released (1966), Menachim Begin elected prime minister of Israel (1977), Andrew Lloyd Webber & Tim Rice's musical "Evita" premiered in London (1978), Socialist/Communist majority elected in France's parliamentary elections (1981), JK Rowling's fifth book "Harry Potter & the Order of the Phoenix" published (2003) on this day.
June 22
George Vancouver (1757), Wilhelm von Humboldt (1767), Giuseppe Mazzini (1805), Frank Damrosch (1859), Erich Maria Remarque (1898), Jennie Tourel (1900), John Dillinger (1903), Anne Morrow Lindbergh (1906), Billy Wilder (1906), Peter Pears (1910), Joseph Papp (1921), Bill Blass (1922), Prunella Scales (1932), Dianne Feinstein (1933), Kris Kristofferson (1936), Ed Bradley (1941), Michael Lerner (1941), Klaus Maria Brandauer (1944), Jerry Rawlings (1947), Lindsay Wagner (1949), Meryl Streep (1949), Elizabeth Warren (1949), Graham Greene (1952), Cyndi Lauper (1953), Erin Brockovich (1960), Dan Brown (1964), Carson Daly (1973) & Bob the Drag Queen [Christopher Caldwell] (1986) were born #OnThisDay. Bishop John Fisher (1535), Vladimir Köppen (1940), David O. Selznick (1965), Judy Garland [Frances Gumm] (1969), Darius Milhaud (1974), Joseph Losey (1984), Fred Astaire [Austerlitz] (1987), Pat Nixon (1993) & Ann Landers [Eppie Lederer] (2002) died on this day. Bilbo Baggins returned to Bag End after his great adventure in "The Hobbit" (1342 in the reckoning of the shire), richard II succeeded Edward II as king of England (1377), Battle of Morat/Murten (1476), Bishop John Fisher executed (1535), Henry Hudson set adrift in Hudson Bay by mutineers (1611), Galileo Galilei forced to recant by the Inquisition (1633), Royal Greenwich Observatory established by Charles II (1675), Frederick the Great decreed freedom of religion & the press & the end of torture (1740), Zong slave ship trial (1783), Napoleon's second abdication (1815), June uprising in Paris (1848), Haakon VII crowned king of Norway (1906), George V crowned king of England (1911), France's surrender to Nazi Germany (1940), Nazi German invasion of Russia (Operation Barbarossa) (1941), FDR signed the GI Bill into law (1944), Battle of Okinawa ended (1945) & musicians & film industry professionals were named as Communists (1950) on this day.
June 23

Oda Nobunaga (1534), Johan Banér (1596), Justus Schottel (Schottelius) (1612), Maria Leszczyńska, queen of France (1703), Joséphine de Beauharnais (1763), Ernest Guiraud (1837), Anna Akhmatova (1889), Alfred Kinsey (1894), Edward VIII of England (1894), Jean Anouilh (1910), Alan Turing (1912), William P. Rogers (1913), Jean, Grand Duc du Luxembourg (1921), Bob Fosse (1927), Michael Shaara (1928), June Carter Cash (1929), James Levine (1943), Clarence Thomas (1948), Frances McDormand (1957), Selma Blair (1972) & Zinedine Zidane (1972) were born #OnThisDay. Emperor Vespasian (79), Cecil Sharp (1924), Reinhold Glière (1956), Sanjay Gandhi (1980), Vincent Chin (1982), Jonas Salk (1995), Andreas Papandreou (1996), Betty Shabazz (1997), Maureen O'Sullivan (1998) & Peter Falk (2011) died on this day. The Alþingi established in Iceland (930), William Penn's treaty of friendship with the Lenni Lenape (1683), French Acadians ordered to declare allegiance to Britain or leave Nova Scotia (1713), Louis XVI rejected the demands of the Third Estate (National Assembly) (1789), Catherine the Great granted Jews permission to settle in Kiev (1794), Adolf Hitler toured Paris (1940), Gamel Abdel Nasser elected president of Egypt (1956) & a Thai soccer team became trapped in a cave (2018) on this day.
June 24
Robert Dudley, Earl of Leicester (1533), St. John of the Cross [Juan de Yepes y Álvarez] (1542), Éleuthère Irénée du Pont (1771), Horatio Kitchener (1850), Agrippina Vaganova (1879), Gerrit Rietveld (1888), Pierre Fournier (1906), John Ciardi (1916), Albert 'Al' Molinaro (1919), Pete Hamiill (1935), Julia Kristeva (1941), Michele Lee (1942), George Pataki (1945), Robert Reich (1946) & Mindy Kaling (1979) were born #OnThisDay. Lucrezia Borgia (1519), Edward de Vere, 17th Earl of Oxford (1604), Jérôme Bonaparte, King of Westphalia (1860), Grover Cleveland (1908), John Herbert 'Jackie' Gleason (1987), Rufino Tamayo (1991), Brian Keit (1997) & Patsy Ramsey (2006) died on this day. Battle of Bannockburn (1314), St. John's Dance in Aachen (1374), Henry VIII crowned king of England (1509), Gustav Vasa initiated the Reformation in Sweden, seizing Catholic church property (1527), King Philip's War began (1675), France's first republican constitution adopted (1793), Napoleon Bonaparte's Grand Armée began its invasion of Russia (1812), Battle of Solferino (1859), Adolf Hitler began a month-long prison sentence (1922), Soviet blockade of West Berlin began (1948), US Senate repealed the Gul of Tonkin resolution (1970) & Chinatown garment workers launched a strike in NYC (1982) on this day.
June 25
Antoni Gaudí (1852), Gustave Charpentier (1860), Louis Mountbatten (1900), George Orwell [Eric Arthur Blair] (1903), Sidney Lumet (1924), June Lockhart (1925), James Meredith (1933), Larry Kramer (1935), Marabel Morgan (1937), Carly Simon (1945), Jimmy Walker (1947), Phyllis George (1949), Sonia Sotomayor (1954), Anthony Bourdain (1956), Ricky Gervais (1961), George Michael [Georgios Kyriacos Panayiotou] (1963) & Rain [Jung Ji-hoon] (1982) were born #OnThisDay. Mary Tudor, queen of France (1533), George Armstrong Custer (1876), Jonny Mercer (1976), Michel Foucault (1984), Warren Burger (1995), Jacques Cousteau (1997), Lester Maddox (2003), Michael Jackson (2009) & Farah Fawcett (2009) died on this day. Elena Cornaro Piscopia became the first woman to received a Ph.D. (1678), Battle of the Little Bighorn (1876), Igor Stravinsky's ballet "The Firebird" premiered at the Opéra de Paris (1910), Korean War (1950), Madagascar declared its independence from France (1960), Prince's "Purple Rain" album released (1984), Vigdis Finnbogadóttir elected president of Iceland (1988), & Kim Campbell was elected prime minister of Canada (1993) on this day.
June 26
Charles Messier (1730), Patrick Branwell Brontë (1817), Abner Doubleday (1819), William Thomson, Fist Baron Kelvin (1824), George Herbert, 5th Earl Carnarvon (1866), Pearl Buck (1892), Willy Messerschmmitt (1898), Hugues Cuénod (1902), Peter Lorre (1904), Babe Didrikson Zaharias (1911), Aimé Césaire (1913), Wolfgang Windgassen (1914), Claudio Abbado (1933), Chuck Robb (1939), Greg Le Mond (1961), Mikhail Khodorkovsky (1963), Sean Hayes (1970) & Ariana Grande (1993) were born #OnThisDay. Julian the Apostate, Francisco Pizarro (1541), George IV (1830), Claude-Joseph Rouget de Lisle (1836), Strom Thurmond (2003), Dennis Thatcher (2003), Liz Claiborne (2007) & Nora Ephron (2012) died on this day. Roman Emperor Julian killed in battle (363), Pied Piper of Hamelin (Lüneburg manuscript) (1284), Duke of Gloucester becomes Richard III of England (1483), Swedish troops under Gustaf Adolf landed at Peenemunde (1630), Hong Kong proclaimed a British crown colony (1843), Richard Wagner's opera "Die Walküre" premiered in Munich (1870), Victoria & Albert Museum opened in London (1909), Gustav Mahler's 9th Symphony premiered in Vienna (1912), US troops arrived in France (1917), FDR signed the Federal Credit Union Act in to law (1934), United Nations Charter signed by 50 member states in San Francisco (1945), US airlift to Berlin began (1948), St. Lawrence Seaway opened (1959), JFK's speech in Berlin (1963), Indira Gandhi declared a state of emergency in India (1975), Elvis Presley's last live performance (1977), Nelson Mandela addressed Congress (1991), Bill Clinton launched Cruise missile strikes on Iraq (1993), "Harry Potter & the Philosopher's Stone" published (1997), Lawrence v. Texas (2003), Obergefell v. Hodges (2015) on this day.
June 27
Henry VIII (1491), Peter Paul Rubens (1577), John Wesley (1703), Jean-Jacques Rousseau (1712), Étienne François, duc de Choiseul (1719), Joseph Joachim (1831), Luigi Pirandello (1867), Pierre Laval (1883), Richard Rodgers (1902), Sergiu Celibidache (1912), Mel Brooks (1926), Hans Blix (1928), Noriyuki 'Pat' Morita (1932), Leon Panetta (1938), Muhammad Yunus (1940), Gilda Radner (1946), Kathy Bates (1948), Thomas Hampson (1955) & Elon Musk (1971) were born #OnThisDay. Abraham Ortelius (1598), James Madison (1836), Franz Ferdinand (1914), Rod Serling (1975), José Iturbi (1980), Helen Gahagan Douglas (1980), Boris Christoff (1993), Mortimer Adler (2001), Brenda Howard (2005) & Robert Byrd (2010) died on this day. Battle of Kosovo (1389), Edward IV crowned king of England (1461), Charles V elected Holy Roman Emperor (1519), Catherine the Great seized power in a coup d'état (1762), Victoria crowned queen of England (1838), "Giselle" premiered at the Théâtre de l'Académie Royale de Musique in Paris (1841), Adolphe Sax patented the saxophone (1846), Treaty of Versailles signed (1919 of Versailles signed (1919), Night of the Long Knives (1934), Daniel Ellsberg indicted for leaking the Pentagton Papers (1968) & the Stonewall Riots began (1969) on this day.
June 29
Giacomo Leopardi (1798), Sergei Witte (1849), George Washington Goethals (1858), William James Mayo (1861), George Ellery Hale (1868), Robert Schuman (1886), Prasanta Chandra Mahalanobis (1893), Antoine de Saint-Exupéry (1900), Nelson Eddy (1901), Paul O'Dwyer (1907), Leroy Anderson (1908), Frank Loesser (1910), Prince Bernhard (1911), Rafael Kubelik (1914), Kwame Toure [Stokely Carmichael] (1941), Fred Grandy (1948) & Anne-Sophie Mutter (1963) were born #OnThisDay. Margaret Beaufort (1509), Henry Clay (1852), Elizabeth Barrett Browning (1861), Ferdinand I of Austria (1875), Paul Klee (1940), Igancy Jan Padereski (1941), Jayne Mansfield (1967), Lana Turner (1995), Rosemary Clooney (2002), Katharine Hepburn (2003) & Carl Reiner (2020) died on this day. The Globe Theatre burnt down during a performance of "Henry VIII" (1613), Sofia declared herself regent of Russia (1682), first known recording of classical music Handel's "Israel in Egypt" on wax cylinder) (1888), imperial decree against foreigners in China (1900), Goethals Bridge & Outerbridge Crossing opened on Staten Island (1928), Civil Rights Act passed the Senate (1964) & Isabel Martinez de Perón succeeded Juan Domingo Perón as president of Argentina (1974) on this day.
June 30
Charles VIII of France (1470), Johann Friedrich I, Elector of Saxony (1503), John Gay (1685), Jean-Dominique, Comte de Cassini (1748), Harold Laski (1893), Walter Ulbricht (1893), Willie Sutton (1901), Lena Horne (1917), Susan Hayward (1917), Thomas Sowell (1930), Esa-Pekka Salonen (1958), Rupert Graves (1963), Mike Tyson (1966) & Michael Phelps (1985) were born #OnThisDay. Aztec emperor Moctezuma II (1520), Jacob Israel de Haan (1924), Ernst Röhm (1934), Gregor Strasser (1934), Karl Ernst (1934), Kurt von Schleiger (1934), Gustav Ritter von Kahr (1934), Nancy Mitford (1973), Alberta King (1974), Lillian Hellman (1984), Federico Mompou (1987), Gale Gordon [Charles Thomas Aldrich, Jr] (1995), Buddy Hackett (2003), Christopher Fry (2005), Pina Bausche (2009), Harve Presnell (2009) & Yitzhak Shamir (2012) died on this day. Union of Kalmar concluded (1397), Hernán Cortés & Spanish Conquistadores expelled during 'La Noche Triste' (the Night of Sadness) (1520), Henri II of France mortally wounded in a joust (1559), Philip II moved into El Escorial (1598), Nazi 'Night of the Long Knives' (1934), Margaret Mitchell's "Gone With the Wind" published (1936), the Congo independent from Belgium (1960), Rwanda & Burundi independent from Belgium (1962), Leopoldville renamed Kinshasa (1966), Mikhail Baryshnikov defected (1974), the CCP denounced Mao Zedong (1981), the Equal Rights Amendment failed by three states (1982), Pierre Elliott Trudeau resigned as prime minister of Canada (1984), Bowers v. Evans (1986), Margaret Thatcher elevated to the House of Lords as Baroness Thatcher of Kesteven (1992), same-sex marriage recognized in Spain (2005), Mohamed Morsi sworn in as president of Egypt (2012), Misty Copeland the first African American principal dancer of the American Ballet Theatre (2015) & same-sex marriage recognized in Germany (2017) on this day.
July 1
Gottfried Wilhelm Leibniz (1646), Jean-Baptiste Donatien de Vimeur, Comte de Rochambeau (1725), George Sand [Amantine-Lucile-Aurore Dudevant] (1804), William Strunk, Jr. (1869), Walter Francis White (1893), Charles Laughton (1899), William Wyler (1902), Estée Lauder [Josephine Esther Mentzer] (1906), Olivia de Havilland (1916), Farley Granger (1925), Leslie Caron (1931), Jamie Farr (1934), Jean Marsh (1934), Sydney Pollack (1934), Claude Berri (1934), Twyla Tharp (1941), Geneviève Bujold (1942), David Duke (1950), Dan Aykroyd (1952), Diana Spencer (1961), Patrick McEnroe (1966), Pamela Anderson (1967) & Liv Tyler (1977) were born #OnThisDay. Charles Watson-Wentworth, 2nd Marquis of Rockingham (1782), Wilhelm Friedemann Bach (1784), Mikhail Bakunin (1876), Harriet Beecher Stowe (1896), Marius Petipa (1910), Erik Satie (1925), Pierre Monteux (1964), Juan Domingo Perón (1974), R. Buckminster Fuller (1983), Margaux Hemingway (1996), Marlon Brandon (2004), Karl Malden (2009) & Hugh Downs (2020) died on this day. Vespasian proclaimed Roman emperor by troops in Egypt (69), Titus set up battering rams as part of the Roman siege of Jerusalem (70), sunglasses invented in China (1200), Alfonso the Wise crowned king of Castile & Leon (1252), first burning of Protestants in the Netherlands (1517), Sir Thomas More's treason trial (1535), William of Orange defeated James II at the Battle of the Boyne (1690), Battle of Gettysburg (first day) (1863), Dominion of Canada formed (Canada Day) (1867), Zanzibar-Helgoland Treaty (1890), Wilfrid Laurier sworn in as the first French-speaking prime minister of Canada (1896), Theodore Roosevelt & the Rough Riders in the Battle of San Juan Hill (1898), first Tour de France in Montgeron (1903), Albert Einstein's theory of special relativity (1905), German gunboat Panther arrived at Agadir (1911), Battle of the Somme (1916), Chinese Communist Party founded (1921), Franklin Delano Roosevelt nominated for president at the Democratic Party's national convention in Chicago (1932), Richard Strauss opera "Arabella" premiered in Dresden (1933), Rev. Martin Niemöller arrested by the Nazis (1937), Spanish bishops supported Francisco Franco & his fascist movement (1937), Battle of El Alamein (1942), Bretton Woods conference (1944), George Kennan's 'X' article published in "Foreign Affairs" (1947), Rwanda & Burundi independent from Belgium (1962), Medicare went into effect (1966), Prince Charles investiture as Prince of Wales (1969), Augusto Pinochet's dictatorship in Chile (1974), Isabel Peron president of Argentina (1974), "O, Canada" Canada's national anthem (1980), the Deutsche Mark replaced the Ostmark as East Germany's official currency (1990), Hong Kong reverted to China (1997), Oresund Bridge (2000), Vermont's civil unions law in effect (2000), Cassini-Huygens tracking of Saturn's orbit (2004), Ford produced its last Thunderbird (2005), and William & Harry unveiled a statue of Diana (2021) on this day.
July 2
Thomas Cranmer, Archbishop of Canterbury (1489), Christoph Willibald Gluck (1714), Hermann Hesse (1877), Alec Douglas-Home (1903), Olav V of Norway (1903), Thurgood Marshall (1908), Pierre Cardin (1922), Patrice Lumumba (1925), Medgar Evers (1925), Imelda Marcos (1929), Carlos Menem (1930), John Sununu (1939), Vicente Fox (1942), Larry David (1947), Luci Baines Johnson Nugent Turpin (1947), Sylvia Rivera (1951) & Lindsay Lohan (1986) were born #OnThisDay. Nostradamus [Michel de Nostre-Dam] (1566), Jean-Jacques Rousseau (1778), Robert Peel (1850), Ernest Hemingway (1961), Betty Grable (1973), Vladimir Nabokov (1977), Michael Bennett (1987), James Stewart (1997), Beverly Sills [Belle Miriam Silverman] (1978), Elie Wiesel (2016), Michel Rocard (2016) & Lee Iacocca (2019) died on this day. Martin Luther promised St. Anne to become a monk if he survived a violent storm (1505), Chief Tecumseh urged Native Americans to unite against white settlers (1809), Bahia Independence Day (end of Portuguese colonial rule in Brazil) (1823), Amistad revolt (1839), alligator fell from the sky (1843), partial emancipation of Russian serfs (1858), Battle of Gettysbury (2nd day) (1863), James Garfield shot by Charles Guiteau (1881), Sherman Act enacted by Congress (1890) Jean Sibelius' "Finlandia" premiered in Helsinki (1900), Amelia Earhart disappeared over the Pacific (1937), Noël Coward's "Blithe Spirit" premiered in London (1941), South Vietnam recognized with Bảo Đại as head of state (1949), Kinkakuji in Kyoto burned down (1950), LBJ signed the Civil Rights Act into law (1964), Imelda Marcos & Adnan Khashoggi found not guilty of racketeering (1990), "Harry Potter & the Chamber of Secrets" published in the UK (1998), Ingrid Betancourt & 14 other FARC hostabes resued by the Colombian army (2008), GlaxoSmithKline settled the largest healthcare fraud case in history for $3 billion (2012) & Nicolas Sarkozy was charged with corruption (2014) on this day.
July 3
July 4
July 5
Sarah Kemble Siddons (1755), David Farragut (1801), P.T. Barnum (1810), Cecil Rhodes (1853), A.E. Douglass (1867), Édouard Herriot (1872), Wanda Landowska (1879), Henry Cabot Lodge, Jr. (1902), Andrei Gromyko (1909), Georges Pompidou (1911), Pierre Mauroy (1928), Katherine Helmond (1929), Nita Lowey (1937), Julie Nixon Eisenhower (1948), Edie Falco (1963), Meghan Rapinoe (1985) & Dolly the Sheep (1996) were born #OnThisDay. Stamford Raffles (1826), Walter Gropius (1969), Wilhelm Backhaus (1969), Harrison Salisbury (1993) & Régine Crespin (2007) died on this day. Scotland & France formed the Auld Alliance against England (1295), Isaac Newton's "Principia" published by the Royal Society (1687), Napoléon's victory over the Archduke Charles in the Battle of Wagram (1809), Venezuela's Declaration of Independence (1811), France's invasion of Algeria (1830), Thomas Cook opened the first travel agency (1841), Frederick Douglass delivered his "What to the Slave is the Fourth of July?" speech in Rochester (1852), Salvation Army founded (1865), Kaiser Wilhelm II's Germany gave Austria-Hungary a 'blank check' of support (1914), António de Oliveira Salazar's Estado Novo dictatorship (1932), National Labor Relations Act signed into law by FDR (1935), Clement Attlee led the Labour Party to victory in the British general election (1945), Philippines liberation declared (1945), Louis Réard introduced the bikini (1946), first US fatality in the Korean War (1950), Gen. Juvénal Habyarimana military coup d'état in Rwanda (1973), Arthur Ashe the first black man to win at Wimbledon (1975), Amazon.com founded by Jeff Bezos (1994), Dolly the sheep cloned (1996) & Babylon declared a World Heritage Site (2019) on this day.
July 6
John Paul Jones (1747), Stamford Raffles (1781), Nicholas I of Russia (1796), Maximilian von Habsburg, emperor of Mexico (1832), Marc Chagall (1887), Frida Kahlo (1907), Dorothy Kirsten (1910), Sebastian Cabot (1918), Nancy Reagan (1921), Bill Haley (1925), Merv Griffin (1925), Janet Leigh [Jeanetta Morrison] (1927), Pat Paulsen (1927), Della Reese (1932), Tenzin Gyatso, 14th Dalai Lama (1935), Ned Beatty (1937), Vladimir Ashkenazy (1937), George W. Bush (1946), Jamie Wyeth (1946), Sylvester Stallone (1946), Peter Singer (1946), Geoffrey Rush (1951), Hilary Mantel (1952), Jennifer Saunders (1958) & Kevin Hart (1979) were born #OnThisDay. Henry II of England (1189), Jan Hus (1415), Sir Thomas More (1535), Edward VI of England (1553), John Marshall (1835), Guy de Maupassant (1893), Kenneth Grahame (1932), George Grosz (1959), William Faulkner (1962), Louis Armstrong (1971), Otto Klemperer (1973), Marsha P. Johnson (1992), ruth Lady Fermoy (1993), Roy Rogers (1998), Joaquín Rodrigo (1999), Robert McNamara (2009) & Ennio Morricone (2020) died on this day. Richard the Lioneart crowned king of England (1189), Richard III crowned king of England (1483), Swedish troops under Gustavus Adolphus landed at Peenemunde (1630), Captain William Kidd captured in Boston (1699), Battle of Chesme (1770), Louis Pasteur successfully used a rabies vaccine (1885), Dadabhai Naoroji first Indian elected to the British House of Commons (1892), T.E. Lawrence captured the port of Aqaba (1917), Magnus Hirschfeld opened the Institute for Sexual Science (1919), Anne Frank's family went into hiding in the After House in Amsterdam (1942), AK-47 first produced in USSR (1947), Harry S. Truman Presidential Library established (1957), John Lennon met Paul McCartney for the first time (1957), Althea Gibson first African American to win at Wimbledon (1957), Beatles film "Hard Day's Night" premiered in London (1964), civil war in Nigeria (1967), Carlos Salinas de Gortari elected president of Mexico (1988), "Forrest Gump" released (1994), US Army Private Barry Winchell died from attack over his relationship with Calpernia Addams (1999), Chilcot Report criticized Tony Blair for exaggerating the case for war in Iraq (2016) & Pokémon Go released (2016) on this day.
July 7
Joseph-Marie Jacquard (1752), Gustav Mahler (1860), George Cukor (1899), Vittorio De Sica (1901), Satchel Paige (1906), Gian-Carlo Menotti (1911), Ringo Starr (1940), Michael Howard (1941), Matti Salminen (1945) & Michelle Kwan (1980) were born #OnThisDay. Edward I of England (1307), Thomas Gray (1771), Richard Brinsley Sheridan (1816), Mary Surratt (1865), Henri Nestlé (1890), Arthur Conan Doyle (1930), Max Horkheimer (1973), Veronica Lake [Constance Ockleman], Flora Robson (1984), Moshood Abiola (1998) & Jon Money (2006) died on this day. Joan of Arc exonerated of heresy at a retrial 25 years after her death (1456), Henri III & the Duc de Guise signed the Treaty of Nemours stripping France's Huguenots of all their freedoms (1585), premiere of George Frideric Handel's "Te Deum" & "Jubilate" (1713), British Jews granted citizenship (1753) Columbia U. founded as King's College (1754), Toussaint L'Ouverture declared Haiti's independence (1801), First Treaty of Tilsit signed by Napoleon & Alexander I of Russia (1807), Mary Surratt, Lewis Powell, David Herold & George Atzerodt are executed for Abraham Lincoln's assassination (1865), Hoover Dam construction began (1930), Heinrich Himmler ordered medical experiments on Auschwitz camp inmates (1942), Mother Frances Xavier Cabrini canonized as the first American saint (1946), Jimmy Carter married Rosalynn Smith (1946), Alaska statehood bill signed into law by Dwight Eisenhower (1958), "All You Need Is Love" album released by the Beatles (1967), US troops began a drawdown from South Vietnam (1969), French recognized as co-equal in Canada (1969), Ronald Reagan nominated Sandra Day O'Connor to the US Supreme Court (1981), 1st 'Three Tenors' concert featuring Plácido Domingo, José Carreras and Luciano Pavarotti at Baths of Caracalla in Rome (1990), Nelson Mandel stepped down as president of South Africa (1996), "Harry Potter & the Deathly Hallows part 2" — the last Harry Potter film — premiered in London (2011) & Brazil's president Jair Bolsonaro announced he'd tested positive for COVID-19 (2020) on this day.
July 8
Don Carlos of Spain (1545), Artemisia Gentileschi (1593), Jean de la Fontaine (1621), John Pemberton (1831), Ferdinand von Zeppelin (1838), John D. Rockefeller (1830), Kathe Kollwitz (1867), Percy Grainger (1882), Philip Johnson (1906), Nelson Rockefeller (1908), Walter Scheel (1919), Elisabeth Kübler-Ross (1926), John Dingell (1926), Phil Gramm (1942), Jeffrey Tambor (1944), Cynthia Gregory (1946), Wolfgang Puck (1949), Anjelica Huston (1951), Anna Quindlen (1952), Marianne Williamson (1952), Kevin Bacon (1958) & Tzipi Livni (1958) were born #OnThisDay. Diego de Almagro (1538), Christian Huygens (1695), Ellihu Yale (1721), Percy Bysshe Shelley 91822), Oscar I of Sweden (1859), Havelock Ellis (1939), Jean Moulin (1943), Georges Bataille (1962), Vivian Leigh (1967), Fatima Jinnah (1967), Kim Il-Sung (1994), Betty Ford (2011), Ernest Borgnine (2012), Tab Hunter [Arthur Andrew Kelm] (2018) & Oliver Knussen (2018) died on this day. Battle of Malta in the War of the Sicilian Vespers (1282), Charles II of England granted a royal charter to Rhode Island (1663), Battle of Poltava (1709), Battle of Dynekilen (1716), Liberty Bell tolled to announce the first public reading of the Declaration of Independence (1776), slavery banned in Vermont's constitution (1777), France declared war on Prussia (1792), US State Department issued the first US passport (1796), Commodore Matthew C. Perry's blackship Susquehanna sailed into Tokyo Bay (1853), Charles XV Gustaf acceded to the throne of Sweden & Norway (1859), Wall Street Journal began publishing (1889), William Jennings Bryan's 'Cross of Gold' speech at the Democratic convention in Chicago (1896), Gen. Douglas MacArthur named commander-in-chief of UN forces in Korea (1950), 2,000th birthday of Paris (1951), Col. Castillo Armas elected president of Guatemala by the military junta (1954), first Americans killed in South Vietnam (1959), nationalization of French banks, steel & aviation by prime minister Pierre Mauroy (1981), US Supreme Court nominee Sandra Day O'Connor confirmed by the Senate 99-0 (1981), "Harry Potter & the Prisoner of Azkaban" (the 3rd book of the series by J. K. Rowling) published by Bloomsbury in the UK (1999), "Harry Potter and the Goblet of Fire" (the 4th book of the series by J. K. Rowling) published by Bloomsbury in the UK (2000), Enrique Peña Nieto's win in the country's presidential election prompts massive demonstrations in Mexico City (2012), Jeffrey Epstein indicted on sex trafficking charges (2019)
July 9
Holy Roman Emperor Ferdinand II (1578), Ottorino Respighi (1879), Barbara Cartland (1901), Edward Heath (1916), Mathilde Krim (1926), Donald Rumsfeld (1932), Michael Graves (1934), David Hockney (1937), O.J. Simpson (1947), Viktor Yanukovych (1950), Jimmy Smits (1955), Tom Hanks (1956) & Fred Savage (1976) were born #OnThisDay. Jan van Eyck (1441), Holy Roman Emperor Ferdinand IV (1654), Philip V of Spain (1746), Catherine the Great's coup (1762), Edmund Burke (1797), Gilbert Stuart (1828), Zachary Taylor (1850), King Gillette (1932), Benjamin Cardozo (1938), Earl Warren (1974), Charlotte, Grand Duchess of Luxembourg (1985), Barbara Woodhouse (1988), Melvin Belli (1996), Rod Steiger (2002), Isabel Sanford (2004), Eileen Ford (2014), Peter Carrington, 6th Baron Carrington (2018), Rip Torn (2019) & Ross Perot (2019) died on this day. Battle of Hwangsanbeol (660), Holy Roman Emperor Charles IV laid the foundation stone for the Charles Bridge in Prague (1357), Tamerlane (Timur) sacked Baghdad (1401), New York elected George Clinton its first governor (1777), the Second Treaty of Tilsit (1807), Charles Maurice de Talleyrand-Périgord became the first Prime Minister of France (1815), Argentina declared independence from Spain at the Congress of Tucumán (1816), the US seized Yerba Buena (San Francisco) from Mexico (1846), Zachary Taylor died after only 16 months in office (1850), Commodore Matthew Perry's warships in Tokyo Bay (1853), first Wimbledon tournament (1877), Germany surrendered Southwest Africa to South Africa (1915), the Enigma code broken (1941), Henry Kissinger's trip to Beijing (1971), Michael Fagan's visit to Buckingham Palace (1982), massive demonstration against Chun Doo-hwan (1987), Oliver North admitted to shredding Iran-Contra documents (1987), Romanov family remains identified using DNA (1993), F.W. de Klerk indicted (1995), the African Union established (2002), South Sudan's secession & independence from Sudan (2011) & Jokko Widodo elected president of Indonesia (2014) on this day.
July 10
John Calvin [Jehan Cauvin](1509) William Blackstone (1723), Camille Pissarro (1830), Henry Wieniawski (1835), Adolphus Busch (1839), Nikola Tesla (1856), Marcel Proust (1871), Ima Hogg (1882), Giorgio de Chirico (1888), Carl Orff (1895), Ljuba Welitsch (1913), David Brinkley (1920), Eunice Kennedy Shriver (1921), Mahathir bin Mohamad (1925), David Dinkins (1927), Jerry Herman (1933), Richard Hatcher (1933), Helen Donath (1940), Arthur Ashe (1943), Arlo Guthrie (1947), Cindy Sheehan (1957), Fiona Shaw (1958), Alec Mapa (1965) & Sofía Vergara (1972) were born #OnThisDay. Roman emperor Hadrian (138), Henri II of France (1559), William the Silent of Orange Nassau (1584), George Stubbs (1806), Louis-Jacques Daguerre (1851), Eugénie de Montijo, empress of France (1920), Donald Francis Tovey (1940), Ferdinand 'Jelly Roll' Morton [LeMothe] (1941), Arthur Fiedler (1979), Maria Jeritza [Jedlicka] (1982), Mel Blanc (1989), Roland Petit (2011), Omar Sharif [Michel Dimitri Shalhoub] (2015) & Jon [Jonathan Stewart] Vickers died on this day. Justin proclaimed Byzantine emperor in the Hippodrome (518), Dublin founded (988), Lady Godiva rode naked through the streets of Coventry (1040), Richard of York defeated Henry VI at Northampton (1460), Treaty of Calais (1520) signed by Henry VIII (1520), Lady Jane Grey proclaimed queen of England (1553), 1st Anglo-Dutch War (1652), George II authorized reprisals in the War of Jenkins' Ear (1739), Louis-François Roubiliac's monument to George Frideric Handel unveiled in Westminster Abbey in London (1762) Louis XVI's France declared war on Britain (1778), French forces under the Comte de Rochambeau landed at Newport (1780), Paul Verlaine wounded his lover Arthur Rimbaud with pistol (1873), Wyoming the 44th state (1890), Emma Goldman imprisoned for obstructing the draft (1917), Russian Soviet Federal Socialist Republic formed (1918), Italy banned all non-fascist parties (1923), Denmark took control of Greenland after Norway ended its claim (1924), Meher Baba's Silence Day (1925), the Scopes Monkey Trial began in Tennessee (1925), Howard Hughes flew around the world in 91 hours (1938), Battle of Britain commenced (1940), failed assassination attempt on Hassan II of Morocco (1971), Greenpeace Rainbow Warrior sunk by France in Auckland harbor (1985), Boris Yeltsin sworn in as Russia's first elected president (1991), Confederate flag lowered on the South Carolina capitol grounds (2015) & Recep Tayyip Erdoğan ordered the Hagia Sophia re-converted back into a mosque (2020) on this day.
July 11

Robert the Bruce (1274), Frederick I of Prussia (1657), John Quincy Adams (1767), E.B. White (1899), Gough Whitlam (1916), Yul Brynner (1920), Nicolai Gedda (1925), Hermann Prey (1929) & Giorgio Armani (1934) were born #OnThisDay. Elisabetta Farnese, queen of Spain (1766), George Gershwin (1937), Laurence Olivier (1989) & Claudia 'Lady Bird' Johnson (2007) died on this day. Antoninus Pius succeeded Hadrian as Roman emperor (138), Charles IV of Luxembourg elected Holy Roman Emperor (1346), Zheng He's first major expedition to the Spice Islands 91405), Henry VIII of England excommunicated by Pope Clement VII (1533), Battle of the Boyne (1690), Battle of Oudenaarde (1708), France's finance minister Jacques Necker dismissed by Louis XVI (1789), Alexander Hamilton killed by Aaron Burr in a duel (1804), Niagara Movement launched by W.E.B. Du Bois (1905), Battle of Verdun (1916), Prussian plebiscite on 'Polish Corridor' (1920), Mongolia independent from China (1921), Maréchal Philippe Pétain president of the Vichy régime (1940), USSR agreed to hand West Berlin to the US & UK (1945), Dwight Eisenhower Republican presidential nominee (1952), Ivory Coast, Dahomey (Benin) & Upper Volta (Burkina Faso) independent of France (1960), Harper Lee's "To Kill a Mockingbird" published by J.B. Lippincott & Co. (1960), Ross Perot's 'you people' NAACP speech (1992), "Harry Potter and the Order of the Phoenix" (the 5th film based on the books by J. K. Rowling) released (2007) & Joaquín "El Chapo" Guzmán recaptured (2015) on this day.
July 12

Josiah Wedgwood (1730), Henry David Thoreau (1817), George Eastman (1854), George Washington Carver (1864), Emil Hácha (1872), Louis B. Mayer (1884), Amedeo Modigliani (1884), Kirsten Flagstad (1895), Oscar Hammerstein II (1895), R. Buckminster Fuller (1895), Pablo Neruda (1904), Milton Berle (1908), Andrew Wyeth (1917), Van Cliburn (1934), Bill Cosby (1937), Lionel Jospin (1937), Cheryl Ladd (1951), Jamey Sheridan (1951), Kristi Yamaguchi (1971), Cheyenne Jackson (1975), Topher Grace (1978) & Malala Yousafzai (1997) were born #OnThisDay. Desiderius Erasmus (1536), Richard Cromwell (1712), Johann Joachim Quantz (1773), Alexander Hamilton (1804), William Howe (1814), Dolly Madison (1849), Alfred Dreyfus (1935), D.T. Suzuki (1966), Lon Chaney, Jr. (1973) & Sherwood Schwartz (2011) died on this day. Geoffrey Chaucer named chief clerk by Richard II of England (1389), Charles II of England ratified the Habeas Corpus Act (1679), Battle of the Boyne (1690), Stanislaw Leszcynski became king of Poland (1704), Civil Constitution of the Clergy adopted in France (1790), Alexander Hamilton shot by Aaron Burr (1804), Arthur Balfour succeeded Lord Salisbury as British prime minister (1902), Alfred Dreyfus exonerated of treason in France (1906), Battle of Kursk (1943), Congo, Chad & Central African Republic declared independence from France (1960), Moors Murders in England (1963), Thor Heyerdahl arrived in Morocco after crossing the Atlantic from Barbados on the raft Ra II (1970), George McGovern accepted the Democratic presidential nomination (1972), Sao Tomé e Príncipe independent of Portugal (1975), Geraldine Ferraro chosen as Walter Mondale's running mate (1984) & Nelson Mandela rode with QEII through the streets of London (1998) on this day.
July 13
Julius Caesar (100 BCE), John Dee (1527), Holy Roman Emperor Ferdinand III (1608), Nathan Bedford Forrest (1821), Sydney Webb (1859), John Jacob Astor (1864), Kenneth Clark (1903), Carlo Bergonzi (1924), Simone Veil (1927), Bob Crane (1928), Wole Soyinka (1934), Jack Kemp (1935), Patrick Stewart (1940), Paul Prudhomme (1940), Jacques Perrin (1941), Harrison Ford (1942) & Ken Jeong (1969) were born #OnThisDay. Holy Roman Emperor Henry II (1024), Jean-Paul Marat (1793), Alfred Stieglitz (1946), Arnold Schoenberg (1951), Frida Kahlo (1954), Carlos Kleiber (2004), Red Buttons [Aaron Chwatt] (2006), George Steinbrenner (2010), Cory Monteith (2013), Nadine Gordimer (2014), Loren Maazel (2014), Liu Xiaobo (2017) & Nancy Barbato Sinatra (2018) died on this day. Northwest Territory created (1787), Jean-Paul Marat assassinated by Charlotte Corday (1793), Battle of the Vosges (1794), Queen Victoria moved into Buckingham Palace (1837), anti-draft mobs lynched African Americans in NYC (1863), "Go west, young man" (Horace Greeley in the New-York Tribune), William of Prussia's Emser Depeche (1870), Treaty of San Stefano revised at the Congress of Berlin (1878), Hollywood sign dedicated (1923), Richard Strauss resigned as chair of the Reichskulturkammer (1935), Frank Sinatra's recording debut (1939), JFK nominated by the Democratic Party (1960), "Ghost" released (1990), #BlackLivesMatter hashtag created (2013), Sandra Bland died in police custody (2015) Theresa May elected British prime minister (2016), Donald Trump met with QE II at Windsor while anti-Trump protestors took to the streets of London (2018) on this day.
July 14
Jules Mazarin (1602), Frederick Louis Maytag (1857), Gustav Klimt (1862), Annie Jones (1865), Gertrude Bell (1868), Gerald Finzi (1901), William Hanna (1910), Woodrow 'Woody' Guthrie (1912), Northrop Frye (1912), Gerald Ford (1913), Ingmar Bergman (1918), Polly Bergen [Nellie Burgin] (1930), Roosevelt 'Rosey' Grier (1932) & Franklin Graham (1952) were born #OnThisDay. Claude Fleury (1723), Richard Bentley (1742), Bernard-René de Launay (1789), Madame de Staël [Anne Louise Germaine de Staël-Holstein] (1817), Alfred Krupp (1887), Paul Kruger (1904), Adlai Stevenson II (1965), Cicely Saunders (2005) & Sir Charles Mackerras (2010) died on this day. Jerusalem captured in the First Crusade (1099), Bastille stormed (1789), "La Marseillaise" by Claude-Joseph Rouget de Lisle France's national anthem by the National Convention (1795), Congress enacted the Sedition Act (1798), Commodore Matthew Perry's request for trade relations with Japan (1853), non-Nazi parties banned in Germany (1933), Jimmy Carter & Walter Mondale nominated at the Democratic national convention in NYC (1976) & the bicentennial of Bastille Day marked by Jessye Norman's rendition of "La Marseillaise" (1989) on this day.
July 15
Inigo Jones (1573), Rembrandt van Rijn (1606), Emmeline Pankhurst (1858), Dorothy Fields (1904), Edward Shackleton (1911), Leopoldo Galtieri (1926), Jacques Derrida (1930), Julian Bream (1933), Linda Ronstadt (1946), Carl Bildt (1949), Arianna Stassinopoulos Huffington (1950), Jesse Ventura [James Janos] (1951), Jean-Bertrand Aristide (1953), Forest Whitaker (1961), Scott Ritter (1961), Brigitte Nielsen (1963), David Miliband (1965) and Laura Benanti (1979) were born #OnThisDay. Ulrich von Jungingen (1410), Jean, duc d Berry (1416), Juan Ponce de León (1521), Annibale Carracci (1609), Farinelli (1782), Carl Czerny (1857), Anton Chekhov (1904), Hugo von Hofmannstal (1929), John 'Black Jack' Pershing (1948), Lawrence Tibbett (1960), Gianni Versace (1997), Louis Quilico (2000), Celeste Holm (2012) & Martin Landau (2017) died on this day. Jerusalem captured & plundered by Crusaders during the First Crusade (1099), Peasants' Revolt leader John Ball executed in front of Richard II of England (1381), Battle of Brunwald (Tannenburg) (1410), Rosetta Stone found in Egypt (1799), Buchenwald concentration camp opened (1937), Billy Carter registered as a foreign agent of the Libyan government (1980), John Poindexter's testimony at the Iran-Contra hearings (1987), Hutu flight to Zaire near the end of the Rwandan genocide (1994), Andrew Cunanan murdered Gianni Versace in a killing spree (1997), Odeo launched Twitter (2006), "Harry Potter & the Half-Blood Prince" (the 6th film based on the books by J. K. Rowling) was released worldwide (2009) on this day.
July 16
Sir Joshua Reynolds (1723), Jean-Baptiste-Camille Corot (1796), Mary Baker Eddy (1821), Eugene Ysaye (1858), Roald Amundsen (1872), Anna Vyrubova (1884), Trygve Lie (1896), Barbara Stanwyck (1907), Orville Redenbacher (1907), Ginger Rogers (1911), Bess Myerson (1924), Richard Thornburgh (1932), Donald Payne (1934), Barbara Lee (1946), Assata Shakur (1947), Pinchas Zuckerman (1948), Rubén Blades (1948) & Tony Kushner (1956) were born #OnThisDay. Anne of Cleves (1557), Thomas Kyd (1594), Ivan VI of Russia (1764), Tad lincoln (1871), Mary Todd Lincoln (1882), Alfred Deller (1979), Harry Chapin (1981), Heinrich Böll (1985), Herbert von Karajan (1989), Frank Rizzo (1991), Robert Motherwell (1991), Stephen Spender (1995), John F. Kennedy, Jr. (1999), Celiz Cruz (2003) & John Paul Stevens (2019) died on this day. Mohammed's flight from Mecca to Medina (622), Great Schism (1054), Battle of Las Navas de Tolosa [Battle of Al-Uqab] (1212), Mission San Diego founded by Father Junipero Serra (1769), Wolfgang Amadeus Mozart's opera "Die Entführung aus dem Serail" premiered in Vienna (1782), Jacques Necker reinstated as France's finance minister by Louis XVI (1789), Washington, D.C. designated bye new capital by Congress (1790), Nicholas II & the Romanov family executed in Ykaterinburg (1918), Augusto César Sandino launched the resistance to US occupation of Nicaragua (1927), first atomic bomb exploded by the Manhattan Project in New Mexico (1945), "Catcher in Rye" by J. D. Salinger published by Little Brown & Co. (1951), Apollo 11 launched into orbit (1969), Amazon's on-line book business launched (1995), John F. Kennedy Jr., Carolyn Bessette Kennedy & sister-in-law Lauren Bessette killed in a plane crash (1999), Millenium Park opened in Chicago (2004), Martha Stewart sentenced to five months (2004) & "Harry Potter and the Half-Blood Prince", the 6th book in the series by J. K. Rowling was published worldwide (2005) on this day.
July 17
Elbridge Gerry (1744), John Jacob Astor [Johann Jakob Astor] (1763), Xianfeng emperor of China (1831), Donald Francis Tovey (1875), Erle Stanley Gardner (1889), Georges Lemaître (1894), James Cagney (1899), Art Linkletter (1912), Eleanor Steber (1916), Phyllis Diller (1917), Donald Sutherland (1935), Diahann Carroll (1935), P.D.Q. Bach [Peter Schickele] (1935), Elmer Fudd (1937), Camilla Parker Bowles (1947), Lucie Arnaz 91951), David Hasselhoff (1952), Angela Merkel (1954), Wong Kar-Wai (1958), Dawn Upshaw (1960) & Felipe Juan Froilán de Marichalar y de Borbón (1998) were born #OnThisDay. Tsar Peter III of Russia (1762), Adam Smith (1790), Charlotte Corday (1793), Charles Grey (1845), Dorothea Dix (1887), James McNeill Whistler (1903), Tsar Nicholas II of Russia & the imperial family (1918), Raoul Wallenberg (1947), Billie Holiday (1959), John Coltrane (1967), John Coltrane (1967), Katharine Graham (2001), Edward Heath (2005), Walter Cronkite (2009), Elaine Stritch (2014) & John Lewis (2020) died on this day. Charles VII crowned king of France (1429), Martin Luther entered an Augustinian monastery at Erfurt (1505), Babington plot against Elizabeth Tudor discovered (1585), Sir Walter Raleigh arrested by James I of England (1603), George Frideric Handel's "Water Music" on the Thames (1717), Peter III of Russia assassinated (1762) National Guardsmen fired on Jacobins at the Champs de Mars in Paris (1791), British satirical magazine "Punch" first published (1841), George V's proclamation changing the House of Saxe-Coburg-Gotha to the House of Windsor (1917), Nicholas II & the Romanovs executed in Yekaterinburg (1918), Potsdam Conference (Truman, Churchill & Stalin) (1945), Republic of Korea's constitution (1948), Berlin 'Operation Little Vittles' (1948), Disneyland opened in Anaheim (1955), "High Society" released by MGM (1956), serfdom abolished in Tibet (1959), Alfred Hitchcock's "North by Northwest" released (1959), Suharto's Indonesia annexed East Timor (1976), Nicaraguan dictator Anastasio Somoza Debayle fled to Miami (1979), Ronald Reagan accepted the Republican nomination for president (1980), Pierre Mauroy resigned as prime minister of France (1984), Eric Garner murdered by Daniel Pantaleo & the NYPD (2014), Malaysia Airlines flight 17 shot down over Russia (2014 & Joaquín 'El Chapo' Guzmán was recaptured (2019) on this day.
July 18
Holy Roman Emperor Rudolf II (1552), Feargus O'Connor (1796), Immanuel Hermann Fichte (1797), William Makepeace Thackeray (1811), Pauline Viardot (1821), Vidkun Quisling (1887), Herbert Marcuse (1898), Clifford Odets (1906), S.I. Hayakawa (1906), Andrei Gromyko (1909), Mohammed Daoud Khan (1909), Hume Cronyn (1911), Nelson Mandela (1918), John Glenn (1921), Thomas Kuhn (1922), Richard Pasco (1926), Kurt Masur (1927), James Brolin (1940), Richard Branson (1950), Elizabeth McGovern (1961), Wendy Williams (1964), Kristen Bell (1980) & Priyanka Chopra (1982) were born #OnThisDay. Bartolomé de las Casas (1566), Caravaggio [Michelangelo Merisi da Caravaggio] (1610), Jean-Antoine Watteau (1721), John Paul Jones (1792), Jane Austen (1817), Benito Juarez (1872), Thomas Cook (1892), Horatio Alger (1899), George 'Machine Gun' Kelly (1954), William Westmoreland (2005) & Jerry Hadley (2007) died on this day. Gauls defeated Romans at the Battle of the Allia (390 BCE), Great Fire of Rome (64), Edward I ordered the expulsion of all JEws from England (1290), Thomas Aquinas canonized by Pope John XXII (1323), the Pope's authority declared null & void in England (1536), Adolf Hitler's "Mein Kampf" published (1925), Benelux customs union created by the Ouchy Convention (1932), Gen. Francisco Franco issued a manifesto in Morocco precipitating a Spanish army uprising & the Spanish Civil War (1936), Indian Independence Act signed by George VI (1947), Presidential Succession Act signed into law by Harry Truman (1947), "The Nun's Story" premiered in LA (1959), riots in Harlem in Manhattan & Bedford-Stuyvesant in Brooklyn (1964), Ted Kennedy drove a car with Mary Jo Kopechne off a bridge on Chappaquiddick Island (1969), Barack Obama's "Dreams From My Father" published (1995), Kim Jong-un appointed supreme leader of North Korea (2012), Elon Musk apologized for calling British cave diver a 'pedo guy' (2018), Google fined $5.1 billion by the EU (2018) & June 2019 was determined to be the hottest June on record (2019) on this day.
July 19
Giuseppe Castiglione (1688), Samuel Colt (1814), Edgar Degas (1834), Lizzie Borden (1860), Edgar Snow (1905), George McGovern (1922), Nicola Sturgeon (1970) & Benedict Cumberbatch (1976) were born #OnThisDay. Francesco Petrarca [Petracco] (1374), Philippa of Lancaster, queen of Portugal (1415), Mary Boleyn (1543), Agustín de Iturbide [crowned Agustin I], Margaret Fuller (1850), Gen. Aung San (1947), Syngman Rhee (1965), Mary Jo Kopechne (1969), Paolo Borsellino (1992), Frank McCourt (2009) & Garry Marshall (2016) died on this day. The Peasants' War began in Germany (1524), sinking of Henry VIII's flagship Mary Rose (1545), Lady Jane Grey deposed as queen of England (1553), Albert Friedrich became Duke of Prussia (1569), Rosetta Stone discovered (1799), Medusa frigate survivors rescued off the coast of Senegal after 17 days on a raft (1816), Seneca Falls Convention (1848), Red River Rebellion precipitated by Louis Riel's discussion of Metis rights (1869), Franco-Prussian War (1870), Aung San & eight others assassinated in Burma (1947) & the Nation-State Law was enacted by Israel's Knesset (2018) on this day.
July 20
Alexander the Great (356 BCE), Francesco Petrarca (1304), Hyacinthe Rigaud (1659), Gregor Mendel (1822), Vladimir Nabokov (1870), László Moholy-Nagy (1895), Cicely Veronica Wedgwood (1910), Edmund Hillary (1919), Elliot Richardson (1920), Jacques Delors (1925), Frantz Fanon (1925), Nam June Paik (1932), Nelson Doubleday (1933), Barbara Mikulski (1936), Diana Rigg (1938), Natalie Wood [Natalia Nikolaevna Zakharenko] (1938), Kim Carnes (1945), Paul Valéry [Ambroise Paul Toussaint Jules Valéry], Carlos Santana (1947), Thomas Friedman (1953), Enrique Peña Nieto (1966), Sandra Oh (1971) & Haakon Magnus of Norway (1973) were born #OnThisDay. Pancho Villa [José Doroteo Arango Arámbula] (1923), Claus Schenk von Sauffenberg (1944), Paul Valéry [Ambroise Paul Toussaint Jules Valéry] (1945), Anna Vyrubova (1974), Bruce Lee (1973), Vince Foster (1993) & Tammy Faye Messner Bakker (2007) died on this day. Euston Station opened in London (1837), Napoléon III met Count Cavour at Plombières (1858), Sitting Bull's surrender (1881), Franz von Papen's coup d'état against the Prussian government (1932), Pope Pius XII's accord with Nazi Germany (1933), failed assassination plot against Adolf Hitler (1944), Syngman Rhee elected the first president of the Republic of Korea (1948), Neil Armstrong & Buzz Aldrin walked on the moon (1969), War Powers Act passed by the Senate (1973), Viking 1 landed on Mars (1976), Hyde Park & Regent's Park bombings in London (1982) & 12 were killed in the Aurora mass shooting in Colorado (2012) on this day.
July 21
Ernest Hemingway (1899), Hart Crane (1899), Marshall McLuhan (1911), Isaac Stern (1920), Manuel Valls (1920), Mollie Sugden (1922), Don Knotts (1924), Norman Jewison (1926), Edolphus Towns (1934), Janet Reno (1938), Les Aspin (1938), John Negroponte (1939), James Clyburn (1940), Edward Herrmann (1943), Paul Wellstone (1944), Alton Maddox (1945), Ken Starr (1946), Cat Stevens [Steven Demetre Georgiou; Yusaf Islam] (1948), Garry Trudeau (1948), Robin Williams (1951), Stevan Lofven (1957), Cori Bush (1976) & Eivør [Pálsdóttir] (1983) were born #OnThisDay. Henry Percy [Harry Hotspur] (1403), Manuel Paleologus (1425), Robert Burns (1796), Basil Rathbone (1967), Robert Young (1998), Mako (2006) & Alexander Cockburn (2012) died on this day. Henry IV of England defeated Henry 'Harry Hotspur' Percy at the Battle of Shrewsbury (1403), Treaty of Passarowitz between Ottoman Turkey, Austria & Venice (1718), Treaty of Kuchuk-Kainarji between Ottoman Turkey & Russia (1774), Battle of the Pyramids at Embabeh (1798), Belgium independent from the Netherlands (1831), Central Park created by an act of the New York state legislature (1853), First Battle of Bull Run at Manassas (1861), Alexander Kerensky prime minister of Russia (1917), "Stormy Weather" premiered (1943), Geneva Accords on Indochina (1954), Sirimavo Bandaranike first woman elected head of government in Sri Lanka or anywhere in the world (1960), Aswan High Dam (1970), House Judiciary Committee voted two articles of impeachment against Richard Nixon (1974), Tony Blair elected British Labour Party leader (1994), "Harry Potter & the Deathly Hallows" (the final book in the series) by J. K. Rowling is published worldwide (2007), Philippe succeeded Albert II as king of Belgium (2013), Sean Spicer's resignation as White House press secretary (2017), Ricardo Rosselló announced he wouldn't seek re-election as governor of Puerto Rico (2019) & Omar Hassan al-Bashir went on trial for the 1989 coup in Sudan (2020) on this day.
July 22
Philip the Fair, first Habsburg king of Spain (1478), Tsar Michael Romanov (1596), Emma Lazarus (1849), Edward Hopper (1882), Rose Fitzgerald Kennedy (1890), Alexander Calder (1898), Stephen Vincent Benet (1898), Licia Albanese (1909), Bob Dole (1923), Margaret Whiting (1924), Orson Bean (1928), Oscar de la Renta (1932), Terence Stamp (1938), Alex Trebek (1940), Kay Bailey Hutchison (1943), Danny Glover (1946), Mireille Mathieu (1946), Albert Brooks (1947), Alan Menken (1949), Willem Dafoe (1955), David Spade (1964), John Leguizamo (1964), Colin Ferguson (1972), Rufus Wainwright (1973), Caroline Giuliani (1989), Selena Gomez (1992) & Prince George of Cambridge (2013) were born #OnThisDay. Florenz Ziegfeld, Jr. (1932), John Dillinger (1934), Mackenzie King (1950), Carl Sandburg (1967), Martti Talvela (1989), Hermann Prey (1998), Uday & Qusay Hussein (2003), Estelle Getty (2008), Nan Merriman (2012), & Li Peng (2019) died on this day. Philip the Fair's expulsion of Jews from France (1306), Smolny Cathedral consecrated in St. Petersburg (1835), Battle of Atlanta (1864), "El Sombrero de Tres Picos" (The Three-Cornered Hat) ballet premiered in London (1919), John Dillinger gunned down by FBI agents in Chicago (1934), FDR's court packing plan rejected by the Senate (1937), Warsaw Ghetto Jews sent to Treblinka (1942), King David Hotel in Jerusalem bombed by the Zionist Irgun (1946), Edward Heath elected Conservative Party leader to succeed Alec Douglas-Home (1965), Jeffrey Dahmer apprehended in Milwaukee (1991), "March of the Penguins" premiered (2005), Oslo & Utøya terrorist attacks (2011) on this day.
July 23
Francesco Sforza (1401), Francesco Cilea (1866), Emil Jannings (1884), Raymond Chandler (1888), Haile Selassie [Ras Tafari Makonnen] (1892), Anthony Kennedy (1936), Don Imus (1940), Kaity Tong (1950), Woody Harrelson (1961), Philip Seymour Hoffman (1967), Raphael Warnock (1969), Monica Lewinsky (1973) & Daniel Radcliffe (1989) were born #OnThisDay. Don Carlos of Spain (1568), Domenico Scarlatti (1757), Ulysses S. Grant (1885), Helmuth von Moltke (1944), D.W. Griffith (1948), Philippe Pétain (1951), Cordell Hull (1955), Jan de Vries (1964), Montgomery Clift (1966), Eddie Rickenbacker (1973), Jessica Mitford (1996), Hassan II of Morocco (1999), Eudora Welty (2001), Leo McKern (2002), Chaim Potok (2002), Amy Winehouse (2011), Nguyễn Cao Kỳ (2011) & Sally Ride (2012) died on this day. Arab conquest of Palestine (636), Peace of Nuremberg between Emperor Charles V & the Schamlkaldic League (1532), Battle of Custozza (1848), Austrian ultimatum to Serbia (1914), use of foreign words in Italy banned by Mussolini's fascist government (1929), Adolf Hitler's Directive #45 issued ordering the German army to advance on Stalingrad (1942), Maréchal Philippe Pétain put on trial in France (1945), Henry Wallace nominated for president by the Progressive Party (1948), King Farouk ousted in a military coup in Egypt led by Gamal Abdal Nasser (1952), Grace Bumbry first black singer to perform at the Bayreuth Festival (1961), Miss America Vanessa Williams nude photos scandal (1984), three killed on the set of the "Twilight Zone: The Movie" (1982) & Boris Johnson was elected by Conservative Party members to replace Theresa May as British prime minister (2019) on this day.
July 24
Simón Bolívar (1783), Alexandre Dumas (1802), Francisco Solano López of Paraguay (1826), Frank Wedekind (1864), Frederick Law Olmsted, Jr. (1870), Ernest Bloch (1880), Robert Graves (1895), Amelia Earhart (1897), Zelda Sayre Fitzgerald (1900), Bella Abzug (1920), Giuseppe di Stefano (1921), Charles Mathias, Jr. (1922), William Ruckelshaus (1932), Pat Oliphant (1935), Ruth Buzzi (1936), Peter Serkin (1947), Marvin the Martian (1948), Kristin Chenoweth (1968), Jennifer Lopez (1969), Rashida Tlaib (1976), Anna Paquin (1982) & Bindi Irwin (1998) were born #OnThisDay. Louis Napoléon Bonaparte (1846), Martin Van Buren (1862), Peter Sellers (1980), Isaac Bashevis Singer (1991), Andrew Cunanan (1997), William J. Brennan, Jr. (1997), Chad Everett [Raymon Lee Cramton] (2012), Sherman Hemsley (2012) & Regis Philbin (2020) died on this day. Jacques Cartier arrived in Canada & claimed it for France (1534), Mary, Queen of Scots forced to abdicate (1567), Fort Ponchartrain (future Detroit) founded by Antoine de la Mothe Cadillac (1701), Brigham Young & Mormon follwers arrived on the site of the future Salt Lake City in Utah (1847), Tennessee first Confederate state readmitted to the Union (1866), Björkö Treaty between Nicholas II of Russia & Wilhelm II of Germany (1905), Hiram Bingham III discovered Machu Picchu (1911), Kellogg-Briand Pact announced by Herbert Hoover (1929), Richard Nixon & Nikita Khrushchev's 'Kitchen Debate' (1959), "Vive le Québec libre" speech by Charles de Gaulle (1967), Jimmy Carter appointed Paul Volcker as chairman of the Federal Reserve (1979), French DGSE officers Dominique Prieur and Alain Mafart arrested & charged with murder over the bombing of the Rainbow Warrior (1985), "Saving Private Ryan" released (1998), & Simeon Saxe-Coburg-Gotha was sworn in as prime minister of Bulgaria (2001) on this day.
July 25
Agostino Steffani (1654), Thomas Eakins (1844), Arthur Balfour (1848), Maxfield Parrish (1870), Gavrilo Princip (1894), Yvonne Printemps (1895), Gianandrea Gavazzeni (1909), Rosalind Franklin (1920), Estelle Getty (1923), Frank Church (1924), Maureen Forrester (1930), Adnan Khashoggi (1935), Emmett Till (1941), Christine C. Quinn (1966), Maureen Herman (1966), Lynda Lemay (1966) & Matt Le Blanc (1967) were born #OnThisDay. Lorenzo Cardinal Campeggio (1539), Holy Roman Emperor Ferdinand I (1564), André Chenier (1794), Samuel Taylor Coleridge (1834), Engelbert Dollfuss (1934), Frank O'Hara (1966), Douglas Moore (1969), Vincente Minnelli (1986), Carlo Bergonzi (2014) & Olivia de Havilland (2020) died on this day. Constantine proclaimed Roman emperor by his troops (306), Henri II crowned king of France (1547), Henri IV converted to Catholicism to gain entry to Paris as king of France (1593), Napoleon's victory over Ottoman Turks at the Battle of Abukir (1799), George Stephenson's first steam locomotive (1814), July Ordinances signed into law in France by Charles X (1830), First Battle of Custozza (1848), Korea a Japanese protectorate (1907), Serbia's reply to the Austrian ultimatum (1914), Mata Hari (Margaretha Gertruida Zelle) sentenced to death (1917), Benito Mussolini dismissed & arrested on the orders of Victor Emmanuel III (1943), Mao Zedong swam the Yangtze River (1966), Pope Paul VI published his encyclical "Humanae Vitae" (1968), Ted Kennedy plead guilty to a minor charge in the Chappaquiddick incident (1969), Rock Hudson's spokesperson confirmed his AIDS diagnosis (1985) & Ricardo Rosselló resigned as governor of Puerto Rico (2019) on this day.LikeCommentShare
July 26
John Field (1782), George Catlin (1796), George Bernard Shaw (1856), Serge Koussevitzky (1874), Carl Jung (1875), George Grosz [Georg Ehrenfried Groß] (1893), Aldous Huxley (1894), Donald Voorhees (1903), Salvador Allende (1908), Vivian Vance (1909), Blake Edwards (1922), Jason Robards (1922), Stanley Kubrick (1928), Alexis Weissenberg (1929), John Howard (1939), Mary Jo Kopechne (1940), Mick Jagger (1943), Helen Mirren [Ilyena Lydia Vasilievna Mironoff] (1945), Dorothy Hamill (1956), Kevin Spacey (1959), Sandra Bullock (1964), Jeremy Piven (1965) & Jacinda Ardern (1980) were born #OnThisDay. Inca emperor Atahualpa (1533), Sam Houston (1863), William Jennings Bryan (1925), Eva Perón [Evita] (1952),, Diane Arbus [Nemerov] (1971), George Gallup (1984), Ed Gein (1984), Averell Harriman (1986), Matthew Ridgway (1993), George Romney (1995), Merce Cunningham (2009) & Bobbi Kristina Brown (2015) died on this day. Francisco Pizarro ordered the death of the last Inca emperor Atahualpa (1533), Giacomo Casanova arrested in Venice (1755), James Wolfe's British fleet captured Fort Louisbourg (1758), US postal system established by the Second Continental Congress (1755), New York ratified the US Constitution (1788), Liberian independence declared (1847), Richard Wagner's opera "Parsifal" premiered in Bayreuth (1882), first book in Esperanto published (1887), Tahiti annexed by France (1891), FBI founded (1908), Clement Attlee led Labour to a landslide in the British general election (1945), Potsdam Declaration (1945), National Security Act signed into law by Harry Truman (1947), Harry Truman issued Executive Order No. 9981 desegregating the US military (1948), Egypt's Gamal Abdel Nasser announced his plan to nationalize the Suez Canal (1956), George H.W. Bush signed the Americans With Disabilities Act into law (1990) & Donald Trump announced his recission of Barack Obama's lifting the ban on transgender inclusion in the US military (2017) on this day.
July 27
Ludovico Sforza ('il Moro'), duke of Milan (1452), Edward Montagu, 1st Earl of Sandwich (1625), Charlotte Corday (1768), Giosuè Carducci (1835), Enrique Granados (1867), Hilaire Belloc (1870), Ernst von Dohnányi Dohnányi Ernő, Mario del Monaco (1915), Norman Lear (1922), Vincent Canby (1924) & Pina Bausch (1940) were born #OnThisDay. Ferruccio Busoni (1924), Gertrude Stein (1946), António de Oliveira Salazar (1970), Mohammad Reza Pahlavi, Shah of Iran (1980), William Wyler (1981), James Mason (1984), Miklós Rózsa (1995), Bob Hope (2003), Lindy Boggs Marie Corinne Morrison Claiborne Boggs & Sam Shepard III (2017) died on this day. 1st Battle of Bouvines (1214), Walter Raleigh brought tobacco from Virginia back to England (1586), Battle of Gainsborough (1643), Battle of Killicrankie (1689), Maximilien Robespierre overthrown in a coup d'état (1794), Battle of Talavera (1809), revolution in Paris against Charles X of France (1830), Chartist riots in Birmingham (1839), Gen. George McClellan took command of the Army of the Potomac (1861), Vincent Van Gogh shot himself in Auvers-sur-Oise (1890), Tex Avery & Bob Givens' Bugs Bunny debuted in the Warner Bros. cartoon "Wild Hare" (1940), Korean War armistice (1953), Austria's sovereignty restored after the end of Allied occupation (1955), Richard Nixon nominated for president at the Republican national convention in Chicago (1960), cigarette warning bill signed into law by LBJ (1965), the House Judiciary Committee voted 27-11 to recommend the impeachment of Richard Nixon (1974), Alan Menken & Howard Ashman's musical "Little Shop of Horrors" opened at the Orpheum Theatre in NYC (1982), Mafia bombings in Italian cities (1993), bombing in Olympic Centennial Park in Atlanta (1996), Barack Obama issued a statement defending Israel's pursuit of genocide in Gaza (2014) on this day.
July 28
Ibn al-'Arabi, Muslim mystic and philosopher (The Meccan Revelations) (1165), Gerard Manley Hopkins (1844), Beatrix Potter (1866), Marcel Duchamp (1887), Rudy Vallee (1901), Karl Popper (1902), Gottlob Frick (1906), Jacqueline Kennedy Onassis (1929), Jacques d'Amboise (1934), Alberto Fujimori (1938), Riccardo Muti (1941), Bill Bradley (1943), Jim Davis (1945), Sally Struters (1947), Georgia Engel (1948), Santiago Calatrava (1951), Hugo Chávez (1954), Lori Loughlin (1964), Liz Cheney (1966), Alexis Arquette (1969), Abu Bakr al-Bagdadi (1971), Alexis Tsipras (1974), Huma Abedin (1976) & Juan Guaidó (1983) were born #OnThisDay. Thomas Cromwell (1540), Cyrano de Bergerac (1655), Antonio Vivaldi (1741), Johann Sebastian Bach (1750), Maximilien Robespierre (1794), Clemens Brentano (1842), Joseph Bonaparte (1844), Frank Loesser (1969), Helen Traubel (1972), Bruno Kreisky (1990), Rosalie Crutchley (1997), William Scranton (2013) & Margot Adler (2014), the Treaty of Berlin ending the First Silesian War between Maria Theresa's Austria & Prussia's Frederick the Great (1742), Maximilien Robespierre & 22 others guillotined in Paris (1794), Peru's independence from Spain (1821), ratification of the 14th Amendment announced by Secretary of State William Seward (1868), Russia's interior minister Vyacheslav Plehve assassinated (1904), Austria-Hungary's declaration of war on Serbia (1914), UN Charter ratified by the US Senate (1945), Nagasaki bombed (1945), Elia Kazan's film "On the Waterfront" released (1954), LBJ announced an escalation in Vietnam from 75,000 to 150,000 troops (1965) & Hillary Clinton accepted the Democratic Party's presidential nomination (2016) on this day.