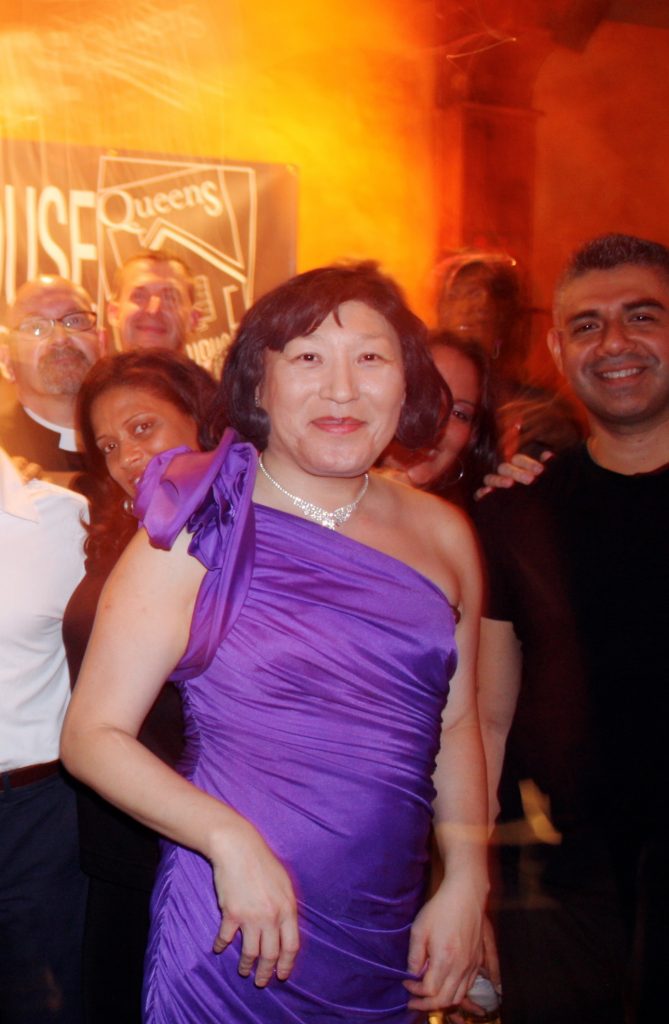 INCLUSION ADVOCATE
Activist Pauline Park works toward a non-binary world view
Illinois Alumni
Summer 2019
"I don't have the luxury of aligning myself with one issue," says Pauline Park, PHD '94 LAS. As a leader in the burgeoning transgender rights movement, she challenges assimilationist discourse that encourages LGBT people of color to leave behind their communities of origin in order to assimilate into the white-dominant LGBT community. Park notes that Asian and Pacific Islander communities do not acknowledge the fact that there have been people "like us" in society since pre-history.
That said, Park is no stranger to firsts. She was the first student at any UI System university to win a Fulbright Fellowship to France. In her current home in New York City, she co-founded the Out People of Color Political Action Club, the first political club by and for LGBT people of color. In 2005, she became the first openly transgendered grand marshal of the NYC Pride March. In 2012, Park participated in the first U.S. LGBT delegation to Palestine. She also co-facilitated the first transgender sensitivity training sessions for any major hospital in New York City at St. Vincent's Hospital Manhattan — considered as ground zero in the AIDS crisis of the 1980s.
Born in Korea and adopted by American parents who raised her in the U.S., Park now is chair and co-founder of the New York Association for Gender Rights Advocacy and board president of the Queens Pride House, an LGBT social services organization in the Borough of Queens.
Park has conducted hundreds of transgender sensitivity trainings, and for many of the groups she visits, she is the first transgender person they've seen in a professional context. Radical as her presence may be, Park — who studied political science at Illinois — believes that "representation is not enough. We need to create a space for those who don't identify as either men or women. It can't be an either/or; there has to be a space for a both. We can best do that by pursuing a broadly conceived movement for social justice that links LGBT rights to the struggles of other marginalized communities."
Park's advocacy is not always easy. She believes her moments of discomfort can lead to growth. "Most people are afraid to sound ignorant or biased," she says. "So, I help them see the bigger picture. I've learned that the only way for many people to begin to see structural oppression is to relate it to their lives."
Park is motivated by the 'light bulb' moments she witnesses through interaction. Of her work, she says, "My job is to open minds." — Jan-Henry Gray