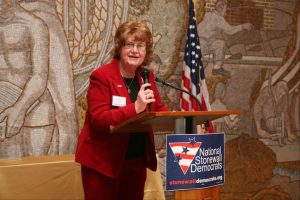 DNC follies: a Latino, a Muslim & a transgendered Zionist enter a room…
Babs Casbar Siperstein's expulsion from the Democratic National Committee is a tale told of an idiot, full of sound and fury, signifying something, though what precisely requires considerable explanation.
Babs Siperstein has been described as 'the highest-ranking trans person in Democratic Party' by Rosi Efthim in a blog post on Blue Jersey ("Babs Siperstein, highest-ranking trans person in Democratic Party, is out," 14 October 2017), who wrote,
She's been on the DNC's Executive Committee for years. But she didn't vote for Tom Perez for Chair, she voted for Keith Ellison. She made the right choice; Ellison was endorsed by leaders across both sides of the Hillary-Bernie divide; a consensus candidate that made the most sense for a rebuilt party Perez, on the other hand, was recruited by the establishment wing only after Ellison got into the race, to keep someone who'd backed Bernie Sanders from ascending in the party. I was texting with several DNC members, including Babs, during the DNC Chair vote in February. I'd been a Bernie delegate, she strong for Hillary. But she sat down with Ellison, put some hard questions to him, and gave him her vote. In the end, the party establishment held on. Perez, who never intended to run the Party, has his day. And that's the business we've chosen. Retribution if you don't fall in line.
I have no doubt that Rosi Efthim is right in saying that Siperstein's expulsion was an act of retribution by Tom Perez and his minions; but if 'it reeks,' as Efthim writes, then so does the entire Democratic Party, which is in fact "little besides turf, accumulation of power, and patronage," as Efthim so accurately describes the new DNC chair's philosophy. Tom Perez may be Latino, but does that really make him an effective voice for Latinos any more than Babs Siperstein's gender identity made her an effective voice for transgendered people in a party that was very late to the party when it came to transgender rights?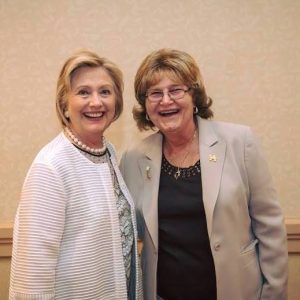 Because here's the thing: Babs Siperstein, like DNC Chair Tom Perez and like the rest of the party, strongly supports Israeli occupation, apartheid and genocide; so the fact that Babs has been 'the highest-ranking out transgender person in the Democratic Party' does nothing for transgendered Palestinians living under the occupation or for LGBT Palestinians more generally; the irony is that Perez was elected chair precisely because Zionists engaged in a not-so-subtle smear campaign against Keith Ellison because he made some extremely mildly worded criticisms of Israel over the course of the years, despite being a strong supporter of Israel.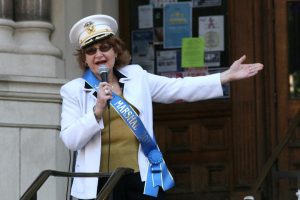 Had he been elected chair, Keith Ellison would most likely have continued to toe the party line on Israel; but at least there would have been someone in the chair who had a vague sense that the illegal occupation was wrong and unsustainable in the long term. However, there is no evidence that Babs Siperstein supported his candidacy because of his extremely mild and very rare criticisms of Israeli government policy; but in supporting his candidacy, Babs Siperstein fell foul of the very Zionist machine of which she is a part and so (to mix metaphors somewhat) was hoist on her own Zionist petard and that of the Democratic Party's support for Israeli occupation and apartheid; but that is a lesson that will be lost on those who are decrying Babs Siperstein's expulsion at the hands of a DNC chair whose stance on Israel she fully supports.