Zephyr Teachout is the progressive choice for New York state attorney general
by Pauline Park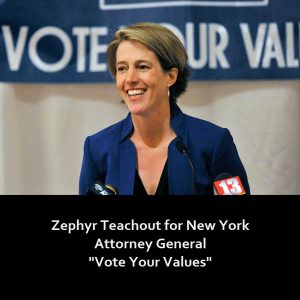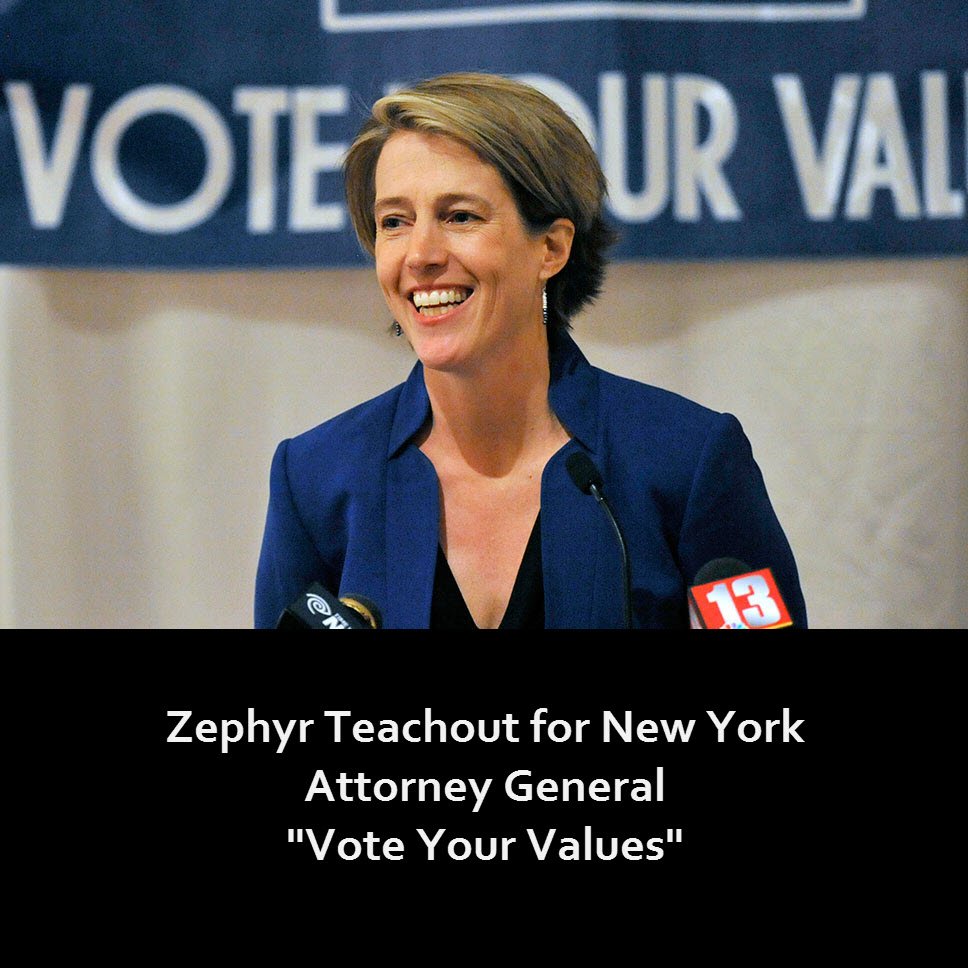 Eric Schneiderman abruptly resigned as attorney general of the state of New York in May without just a few hours of revelations of physical and sexual abuse in his relationships with several different women (David A. Graham, "It Took Eric Schneiderman Just 3 Hours to Resign — Why?," Atlantic, 8 May 2018); he was considered a shoo-in for re-election as well as the most likely to succeed Gov. Andrew Cuomo as the state's chief executive so no Democrat even bothered to consider a primary challenge to Schneiderman. And so Schneiderman's sudden and spectacular fall from power and fall from grace set off an unseemly scramble for the second most powerful elective office in the state.
It is worth pointing out when explaining the reasons for my endorsement in this race that Letitia James was more than willing to be named his replacement by the New York State Assembly without even the formality of an election; the New York City Public Advocate is widely considered the leading candidate for state attorney general and is way ahead in the polls. Fortunately for the public interest, the New York Times led a successful campaign to shame the Assembly's Democratic majority into abandoning its throughly anti-democratic move to name a replacement for Schneiderman without any input whatsoever from the public and Assembly members agreed to allow Barbara Underwood — a career civil servant of unimpeachable integrity and an enormous reputation within the AG's office — to serve as attorney general in an interim capacity until the election in November.
As soon as it became clear that the Assembly would not do the dirty deed that Assembly Democrats fully intended to do before being shamed into ceasing and desisting, U.S. Rep. Sean Patrick Maloney and Fordham University law professor Zephyr Teachout jumped into the race, followed much later by Leecia Eve; all three along with frontrunner Tish James participated in the one and only televised debate before the Sept. 13 Democratic Party primary which was hosted by NY1 on Aug. 28 ("Democratic Primary Debate for New York State Attorney General," 28 Aug. 2018).
The importance of the office is the one thing that all four candidates for the Democratic nomination for attorney general would agree on: the AG is the most important statewide elected official in New York after the governor and both Andrew Cuomo and Elliott Spitzer before him ascended to the governorship after serving as AG; and the office has taken on added significance given the absolute legal authority Donald Trump has as president to pardon anyone involved in the myriad scandals engulfing his corrupt and controversial administration; but he does not have the authority to pardon those convicted in state courts, so the New York state attorney general could potentially play a very significant role in prosecuting Trump administration officials at the state level should the need and the opportunity arise; and so this race has national significance. For a variety of reasons, it is widely understood that the Democratic nominee will probably easily defeat whoever the Republican Party nominates for the office. Dennis Vacco was the last Republican to win the office (in 1994) but was narrowly defeated by Elliott Spitzer (by 0.6%) in 1998; no Republican has won the office since 1994 and the overwhelming advantage that the Democratic Party has in registration statewide means that the Sept. 13 primary will almost certainly be the decisive election.
There are times when the choice in a given election can be difficult; in this race, the choice is easy; of the four candidates running for the Democratic nomination for state attorney general, there is only one who has the credibility and the integrity to win my endorsement. In choosing which candidate to endorse, I'll start by mentioning the candidate no one thinks can win: Leecia Eve. The daughter of Democratic Party boss Arthur Eve, Leecia grew up surrounded by wealth and power and is currently a corporate executive at Verizon, one of the greediest and least principled companies based in New York; she's deeply embedded in the corrupt Harlem machine and the fact that she worked as an aide for Hillary Clinton and Joe Biden suggests that Eve is extremely comfortable with corruption and incompetence and has extremely anti-progressive politics; but Eve's vanity campaign is going nowhere and is hardly worth taking the time to talk about.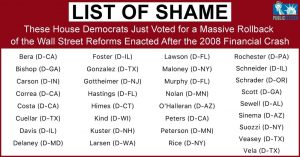 Sean Patrick Maloney has a real chance even if less of a chance than either Tish James or Zephyr Teachout. Maloney has represented the 18th House district in the Hudson Valley since 2013, but other than the fact that he is openly gay, it is difficult to imagine why anyone would vote for him for attorney general or any other office, for that matter. Maloney is the prototype of the gay white man with white skin privilege and male privilege who has climbed the greasy pole of New York politics with loads of corporate cash falling out of his pockets; as a Wall Street Democrat in the mold of Hillary 'Goldman Sachs' Clinton, Maloney has not only taken oodles of dirty corporate cash, he has voted consistently with Wall Street, including voting for a massive rollback of Dodd-Frank, the all-to0-limited legislation that was enacted by Congress in the wake of the 2008 financial crisis.
Not only is Maloney up to his eyeballs in dirty corporate money, he is a strident defender of Israel's apartheid regime and even calls the boycott, divestment and sanctions (BDS) movement challenging it 'anti-Semitic nonsense.' And it is indicative of Maloney's essential dishonesty that he's continuing to run for re-election to his House seat even as he's running for attorney general; in which universe is it acceptable (even if technically legal in New York) to run for two offices simultaneously? That alone should discredit him as a candidate for AG; if he's committed to running for the office, he should give up his House re-election bid; and if he doesn't, how committed is he to the office of state attorney general…? While Maloney — like hundreds of other Democrats, including Tish James — has cast himself as the leader of the 'Resistance,' but as Kate Aronoff and many others have pointed out, if Maloney were to win the AG primary in September, the most likely outcome would actually be that a Republican would take his seat and help increase Republican representation in the House — just one more reason among so many others not to vote for Phony Baloney Maloney~!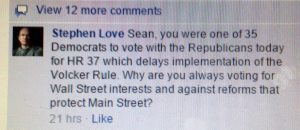 And that leaves the two candidates widely seen as the frontrunners in this race: Tish James and Zephyr Teachout. I suppose if Zephyr Teachout weren't running, I'd have to consider whether I could vote for Tish, since I wouldn't vote for either Leecia Eve or Sean Patrick Maloney regardless; but it would be a tough call. Tish James may be an African American woman but she long ago jettisoned the progressive agenda she started out her career with and has since sold out to corporate lobbyists and unapologetically endorsed corrupt right-wing homophobes like Fernando Cabrera (Jillian Jorgensen, "Lawmakers Call on Letitia James, others to Reconsider Fernando Cabrera Endorsements," Observer, 4 September 2014); so what's the point of voting for a woman of color if she's really working for Wall Street and Apartheid Israel and not for either women or people of color…?
Tish James also marched in the Celebrate Israel parade on June 3 in the midst of the Gaza Massacre in which Israeli soldiers were murdering hundreds of unarmed Palestinian civilians marching in the Great March of Return to protest Israel's pursuit of genocide in the Gaza Strip (Catherina Gioiono and Erin Durkin, "Celebrate Israel parade draws thousands to Fifth Avenue," New York Daily News, 3 June, 2018). Tish's participation in that parade in the midst of the Gaza Massacre was an implicit endorsement of genocide and no politician who endorses genocide could possibly be considered even remotely progressive by any definition; but if that weren't enough, the final and ultimate disqualification is the deal that Tish James cut for Andrew Cuomo's endorsement which almost certainly must have involved her agreeing to use her power as attorney general if elected to insulate him from prosecution and any other form of accountability for his corruption and criminal acts as governor; under no circumstances would such a deal be acceptable, which is why I couldn't vote for Tish James even if Zephyr Teachout were running; fortunately, she is~!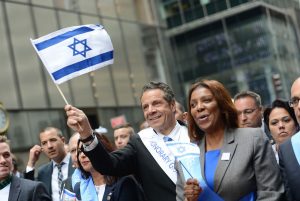 And so I am happy to endorse Zephyr Teachout, the only independent and the only progressive candidate for state attorney general as well as the only candidate who is not taking corporate money or LLC (limited liability corporation) donations in this race. While Tish James led the polls until recently, the New York Times endorsement of Zephyr Teachout has given her candidacy a major boost, and while I myself am never influenced by the Times endorsement, I'm happy in this case that it has helped boost the candidacy of the candidate I myself am endorsing. Obviously, my endorsement is mine alone and does not imply an endorsement of any group or organization with which I am or have been associated. But I'm proud to endorse the only independent and progressive candidate in the race for the Democratic nomination for attorney general and I urge registered Democrats across the state of New York to vote for Zephyr on September 13~!