2020 retrospective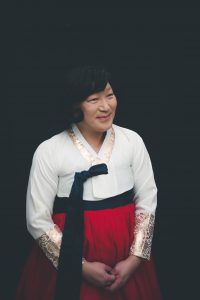 2020 was one of the most difficult and challenging years in my life as well as the country's, though we couldn't have known how difficult or challenging when we rang the year in at midnight on Jan. 1.
1.3.19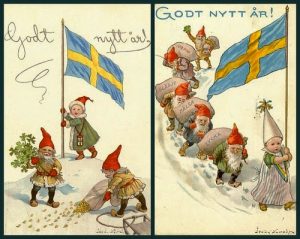 2020 began with a toast to the professor as members of the NYC Friends of JRR Tolkien & Fantasy gathered together at the Rail Line Diner in Manhattan to toast the author of "The Lord of the Rings" at precisely 9 p.m.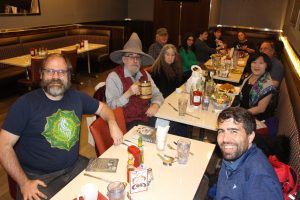 We had two new members join us for the first time.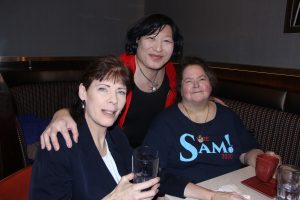 Afterwards, I had a nice chat with Charlene, Wendy and Carole.
1.5.19
Kate Frey interviewed me for two hours via Skype.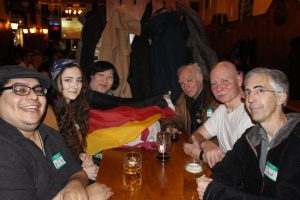 I went to Reichenbach Hall in Manhattan for the first Language Exchange meet-up of the new year; I spent over an hour at the German table with Peter from Munich & others and then half an hour at the French table.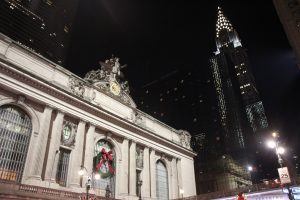 Afterwards, I passed by Grand Central and the Chrysler Building — two of my favorite landmarks in Manhattan — as well as passing by Bryant Park and catching a glimpse of the Empire State Building rising above Midtown.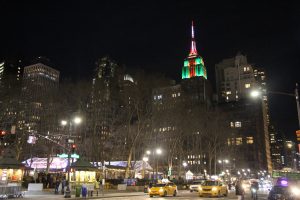 3.3.20
I attended the "Adoption in the Wake of War" forum hosted by the NYU Asian/Pacific/American Institute at the King Juan Carlos Center on Washington Park South.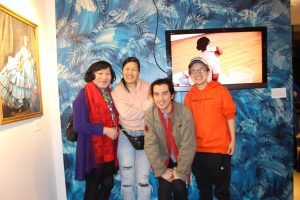 Meejin introduced me to Ben and Taemin and we had interesting chats about everything from adoption to traditional Asian medicine to Twitter.  
3.2.20
I went for oral surgery on the first Monday in March.
3.9.20
A week after my implant, I went back to the oral surgeon for a check-up.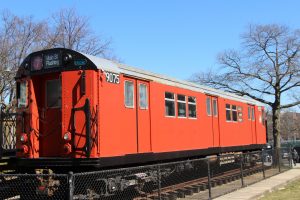 March 9 was the warmest day of the year up to that point, reaching 73F in the city, and I took the opportunity to get a long walk in, walking 3.3 miles in Kew Gardens and Jackson Heights. I even sat for half an hour in Travers Park, a little parklet in the neighborhood, where I sat reading poems by Heinrich Heine for German class.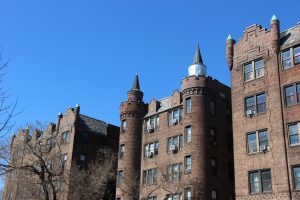 3.12.20
3.24.20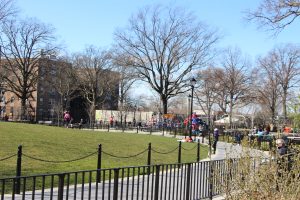 I went out for the first time in a week; I walked to Travers Park in Jackson Heights and sat for half an hour in the sunshine, working on a vocabulary list for a Grimmsmärchen. I'd brought the music for a Schubert song with me and an old man noticed it; I mentioned that it was a Schubert song and he began to wax poetic about Schubert, Schumann and the Romantics. I could tell from his accent that he was an immigrant and I wondered if he had emigrated from Germany; when I asked him if he spoke German, though, he said he'd long since forgotten it; it was a short conversation but the first in-person conversation I'd had with anyone for a week, so it was really rather nice. He went onto walk around the park several times while the woman he came with (whom I assumed was his wife) sat in a wheelchair not far from me; when I got up to leave, she waved goodbye to me and smiled.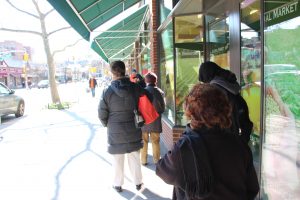 Then I walked to the Downtown Market, the local health food store; unlike the previous week, when it was crowded, the store enforced a degree of 'social distancing' by only allowing a certain number of people in at a time; I only had to wait about five minutes before entering. I somewhat nervously grabbed what I needed and left as expeditiously as I could. On the way home, I noticed that the Foodtown (where I do most of my grocery shopping) across 37th Ave. from Queens Pride House was also controlling the flow of customers into the store, with a line outside the supermarket. According to my iPhone, I walked 1.8 miles on Tuesday.
3.25.20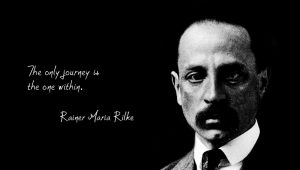 The last class of the term was also held via Zoom. I gave a very short presentation on Rainer Maria Rilke's first Duino Elegy, my favorite poem of my favorite 20th century German poet; three other classmates talked about their favorite Rilke poems.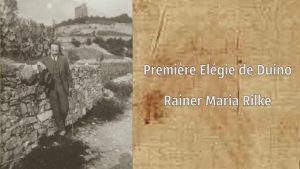 Our teacher was actually in Vermont and we were all a bit sad to see the class come to an end; Maike talked about how we'd thought about going out to dinner at a restaurant for the last class or perhaps gather around a piano to play and sing; we all expressed regret that our last two classes had to be held remotely but also appreciation that we were able to use Zoom to do so. I spent the remainder of the evening in a frenzy of cleaning and reorganization, reorganizing my books, which turned out to be a huge task; I had scads of books sitting on a table near the entrance to the apartment; but they were just sitting in piles and were not easily visible; I decided to completely (re)organize them and ended up getting into 'the zone,' sorting and rearranging books until midnight. I went to bed exhausted but felt some degree of accomplishment.
3.26.20
On Thursday afternoon, I participated via Zoom in a meeting of the scientific advisory board for the TURNNT project being coordinated by researchers at the Columbia University Mailman School of Public Health; the research staff updated us on the progress of the project, which has ground to a halt because of the Corona virus pandemic; recruiting for the project has been cancelled for the time being. After the call, I continued my book rearranging. In the evening, we had the first 'virtual' meeting of the Queens Pride House transgender support group, necessitated by the closing of Queens Pride House for the duration of the crisis; eight people participated and all expressed their appreciation for the opportunity to reconnect, especially given the isolation everyone is now feeling because of the Corona virus pandemic. After the call, I continued my book rearranging and this time, I reorganized several shelves; by the end of the afternoon, I had my history books on the table in front of my foreign language bookshelf, my LGBT books on their own bookshelf, my literature and fiction books sorted and the shelf next to my bee holding the books that are of most immediate interest to me right now.
3.27.20
Friday was my third day of book rearranging 
4.12.20
Easter Sunday was always such a joyous occasion in my childhood and youth, but the Corona virus pandemic turned Easter Sunday 2020 into the saddest and strangest Easter ever; but I had to count myself fortunate to have avoided the virus, especially when several friends had suffered its effects…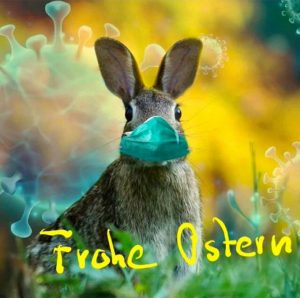 4.17.20
I woke up from a dream in which I spoke in German (at least two sentences), French and Norwegian. Ican't remember what I said in French (I think I said, "J'aime le français aussi"), but I remember saying in German, "Die deutsche Sprache ist die Sprache von Musik. Die deutsche Sprache ist die Sprache von Bach und Händel, Schubert, Schumann, Mahler und Strauß." I quoted two lines from the Norwegian/Swedish song, "Hvem kan seile foruten vind, hvem kan ro uten årer" (Norwegian); the (orignal) Swedish version (pronounced not too differently) is "Vem kan segla förutan vind? Vem kan ro uten årer." And if I said one word in Italian ('nonostante' means 'nevertheless'), that would make it a quadrilingual dream~!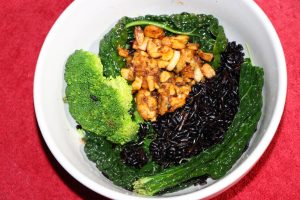 I sautéed organic tempeh in Korean gochujang sauce for dinner tonight with organic garlic, broccoli, kale, wild rice & Chinese black rice 고추장
4.18.20
4.22.20
I woke up from a dream in which I sang two words from Schubert's song "Der Leiermann" ("Wunderlicher Alter" = 'curious old man'), which I'm currently working on.
I spent Earth Day 2020 at home, posting about it on Facebook and Twitter while sheltering at home like most New Yorkers.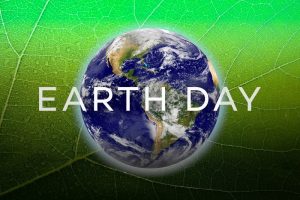 4.24.20
I just woke up from a dream in which I said "Min farfar var norsk och min farmor ochså; han komerste fra Haugesund" in Norwegian & "Schwarze Münster" in German. I said the two words in German in a part of the dream where I was part of some sort of chorus or choir. After we sang, I was chatting with a librarian in a library-like section of the building in which there was a whole series of books in Norwegian; that's when I started to speak with her in Norwegian; that sentence was one I used quite often in Norway and more often than any other.
4.26.20
On Sunday afternoon, I watched Phelim McDermott's brilliant production of  "Così Fan Tutte" (first created for the English National Opera at the London Coliseum) broadcast from the Metropolitan Opera on PBS for the third time; it reminded me (once again) why "Così" is one of my favorite operas of all time.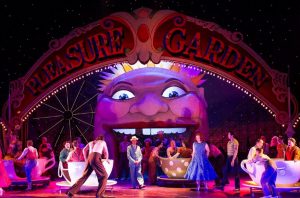 In the evening, I watched "Sommarnattens Leende" for the third time on CUNY-TV; "Smiles of a Summer's Night" is so different from Ingmar Bergman's other films, especially "De Sjunde Inseglet" (The Seventh Seal); but it is just as compelling in its own way.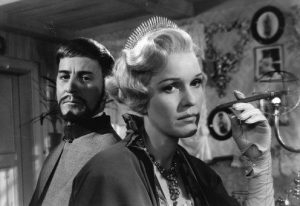 4.28.20
I walked all the way to Junction Boulevard yesterday & then to 110th St. in Corona, farther than I've ever walked in my 23 years living in Jackson Heights.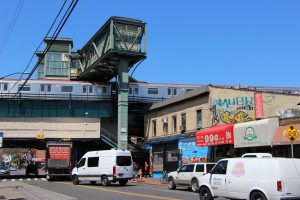 I'd passed through Junction Boulevard many times on the #7 train, but had never walked around the area; that part of Corona is poor and Latino (mostly Mexican, I believe) and quite different from western Jackson heights, except perhaps the strip of Roosevelt Ave. between 69th St. and 82nd St.
When I got home, I checked my iPhone and saw that I had walked 3.5 miles (5.6 kilometers), a longer distance than I had walked since canvassing for Bernie Sanders in Iowa in January and February.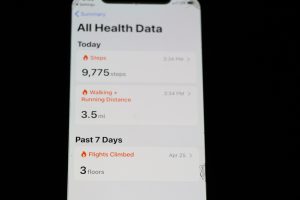 4.29.20
I pulled out a book of Volkslieder that I bought a few years ago sightread through the entire book of German folksongs for the second time, discovering a few real gems that I missed the first time around, including "Ein Männlein steht im Walde," one of the best and most charming of them all; it sounded familiar when I sang it and I only realized when I searched for it on YouTube that it sounded familiar because I had heard it in Engelbert Humperdinck's opera, "Hänsel und Gretel."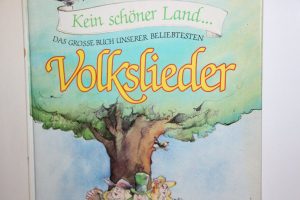 In truth, even the second time around, I only found four or five songs that seemed worth investing the time in memorizing, but even finding one really wonderful Volkslied made the hours I spent sightreading my way through the entire book worthwhile.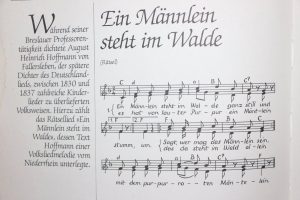 5.2.20
I went out on Saturday, May 2, taking the subway for the first time in nearly two months; fortunately, the train car on the #7 train I took was almost empty, with just three other people in it and those three far away from me; when I posted the photo on Facebook, it attracted comment.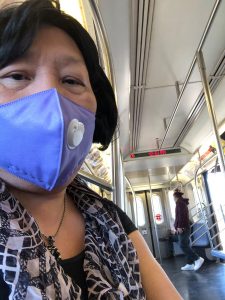 I also took the bus that Saturday for the first time for nearly two months, riding west on Northern Boulevard for several blocks and posted this photo on Facebook, which also attracted comment.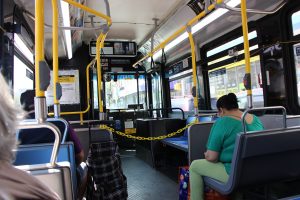 No doubt the interest in the photo focused on the way in which the front of the bus was chained off from passengers in order to protect the bus driver from contact with passengers who might have the Corona virus and the fact that that made payment impossible and therefore made the ride free.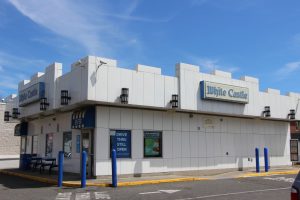 I got off near a White Castle on Northern Boulevard and while I rarely eat factory farmed beef or chicken, I was tempted by a three sliders for $3 deal; in the end, those sliders were a perfect snack when I got home.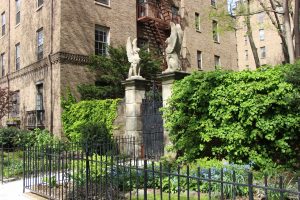 But before going home, I walked through the historic district and to Travers Park and sat for half an hour on a park bench studying one of the Grimmsmärchen.
The walk I took on Saturday ended up being the longest walk I'd taken since canvassing for Bernie Sanders in Iowa; I came home exhausted but feeling good about having walked 3.8 miles and having taken 9,666 steps, according to the app on my iPhone.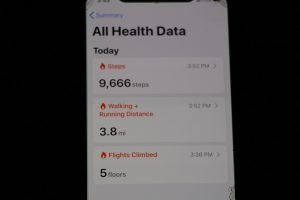 5.3.20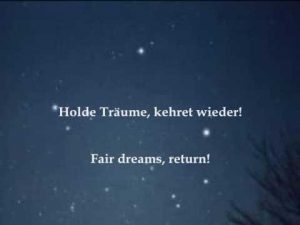 I awoke from a dream this morning in which I was singing, "Holde Träume, kehret wieder," the closing line from "Nacht und Träume," my favorite song of Franz Schubert; that was followed by Jerry Seinfeld (of all people) singing "Des muntern Fischleins Bade im klaren Bächlein zu" from "Die Forelle," one of Schubert's most popular songs and one whose melody he used as the theme for his 'Trout Quintet.' I may have been dreaming of singing "Nacht und Träume" because I didn't get the chance to sing it yesterday, as I spent the afternoon walking 3.8 miles around the borough; and I channel-flipped through just a few seconds of "Seinfeld" on TV last night before going to bed. There is of course some irony in singing "Holde Träume, kehret wieder" in a dream~!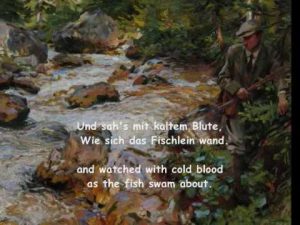 I got shocking news about the death of my former lover and old friend David in an e-mail message from a mutual friend; his death was not directly related to the Corona virus pandemic, but it did further isolate him and make his sedentary lifestyle even more dangerous for his health.
5.4.20
I had a long conversation about the death of my friend David with a mutual friend, which was simultaneously dispiriting and enlightening.
5.5.20
I woke up from a dream on Tuesday morning in which I was "au Lycée Louis le Grand" in Paris & said so (in French); it was just one more in a long series of dreams in foreign languages that I'd been having for at least a few years…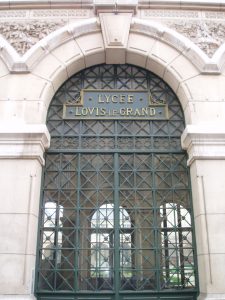 My friend Charlie continued an ongoing argument with me over Gov. Andrew Cuomo's responsibility for the spread of the Corona virus pandemic in New York, which Charles Duhigg has amply documented ("Seattle's Leaders Let Scientists Take the Lead. New York's Did Not," Charles Duhigg, the New Yorker, 26 April 2020); it seemed absolutely clear from Duhigg's account and others that Cuomo's indifference and inaction made him responsible for the deaths of many more than 20,000 New Yorkers across the state.
5.6.20
I woke up from a dream this morning in which I said, "'gallina' means 'hen' in Italian…"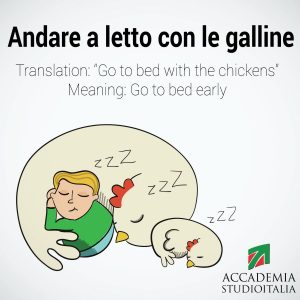 5.7.20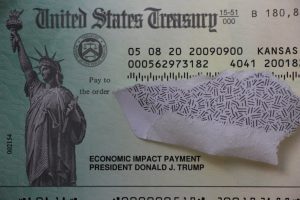 I got my stimulus check in the mail and deposited it in the bank; the check had Donald Trump's name on it, but if he thought that would make me feel more favorably of him he was sorely mistaken and if he thought it would make me inclined to vote for him in November, he's delusional…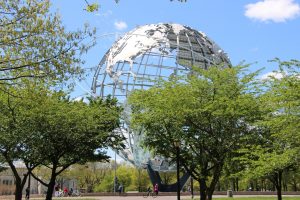 I took the #7 train to Flushing Meadows/Corona Park on Thursday; it's the largest park in Queens and I hadn't been there in ages, so I thought I'd take advantage of the glorious sunny weather and walk around the park. 
I took the #7 train back to Jackson Heights from the 111th St. station and bought food at the Downtown Market health food store on 37th Ave.; I only had to wait a few minutes to get in and the Latino bulk guy there was as delighted to see me as I was to see him.
When I got home, I saw that I had walked 4.8 miles, more than on any day since January and February, when I was canvassing for Bernie Sanders in Iowa. 
5.8.20
5.16.20
Blake Denson, Denis Vélez, Jana McIntyre, Jonah Hoskins, Alexandria Shiner, Gabrielle Beteag, Chastiti Lashay, Lindsay Kate Brown & Xiaomeng Zhang were all good, though I was underwhelmed by most of the choices of arias they made.
5.17.20
I was the guest speaker at the Unitarian Church of Staten Island, delivering my 'homily' via Zoom, as the Sunday morning service was on-line as were all church services in May; it was a wonderful opportunity to talk about transgender identity and community with fellow UUs.
Afterwards, I took the subway into Manhattan for the first time in over two months; fortunately, the train car I was in on the E line was not at all crowded and I was able to maintain 'social distancing' quite easily; in fact, the Lexington Ave./53rd St. station was almost empty.
I knew before I set out that the Norsk Sjømannskirke in Manhattan would be closed; this year's celebration of Norwegian independence day was entirely on-line because of the Corona virus pandemic; but I decided to do a solo celebration of Syttende Mai, taking a 'selfie' in front of the Seaman's church on E. 52nd St.
Afterwards, I got back on an E train to return to Queens, transferred to a #7 train at Court Square and took that train to Flushing Meadows/Corona Park, where I had a very nice walk in the summery sunny weather; while there were a lot of people in the park, it's such a large park that it was very easy to keep a significant distance from others there.
I then took two different #7 trains back to Jackson Heights; the train cars I was in were almost empty with just two or three people in each; I stopped off at the health food store in the neighborhood, where the usual bulk guy seemed as delighted to see me as I was to see him.
5.18.20
I had a long chat with my friend Rafael, who told me that his ex Omar Feliciano (a.k.a., Franka Polari) had recently died; he was just 42. I met Omar when he came to New York some years ago; I was executive director of Queens Pride House and invited him to meet me there; despite some initial confusion, we were able to connect and we went out for lunch together at the Tibetan Yak.
In the late afternoon and evening, I watched "Sybil" on the Movies channel. I'd first seen the made-for-TV film when it aired back in 1976 and was impressed by it the second time around; Sally Field certainly deserved the Emmy she won for it and Joanne Woodward was also superb.
5.19.20
I participated in a meeting of Korea Peace Now via Zoom; we discussed how to get members of Congress to co-sponsor legislation in Congress and I suggested that we approach primary challengers as a way to try to get incumbents to sponsor the bill. One nice surprise was seeing Sally Jones in the meeting; she's a member of the Unitarian Church of Staten Island and participated in the service on Sunday that I spoke at (via Google).
5.21.20
I suffered a serious case of diarrhea after having lunch; was it something I ate…? I made mashed potatoes with tiny little organic potatoes and oat milk, so it's hard to figure out what would have sickened me; I even cut the 'eyes' out of some of the potatoes; one was oddly shaped, but there was no odor from it; and the oat milk tasted fine to me; it had separated, but I just shook it up to blend it. Fortunately, I got a good night's sleep and woke up feeling better.
On a happier note, Albrecht Dürer and Henri Rousseau were both born on May 21, giving me the opportunity to post works by both of them on Facebook and Twitter.
'Le Douanier' Rousseau was born in 1844 and painted "Le Rêve" in the year of his death (1910). "The Dream" was his last work of art & his ultimate masterpiece and captured the magic and mystery of the dream world.
Throwback Thursday gave me the opportunity to post a photo of me with Edie Windsor from the Transgender Legal Defense & Education Fund (TLDEF) benefit (5.19.14).
The coincidence of Throwback Thursday with Philip II's birthday gave me the opportunity to post photos from the trip to El Escorial that I made with Kevin Edmonds (7.2.17).
5.22.20
Joe Biden made headline news with his racist and frankly bizarre comment in an interview with Charlamagne The God "You ain't black~!"
5.27.20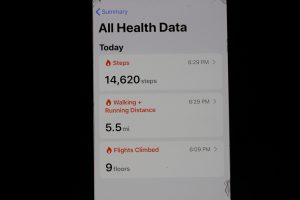 I walked 5.5 miles on Wednesday, the longest walk I'd taken all year since canvassing for Bernie Sanders in Iowa in January and February. I reached the Meadow Lake in Flushing Meadows/Corona Park for the first time and enjoyed the cool breeze off the lake.
before making my way back to the Mets Stadium/Willets Point #7 train station and returning to Jackson Heights to shop at the Downtown Market health food store, where I was greeted with a smile by the Latino bulk guy who seemed as delighted to see me as I was to see him.
5.28.20
This 'Throwback Thursday' coincided 
I facilitated
5.29.20
5.30.20
Twitter unsuspended my original account after nearly 3 months, informing me, "we have systems that find and remove multiple automated spam accounts in bulk, and yours was flagged as spam by mistake"; but I'm still wondering why it took them so long to get back to me after I filled out a inquiry form; in any case, I posted @paulinepark for the first time since Feb. 18 to an account with 1,832 followers instead of just 32 followers (@levadia1).
I watched a marathon of "Downton Abbey" episodes from the first and second season on WLIW 21 (PBS on Long Island), which reminded me again what an extraordinary series it was; the oddly most relevant moment was when Lady Violet (played brilliantly by Dame Maggie Smith) asked, "What is a weekend?" In the midst of the Corona virus pandemic in which many are no longer working five-day work weeks, the traditional weekend is disappearing for quite a lot of people…
I was delighted to see a large phalanx of protestors from my window around 4:30 p.m. as they made their way up my street; some of them may have been Democratic Socialists of America from the Queens DSA.
6.1.30
6.2.30
6.3.20
ABC broadcast "Up" and I was happy to see it, as I didn't see the Pixar film when it was first released in 2009; it's actually a rather uplifting movie about age, aging and ageism as well as adventure late in life.
I also watched the end of "Key Largo" with Humphrey Bogart, Lauren Bacall and Edward G. Robinson.
6.4.20
I wrapped up plastic face shields for two different friends and went to the post office in Jackson Heights to mail them. After leaving the post office, I walked through the neighborhood, ending up on 34th Ave., part of which is now closed off to traffic to create a pedestrian zone, I was surprised and delighted  
6.5.20
I
I was
6.9.20
6.10.20
6.13.20
I got on the #7 train intending to go out to the Queens shoreline of the East River and passed through Queensborough Plaza.
But I spontaneously decided to take the train all the way to Times Square, which I discovered was barricaded off and guarded by the NYPD.
I passed through Grand Central
I got home in time to watch "The Third Man" on 13 (PBS).
6.14.20
At my class reunion back in 2013, I was struck by how many of my classmates stayed in the Milwaukee area; even if some moved out to the suburbs, most remained in southeastern Wisconsin; I was one of the few who moved far away; among those I spoke with at the reunion, only Dan Kaiser moved farther away (to California).
I also watched the first episode of the ITV series (new to PBS), "Beecham House," of which Independent critic Ed Cummings wrote, "You don't often see writing & acting this clunky, even on ITV. It's all tell & no show"; director Gurinder Chadha certainly leaves no cliché unturned; it's apparently meant to be a kind of "Downton Abbey" set in India at the dawn of the British Raj, with Lesley Nicol (Mrs. Patmore) playing John Beecham's domineering mother, come from India to see what her son is up to and ensure what she considers a proper marriage for him; but what "Beecham" lacks is Downton's superb writing, acting and direction; but Tom Bateman sure is a hunky helping of shepherd's pie.
6.15.20
While there is still much work to be done, this is a victory to be savored. Some queer folk rushed down to the Stonewall Inn to celebrate and I watched the wonderful Cecilia Gentili and Cathy Marino Thomas and the odious Christine Quinn interviewed on the local news standing in front of the Stonewall.
6.17.20
I took an early nap, woke up and sautéed Indonesian tempeh for lunch while watching an old rerun of "Bewitched" from early in the series. I left home around 5 p.m., took a walk through Jackson Heights and ended up at the health food store in the neighborhood, where I had a nice chat with the Latino bulk guy. I waddled home with $168 worth of food.
When I got home, I watched the finale of "Downton Abbey season 5 on PBS yet again and enjoyed it as much as the first time. Lady Violet's adjudication of the rivalry between Denker & Spratt is played brilliantly by Dame Maggie Smith, who declares with finality:
I didn't see "Toy Story 3" when it first came out in 2010 so I was happy to catch it on ABC and amazingly enough, it's as good as its two predecessors — a rare feat for any movie sequel, let alone the sequel to a sequel — the secret is it has a lot to interest adults as well as kids; the dialogue is snappy, the animation is superb & the plot & is unusually well crafted; I think the other secret of its success is that Pixar (whether consciously or not) uses the structure of a fairy tale; I have to wonder what Max Lüthi would think of it…
Christoph Willibald Gluck was Marie-Antoinette's favorite composer, though he's far from mine; listening to his operas is like riding a 10-speed bicycle & shifting gears every few seconds while going downhill; in any case, I watched a 2011 production of his opera "Iphigénie en Tauride" by Stephen Wadsworth streaming on the Met's website with mezzo-soprano Susan Graham & tenor Plácido Domingo, who thankfully has been kicked out of the Met and LA Opera over his long record of sexual misconduct; even by 2011, Domingo's voice was thinning and he's anything but impressive as Orestes in this production; but Susan Graham is commanding as Iphigenia & at the very least, "Iphigénie en Tauride" is an interesting exercise in neo-classicism in opera.
6.28.20
I went to the dentist for the first time in months; my dentist occasionally comes into his Queens office on Sunday; he's 
6.30.20
I was
7.2.20
7.7.20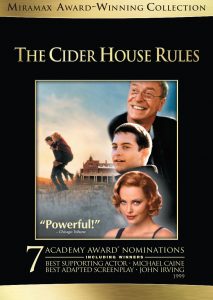 In Germany, Lasse Hallström's 1999 film was apparently released with the title "Gottes Werk und Teufels Beitrag," which literally means, 'God's work and the Devil's Contribution,' which is apt enough given the incest and abortion storylines. Charlize Theron was charming and Toby Maguire was so boyishly cute and winning in the central role of Homer Wells.
I watched "Madama Butterfly" on the Met's website; I'd gone to see Anthony Minghella's production of the Puccini opera in a movie theater some years ago and it holds up well, even if I'm still rather ambivalent about the use of a marionette for Cio-Cio San's son.
Hui He (Cio-Cio San), Elizabeth DeShong (Suzuki), Paulo Szot (Sharpless) and Bruce Sledge (Pinkerton) are all pretty sturdy in this production even if none of them set my hair on fire; but I was delighted to see an Asian woman sing the lead role, even if she is Chinese rather than Japanese.
Of course there's a whole critique of the Orientalist fantasy that is both important & necessary; but "Butterfly" remains one of the greatest works of music drama ever written & the first act love duet is the greatest in all opera, so I now enjoy the opera, having fully absorbed the critiques of it.
7.12.20
I had a nice long phone conversation with Jean in the early afternoon; we talked about dogs and family history;  she then had to rush out to get the dog they were fostering ready for her new family.
From 8-9:30 p.m., I participated in the KQT Grassroots Hxstory Workshop with over 30 other queer Korean Americans. I spent half an hour in a conversation with two other participants about the era before the 1990s John and Young appreciated my reflections on queer API organizing in the 1980s and early 1990s.
Then I watched "Beecham House" on PBS; this episode was full of drama, including John Beecham's imprisonment in the emperor's jail on trumped up charges of theft and treason.
7.22.20
I went out for the first time all week and stocked up on bulk with the help of the friendly Latino bulk guy at the health food store in the neighborhood.
I walked 2.2 miles on Wednesday, half of it in the pouring rain carrying probably a good twenty pounds of food~!
I didn't take this shot, though I did get caught in the thunderstorm on my way home; I wasn't bothered by the rain, it was the lightning that was freaking me out~! "Tuoni, lampi e procelle non v'oltraggino mai la cara pace…"
I
7.25.20
I watched "All the King's Men" on PBS in the evening. I'd never seen the 1949 film by Robert Rossen; it's based on the novel by the same name by Robert Penn Warren, which in turn was based on the life and times of Huey Long, the demagogue who became governor of Louisiana.
I found it mildly compelling; what I didn't know is that Rossen was forced to name names before the House Committee on Un-American Activities in order to resume his career as a film director and producer.
7.27.20
Daniel Hoan was arguably the most impressive of the three and stood up to the Ku Klux Klan when they tried to march in Milwaukee in 1920; while Democrats and Republicans did nothing, the socialist mayor drove the KKK out of town.
7.28.20
I posted on Facebook about Jacqueline Bouvier Kennedy Onassis on the occasion of her birthday, writing that was she a beautiful First Lady and completely revamped the White House but that Eleanor Roosevelt was by far the greats and that Betty Ford was the greatest in my lifetime; as I said, Jackie O had great style, but she just wasn't that interesting and her marriage to Aristotle Onassis was a huge disappointment to those who thought she was, not to mention breaking la Divina's heart…
To which my LGBT activist friend Jamie Grant replied, "but she just wasn't that interesting. preach, Pauline! you always say the thing that can't be said."
7.29.20
WLIW 21 World aired "United States of Conspiracy"; the Frontline documentary examines Alex Jones & his relationship with Roger Stone & Donald Trump in pushing one conspiracy theory after another to advance their right-wing agenda.
I also watched the American Experience documentary on Bill Clinton on PBS, which I thought was overly generous to him; watching it reminded me of what a disaster his presidency was.
7.30.20
I watched the funeral of John Lewis in Atlanta, which was broadcast live on ABC, NBC, CBS, Pix11 and Fox5NY.
7.2.20
I watched "The Sign of Four" on CUNY TV in the afternoon.
I'd seen the version with Peter Cushing and Nigel Stock before and it holds up, though it can't hold a candle to the Granada TV version with Jeremy Brett; but it was interesting to not that it was in this murder mystery that Sherlock Holmes tells Dr. John Watson, "When you have eliminated the impossible, whatever remains, however improbable, must be the truth…" 
Before going to bed, I watched "Louis XI: Le Pouvoir Fracassé," a 2010 film directed by Henri Helman with Jacques Perrin as 'l'Araignée and Florence Pernel, Gaëlle Bona, Jean-Pierre Malo and Bruno DeBrandt as the cast of characters surrounding the Universal Spider.
8.4.20
I'm not sure how much I got done this Tuesday except for an exceptionally good piano practice session… 
I really thought that Schubert's Impromptu in G♭, D. 899 (Op. 90) No. 3 was beyond me, but I sat down at the piano earlier today & tackled it; this is one of Schubert's most divine utterances and simply to be able to play it is an extraordinary experience and confirms the wisdom of my buying my piano over a decade ago…
The day ended with the wonderful news that the progressive African American woman Cori Bush had defeated 10-term incumbent in Missouri's 1st House district despite Zionist Rep. Lacy Clay having the full support of the Zionist machine and trying to use Cori Bush's association with Linda Sarsour against her in a truly disgusting display of Islamophobia.
Like Alexandria Ocasio-Cortez the 14th New York House district in 2018 and Jamaal Bowman in the 16th in June 2020, Cori Bush was supported by the Justice Democrats.
8.6.20
I posted on Facebook about the scandal engulfing Ellen DeGeneres and got into a bit of an argument with a friend about it.
I walked 2.1 miles and took 5,607 steps.
I posted on Facebook and Twitter about the anniversary of the bombing of Hiroshima in 1945, writing, "Harry Truman committed the worst single war crime in 20th c. history when he ordered the bombing of hiroshima on this day in 1945; it wasn't to end World War II but to send a signal to Stalin but it backfired, provoking him to build the Soviet bomb…"
In response to my Facebook post, my friend Hugh English commented, "Pauline Park, thank you for your generous heart and fierce commitment to justice and humane life."
8.7.20
I found this beautiful pair of earrings in my mailbox on Thursday.
I posted about the earrings on Facebook on Friday; my friend Margaret made them by hand and the photo of them impressed all those who saw it on my Facebook page.
8.8.20
I'd never seen "The Queen," so I was delighted to have the chance to see the movie when it came on cable TV.
Not only does Helen Mirren look amazingly like the queen, she actually sounds like her; but this is no impression; Helen Mirren deserved an Academy Award for this brilliant performance, which is quietly impressive and even moving; I say that as someone who would be happy to see the British monarchy abolished entirely~! Michael Sheen is not only adorably cute but really quite impressive as Tony Blair and it's actually the newly elected prime minister who is the hero of the story, moving the stodgy old queen to put on a state funeral for the Princess of Wales and give a televised address expressing her love for Diana. The most politically telling moment in the movie was when the queen warns the prime minister that the public could and would turn on him suddenly, which is actually what happened to Tony Blair, though the film couldn't really be called 'prescient' in that the screenplay was written after the initiation of the Iraq War and Blair's fall from public grace into disgrace. The most beautiful moment is when the queen sees the 14-point buck on her estate near Balmoral.
I celebrated International Cat Day by posting cat memes and a happy ending news story about a cat.
Ironic, given that I'm actually a dog person.
I'm not wild about the 'O' word, but I'm reading Annemarie Schimmel's book about cats in the Middle East. "Die orientalische Katze" delves into their role in & the ancient Near East & how they were perceived by Islamic mystics; there are a number of amusing stories in the book, which was in perfect condition when I bought it for a dollar second hand several years ago; I'm finally reading it now, fully confirming the wisdom of my decision to buy it even if it took me quite a while to get to it…
8.9.20
I spent two-and-a-half hours participating in a 'pedagogical' workshop on "Teaching Gender & Sexual Justice in Arab & Muslim Communities via Zoom as part of the American Studies Association's annual meeting; the workshop was organized by Dr. Rabab Abdulhadi of San Francisco State University.
I gave a brief presentation on the pinkwashing of the illegal Israeli occupation of Palestine, squeezed into 10 mintues, and I was delighted to be able to share the virtual stage with Rabab, Huma Dar, Mahasen Nasser Eldin, Ahlam Muhtaseb, Vida Samiian, Simona Sharoni and Margo Okezawa Rey.
The evening ended with a bang as I watched "Oracle," the first episode in the new season of "Endeavour," which opens with Morse attending a performance at La Fenice in Venice, the most beautiful opera house in the world; it was a brief reminder of the opportunity I had to attend a performance of "Madama Butterfly" there way back in October 1981.
8.10.20
I've started reading "The Scramble for Africa: The White Man's Conquest of the Dark Continent from 1876 to 1912" by Thomas Pakenham.
I had no idea until I did a web search that Pakenham is in fact the 8th Earl of Longford, the son of royal biographer Elizabeth Longford and the brother of royal biographer Antonia Fraser.
8.11.20
I posted on Facebook, Twitter and Pinterest about Franz II (Francis II), the last Holy Roman Emperor, who on this day in 1806 dropped the title 'römisch-deutscher Kaiser,' which he'd held from 1792, in favor of 'Kaiser von Österreich' (1804-34), becoming the first emperor of Austria. Napoleon had abolished the Holy Roman Empire, making the title 'Holy Roman Emperor' even more meaningless & irrelevant than before; nonetheless, the empire had lasted a thousand years since Charlemagne had founded it & had himself crowned the first Holy Roman Emperor by the Pope in Rome on Christmas Day in the year 800…
I spent two hours in the evening talking with Aiyoung Choi about Korea Peace Now and how to elicit co-sponsorships for the resolution calling on Congress to seek a permanent peace on the peninsula.
8.12.20
I posted this on Facebook today…
7.16.20
8.19.20
Wall Street Pete Buttigieg and Mike Bloomberg spoke to the Democratic National Convention on Thursday evening, expressing the Democratic Party's core values of corporate greed, commitment to the Wall Street oligarchy and loyalty to Apartheid Israel and the Zionist machine.
I have lots of friends who were waxing poetic about the DNC 2020, but they're committed Democratic partisans; it's honestly difficult for me to see how anyone who isn't already firmly committed to voting for Biden/Harris would be swayed by some canned videos on TV.
8.20.20
8.21.20
8.22.20
8.23.20
I had what I called my 'coronation' on Sunday as my dentist literally screwed in a crown; that was the least of it; it was the two fillings and then the 'scaling' afterwards that were the real trial; the whole thing turned into a marathon session of three full hours; fortunately, I have a good dentist and he likes me, so it went well. But the Corona virus pandemic has made for changes in his office: when I arrived, it was just the two of us, with no patients in the waiting room; before I could step into the operational area, my dentist had me stick a finger in an oximeter to determine my temperature, pulse and blood oxygen saturation; I passed test with all three numbers at or near the ideal, though my pulse was racing when I arrived, so my dentist tested for my pulse as I was leaving, by which time it had settled into a normal range; while blood oxygenation alone isn't the same as a negative Corona virus test, an ideal number such as I scored is a strong indication that my breathing is normal.
I made a joke as my dentist was flossing my teeth yesterday, saying that I floss so often I should change my name to Floßhilde; he's completely unfamiliar with opera, so he didn't get my reference to the Rhine maiden from Richard Wagner's "Der Ring des Nibelungen" cycle; the mention of the Rheintöchter prompted a brief conversation about Wagner's anti-Semitism, Nazism and opera.
After all of the drilling and filling, we had a conversation about the upcoming presidential election and I tried my best to assure my dentist that we would have a new president in the White House by the time I saw him again.
I left my dentist's office and walked from Kew Gardens into Forest Hills and then caught a bus down Queens Boulevard to Broadway in Elmhurst. I walked to my doctor's office to discover that he is in fact seeing patients again, though only by appointment. I then walked home; by the time I got home, I'd walked 4.3 in the heat and humidity and was exhausted. I took a nap, got up, made conchiglie rigate ai funghi and watched the season seven finale of "Endeavour" on 13 (PBS in NYC), which was brilliant; the ending was self-consciously operatic. I then watched an episode of the new "Tennyson" series that also ended with a bang.
8.24.20
I watched some of the Republican national convention, which was full of absurd declarations about Joe Biden being a radical leftist socialist.
Kimberly Guilfoyle's bizarrely amusing performance was so over the top that it inspired a raft of memes on Twitter and comparisons with Disney comparisons.
The
8.25.20
8.26.20
I watched a bit of the Republican national convention, including the tail end of Kellyanne Conway's speech, which was a crashing bore.
Mike Pence's was no more interesting.
8.27.20
I facilitated the meeting of the Queens Pride House transgender support group, again meeting remotely; it was a good meeting 
8.28.20
I watched "Ludwig II," the 2012 film directed by Peter Sehr & Marie Noelle with Sabin Tambrea (& then Sebastian Schipper) as Bavaria's 'Mad King Ludwig.'
There's only one gay kiss in the movie & this is it, so this poster is a bit misleading; in any case, this is an important bit of LGBT history as well as musical history~!
8.30.20
I got a call from Greg and was delighted to spend nearly an hour talking on the phone; he played two Gilbert & Sullivan songs on the flute for me and I sang one G&S song for him, accompanying myself on the piano; I also sang "Mondnacht" for him, accompanying myself on the piano once again; he wasn't familiar with the Schumann song and said he wasn't very familiar with Schumann Lieder at all, though he loves Schubert Lieder. 
I was shocked and saddened to hear of Chadwick Boseman's death from cancer.
I had never seen any of the movies he'd starred in so I was delighted when ABC turned Sunday evening into a tribute to Chadwick. 
ABC aired "Black Panther" without commercial interruptions and then broadcast a half hour tribute to Chadwick Boseman with interviews with those who knew him.
9.1.20
I watched "Gaslight" on cable TV for the second time and was just as impressed by Charles Boyer and Ingrid Bergman as the first time around and as by Joseph Cotten and Dame May Whitty.
"Gaslight" (the play and the film adaptations) popularized the term 'gaslighting.'
I posted on my Facebook page and my Twitter feed about the gaslighting I'm subjected to by Zionists because of my criticism of Apartheid Israel and by partisan Democrats because of my criticism of Joe Biden and Kamala Harris; perhaps tellingly, neither post got a single 'like' or 'reaction' or comment.
On a happier note, U.S. Sen. Ed Markey defeated U.S. Rep. Joe Kennedy III in the Democratic Senate primary in Massachusetts by more than 12% even though the scion of the Kennedy dynasty had all the advantages, with almost unlimited cash from Wall Street, the endorsement of House Speaker Nancy Pelosi and the most famous name in American politics. Despite Joe III trying to cast himself as the herald of a new generation, younger voters went overwhelmingly for Markey after a close examination of Kennedy's record showed him to be an anti-progressive corporate shill. Alexandria Ocasio-Cortez, Bernie Sanders and the Sunshine Movement all supported Markey. 
Unfortunately, openly gay progressive challenger Alex Morse lost to corrupt incumbent U.S. Rep. Richard Neal in western Massachusetts after an ugly campaign in which Neal and the Massachusetts Democratic Party conspired to smear Morse with a homophobic smear campaign.
But on a happier note, this was the birthday of Engelbert Humperdinck and I took the occasion to watch a film of the Märchenoper "Hänsel und Gretel" which is based on the Märchen "Hänsel und Gretel" of the Gebrüdern Grimm.
9.2.20
I was surprised and delighted to run into Patrick and a friend of his on 37th Ave. after doing shopping at the health food store in the neighborhood; even though Patrick and I both live in Jackson Heights, we had never run into each other on the street in the neighborhood before. 
It was also the anniversary of the Battle of Sedan, which took place over the course of three days in 1870 and led to the capture of Napoléon III and France's defeat in the Franco-Prussian War — a key turning point in the history of Germany, France and Europe…
9.5.20
Sunday was exceptionally beautiful and I decided to go for a long walk; it was really only because I went up to the Manhattan-bound platform of the 74th St./Broadway station in Jackson Heights without having intended to that I ended up taking the #7 train into Manhattan; I took an express train up to 72nd St., took a selfie with Giuseppe Verdi (well, his statue, at least) outside the station, then walked to Central Park.
I was delighted to come across someone playing Franz Schubert's "Ständchen" on the Chinese erhu; I told him I played that on the piano at home, thought his English may have been too limited to understand what I said; in any case, I was happy to leave a dollar with him.
I walked from Central Park West to Central Park East and then down to the 63rd St. subway station, taking the F back to Jackson Heights; by the time I got home, I had walked three and-a-half miles.
9.7.20
I spent well over an hour cleaning out the hand-crafted shelves between my front door and my stove and making them useful for storing food;  it was exhausting but worthwhile and in fact necessary, given the state of my kitchen.  
9.8.20
I watched a recent made-for-TV movie about Sisi, the Empress Elisabeth; and I read a good deal of Edward Crankshaw's book, "The Fall of the House of Habsburg," before going to bed. 
9.9.20
I awoke from a very deep sleep in the morning. In the afternoon, I got some good Lieder practice in sitting at the piano. I also did some more serious cleaning in the kitchen.
9.10.20
I woke up from a dream in which I asked a cute blond Scandinavian, "Er du norsk eller svensk?" I've only dreamt in Norwegian a few times, so this was a noteworthy dream event.
I heard the news of Diana Rigg's death, which reminded me of all the wonderful things I'd seen her in. Dame Diana was superb as Regan in the BBC TV film of "King Lear" with Laurence Olivier in the title role.
Dame Diana was superb in everything she did.
In the evening, I participated in a remote discussion of suicide among LGBT/queer Korean adoptees organized by Amanda Parrish of the Gide Foundation's Iban Project.
After that, I facilitated discussion in the (remote) meeting of the Queens Pride House transgender support group.
9.11.20
9.12.20
I facilitated discussion of Daniel Little's essay on "Evidence & Objectivity in the Social Sciences" at our very first NYC LGBT Philosophy Forum meeting held via Zoom; after some initial hitches & glitches, it went quite well & we'll be continuing the season with more discussions via remote…
9.14.20
I met Charlene Barker
9.16.20
9.18.20
Ruth Bader Ginsburg's death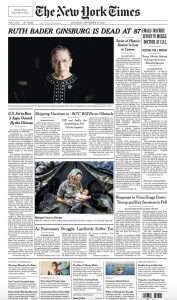 9.19.20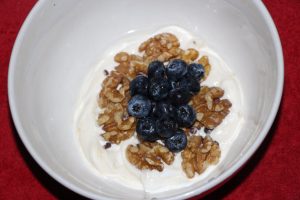 For the third day in a row, I burnt the midnight oil and beyond
9.20.20
I woke up from a dream in which someone said, "Sprach schnell," though it's puzzling because the imperative form of the German verb would be 'sprich'; however, 'sprach schnell' would be correct if preceded by a subject (ich, er, sie, es).
9.24.20
I facilitated discussion in the 'virtual' meeting of the Queens Pride House support group.
9.25.20
9.26.20
I woke up around 6:30 a.m. after ten and-a-half hours in bed and nearly nine hours of sleep.
I broke my fast with a breakfast of Icelandic skyr, organic blueberries, organic blueberries, organic walnuts & raw cacao nibs, my first meal for over 18 hours… #intermittentfasting #blåbær #Blaubeeren #blåbär #myrtilles #mirtilli #arándanos #coacăze 블루베리
9.27.20
I woke up from a dream in which I said 'mindestens' ('at least' in German) as well as at least two words in French, which I forgot as soon as I woke up…
I was surprised and delighted to see a re-broadcast of Laurent Pelly's brilliant production of "Cendrillon," which I saw at the Met a few years ago with Joyce DiDonato as Jules Massenet's Cinderella and Stephanie Blythe as the wicked stepmother.
The real revelation of this production was the Korean American coloratura soprano Kathleen Kim as La Fée, who was simply superb in the role of Cinderella's fairy godmother…
In the evening, I watched "Death in Amsterdam," the Van der Valk murder mystery set in the Netherlands.
9.29.20
I watched the first 2020 presidential debate on Tuesday and it gave me such a headache that I had to take two ibuprofen.
Joe Biden was mediocre at best but anyone would look good standing next to the raving lunatic with the orange complexion and the polls following the debate all showed that Donald Trump's performance didn't help him at all and probably hurt him.
9.30.20
I've had two copies of the piano-vocal score to "Die Fledermaus" now for several years but while I'd played through a few of the arias, I finally decided to start working on a a few of them, above all, the celebrated czardas, which in the piano-vocal score is actually quite pianistic.
I read through some of the spoken dialogue in the Strauss opera as well as in "Der Freischütz," the masterpiece of Carl Maria von Weber; the former spoke to my current fascination with the Austro-Hungarian empire of Franz Josef and the latter to my ongoing fascination with the 'Deutschtümlichkeit of fairy tale literature such as the of the Märchen of the Gebrüder Grimm.
10.1.30
On Thursday, I went out for the first time since the previous Monday. I went to the office to see if I had any mail; I was surprised to find I had almost none, but I was delighted to find a postcard from Morten Sortodden. I also got my first hug in eight months, this one from my colleague and friend Daniel.
10.3.20
10.4.20
I stayed in and watched the Sunday morning shows, which were all about  Donald Trump's Corona virus hospitalization, the presidential debate and the latest polls.
I got some good piano practice in and then took a nap. When I woke up, I curried some organic portobello mushrooms for dinner with buckwheat pasta and organic broccoli.
I watched "Forgotten Lady" for the second time on cable TV, a "Columbo" episode from 1975 with Janet Leigh as the guest star (9.14.75); even on a second viewing, it really held up.
I'm a huge fan of Imelda Staunton and Francesca Annis but I'd never seen them together, so I watched the first episode of "Flesh & Blood" on PBS and it was quite good.
Considerably less good was the first episode of "Cobra," a thriller that was just too sci-fi/disaster-ish for my taste; the scenes of London were the only thing that I found really very interesting.
10.6.20
10.7.20
I woke up from a dream this morning in which a working class Austrian in Vienna in 1914 declared, "We working people are the elves of the empire…" Dreaming about the Austro-Hungarian empire hardly came as a surprise to me upon waking, as I'm finishing Edward Crankshaw's fascinating history, "The Fall of the House of Habsburg."
I began a new writing project, but as usual, was interrupted by a hundred different distractions.
I had raw wild Alaska salmon on gluten-free crackers for dinner along with steamed organic broccoli and blanched organic kale, followed by Irish cheese and an apple.
I watched the one and only vice-presidential debate, which got heated at points but was so relatively civil in comparison with the mad brawl of the first presidential debate that it seemed almost like a real debate, even if both Kamala Harris and Mike Pence both spent most of their time avoiding pointed questions from the moderator, Susan Page. The hilarious hit of the evening was the fly that landed on Pence's head and perched there for several minutes, which launched a raft of memes on Twitter.
10.8.20
I woke up this morning from a long dream about the church of my childhood, which in the dream had basically become a queer church with a service that seemed more like a production of "Rent" than anything from my time as a member of the congregation. I just discovered that Chapel of the Cross actually has a Facebook page, but there's not much on it; according to 2019 LCMS figures, the congregation has a 'baptized membership' of 151, a 'confirmed membership' of 141 & an average weekly attendance of 78, so it's still going, though I'd hardly say it's going strong; the church has its own website, but the link is broken, which seems oddly symbolic of something…
I studied the organ for several years in my youth; I found a recent photo on-line of the Chapel of the Cross organ which I spent many hours practicing on; while I haven't returned to the instrument, studying it was an important part of my youth…
10.11.20
I participated in the Philosophy Forum meeting via Zoom as we discussed Alan Watts.
Afterwards, I got together with my friend Carole in Manhattan and had my first dinner in a restaurant in eight months.
I was shocked to discover that Royal Siam had closed for good; I'd 'discovered' the restaurant and introduced Philosophy Forum members to it and it had become our regular haunt, where we'd dined countless times after meetings and had had so many discussions of politics and the arts and everything else; the irony is that the very first and only reservation I made was for March and had to cancel it because we had to cancel our March meeting as Muhlenberg Library closed because of the Corona virus pandemic.
After seeing that Royal Siam was shuttered, Carole and I decided to walk over to 9th Ave., but several of the restaurants on 9th Ave. had only limited outdoor seating and were booked in advance and I wasn't comfortable with indoor dining, so we proceeded south on the street, settling on Pastai, where we sat in a tent outside the restaurant and had a wonderful dinner, my first in a restaurant since February.
Afterwards, I walked Carole to 7th Ave. and then proceeded to Times Square, where I witnessed a rather exhibitionist skinny middle aged man in a thong displaying his limbs for the crowd. I then picked up a few items at Walgreen's and headed toward the subway across the street, witnessing an awful display of noisy machismo by some bikers. 
I shopped at the Foodtown on 37th Ave. for the first time since March; the previous experience had been unpleasantly crowded and tense, but there were only three or four other customers in the store this time around and I used the self-checkout.
10.12.20
I had a long conversation with a friend which included at least one significant revelation.
10.13.20
I watched the Senate judiciary committee hearing in the morning, but it was boringly predictable how the Democrats pressed Amy Coney Barrett on Roe v. Wade, LGBT rights and the Affordable Care Act with Donald Trump's Supreme Court nominee while she invoked the 'Ginsburg Rule' to evade every question she was asked. 
I watched an episode of a 2015 ZDF drama series on PBS (entitled "Line of Separation" for broadcast on English-speaking TV) about retribution in the fictional German town of Tannbach from 1945 to 1961; it seemed to be nothing but an excuse for fairly meaningless violence and was only worthwhile for the practice it gave my German comprehension…
ABC aired "Coco," the 2017 Disney Pixar film.
10.15.20
Thursday was a halcyon day, so I decided to go into Manhattan and get a long walk in.
I checked my mail in the office and then strolled through Madison Square Park, bought a chocolate milk shake and enjoyed the exceptionally beautiful sunny day.
I bought a piece of broccoli cheese quiche 
I walked down Broadway to the Strand and bought several books there; it was my first time there since before the pandemic.
10.17.20
In the afternoon, I watched "The Hours" on TV; the 2002 film directed by Stephen Daldry has masterful performances by Nicole Kidman as Virginia Woolf, Julianne Moore as a 1950s housewife and Meryl Streep as a contemporary lesbian; it was a depressing film about depression, but the end was compelling, in particular because of the revelation Julianne Moore's character makes about her escape from a live of stifling suburban conformity.
In the evening, "The Strange Love of Martha Ivers" came on CUNY TV. I'd seen this film noir three times before but still found it compelling because of Barbara Stanwyck, Kirk Douglas and Van Heflin; Fred MacKaye's 1946 film is a kind of a fable, a dark fairytale that ends with a strange sort of justice…
10.18.20
10.19.20
I watched "The Neighbor" and I have to say I found Jo Strømgren's choreography contrived and at times just plain silly, despite the magnificent pianism of Leif Ove Andsnes; but I found the piece intriguing because I play the piano at home and often wonder what my neighbors think; two of them (from different apartments) have expressed their appreciation for my piano playing, which they said was 'beautiful'; but I doubt any of my neighbors have danced to it~!
"Tannhäuser und der Sängerkrieg auf Wartburg" premiered in Dresden on this day in 1845, so I watched a bit of a Bayreuth production on YouTube.
I watched a fascinating documentary about Matt Furie's cartoon character Pepe the Frog and how he was hijacked by far right extremists; "Feels Good Man" was worth the investment of an hour and-a-half of my time.
I was able to end the day with one practical accomplishment, deleting 1,000 messages from my e-mail in-box and bringing it down from 68% to 45% of capacity, with 3,000 left to get rid of.
10.20.20
NY1 reported on two polls that found 
10.21.20
I sautéed Indonesian tempeh in Korean gochujang sauce for dinner. 
I also (re)read and inwardly digested "The Seven Inner Chapters" of Zhuangzi.
10.22.20
I facilitated discussion via Jibbly (a customized Zoom) of the Queens Pride House transgender support group meeting; it was a really worthwhile discussion with core group members.
Then I tuned into the second and final presidential debate. I thought Donald Trump was marginally better but only in comparison with his dismal performance in the first debate; Joe Biden was also better than in the first debate, but once again, only in comparison with a mediocre performance in the first debate. I seriously doubt if the few undecided voters will be swayed by this debate in any case… 
10.23.20
I woke up from a dream this morning in which Margaret Thatcher was visiting Buckingham Palace for her weekly audience with the queen; it's been widely rumored that QEII found the Iron Lady insufferable & liked her the least of all her prime ministers, which of course the queen herself would never admit publicly but is easy to imagine, as Maggie was always trying to 'queen' it over anyone & I'm sure the queen would not be amused by the PM's attempt to 'queen' it over her~!
I participated in the meeting of the NJ/NY Korea Peace Now regional group via Zoom on which I mentioned my upcoming birthday party via Zoom and ended with my discussing the politics of Korean adoption, including the adoption of mixed race adoptees.
10.24.20
I posted about BD Wong's birthday; the openly gay Asian American actor was born in 1960.
In Tolkien time, Frodo awoke in a bed in the house of Elrond in Rivendell at 10 a.m. on this day, with Gandalf sitting at his bedside…
10.25.20
I had a conference call via Zoom with John and Taehoon to plan my birthday party to take place by Zoom; such is life in the plague year…
In the evening, I watched "The Trouble With Maggie Cole" on 13, with Dawn French starring in this odd but amusing dramedy. The conclusion of the series "Blood & Flesh" featured star turns by Francesca Annis and Imelda Staunton, two of my favorite British actresses.
Is this supposed to be 'edgy'…? I find it tired and borderline offensive and transphobic.
Fortunately, the singing in this production is fairly good, which saves it from the stupidity of the staging, which is an example of the worst pretensions and excesses of 'Regieoper' and 'Regietheater.'
10.27.20
10.28.20
11.1.20
I watched John Neumeier's production of "Orphée et Eurydice" for Lyric Opera of Chicago's 2017-18 season on PBS now but it "simply does not live up to the hype, hope, and expectation it has generated since being announced earlier this year," Barnaby Hughes wrote in his review (10.2.17).
I agree that "Neumeier ruins this timeless tale by setting it in the present day" & that the production is flawed & incoherent, but let's admit that Christoph Willibald Gluck's Orpheus opera is also profoundly flawed, despite its flashes of genius; listening to or watching it is like riding a 10-speed bike & shifting gears every other minute; after awhile, it becomes tiresome, despite some wonderful moments such as Orphée's aria, "Che farò senza Euridice?" Ironic that the neoclassicism of "Orphée" gave way to the classicism of Mozart, who solved some fundamental problems of structure that Gluck ultimately couldn't…
11.3.20
PBS aired "The Queen & the Coup" about the coup d'état hatched by Clement Attlee and carried out by Winston Churchill and Anthony Eden with the collaboration of the CIA and the Eisenhower administration against Mohammed Mossadegh, the democratically elected prime minister of Iran.
I watched
11.4.20
I woke up to discover that the electoral college map was moving decisively in Joe Biden's favor.
By Wednesday evening, the Associated Press had called both Wisconsin and Michigan for Biden, meaning that he would reach 270 electoral votes if he could secure Nevada and Arizona and wouldn't need Pennsylvania, North Carolina or Georgia.
11.7.20
Hwangap 환갑 (11.7.20)
11.11.20
11.16.20
11.19.20
I participated in the meeting by Zoom of the Korea Peace Now NY/NJ chapter.
I facilitated discussion of the prospects for Resolution 152 in the new Congress, offering my analysis of the situation as I saw it.
11.21.20
I was invited to participate in a celebration of the life of Quentin Crisp via Zoom.
I joined Kristen Lovell, Bobbie Hondo, Nicholas Gorham and Fran Cisco in reading passages from Quentin's writings via Zoom, the event organized and facilitated by Sur Rodney Sur as a benefit for the Gene Frankel Theatre.
Afterwards, I watched "Pleasantville" on 13 (PBS in New York City).
I also caught the end of "The Lady Vanishes," the Alfred Hitchcock classic, on CUNY TV; I'd seen the 1938 film a few times before but still found it compelling.
And then "Carol" on 13.
11.26.20
I curried organic chick peas & garlic for dinner tonight & steamed organic broccolini, spinach, Chinese black rice & wild rice; it's the least Thanksgiving-y dinner I've ever had on Thanksgiving, but then again, this has been the least Thanksgiving-y Thanksgiving of my life; the friends I usually spend Thanksgiving with prudently decided to cancel plans to invite guests over; it was the right decision, given the Corona virus pandemic; so even though I'm sad not to be spending the holiday with them, I have to be thankful that I've (so far) been untouched by the Corona virus even as more than 30 friends have been infected with COVID-19 & two have died;
11.27.20
I watched "Fit for Murder" on PBS for the third time; this episode of "Midsomer Murders" (2.2.11) ends with Tom Barnaby musing on the fact that he's now reached the age at which his father died; the weird thing is, so have I & it's the same age as Barnaby's in this episode~! In a few years, I'll reach the age my mother died at; but it seems unlikely that I'll reach my grandmother's advanced age when she died; then again, the last ten years of her life were years of steep senescent decline, so I hope I don't have to go through that…
11.28.20
I watched "Robbie the Reindeer: Hooves of Fire" on CBS, which was mildly 
11.30.20
World AIDS Day reminded me of two boyfriends and many other friends lost to HIV/AIDS and the need to recommit to ending this scourge, which has devastated the LGBT community and communities of color in the US and around the world…
11.2.20
I posted my blog post about my Hwangap 환갑 on Facebook and tweeted it on Twitter along with one of the photos Lea Kim took of me for the event; it was gratifying to see how many 'likes' and appreciative comments it got.
11.3.20
I awoke from a dream this morning in which someone said, "Bittere Thränen weinte er in der Nacht" (He wept bitter tears in the night).
11.4.20
11.6.20
I watched Stefan Herheim's 2016 production of "Pikovaya Dama" for Dutch National Opera on PBS and his inclusion of Tchaikovsky as a character in his own opera was a perfect example of Regietheater gone wrong; it added nothing to the production and was at best a ludicrous distraction; but the performances were strong despite the pretensions of the director.
12.9.20
12.10.20
I took the #7 train to Mets/Willets Point and got in a decent walk in Flushing Meadows/Corona Park, which was beautiful in the slowly setting sun even as most of the leaves had fallen off the trees; I saw at most a dozen people in the course of my walk through the park.
I stopped off at the local health food store in Jackson Heights on my way home and then facilitated discussion in the Queens Pride House transgender support group via Zoom.
12.12.20
I led discussion of an essay on political philosophy by Raymond Geuss via Zoom; NYC LGBT Philosophy Forum members were divided on the value of the essay but we had a lively and interesting discussion of it regardless of what people thought of Geuss.
12.13.20
I got together with Stephanie and Charlotte, who picked me up in Jackson Heights; we drove to No. 5 for brunch, a vegan restaurant in Long Island City; it was only my fourth sit down restaurant meal since the pandemic hit in February and I the eggs Benedict dish I had was wonderful. 
Stephanie and Charlotte had joined my hwangap birthday party via Zoom, but this was really my first time meeting Charlotte in person. We had our own little plastic tent in the shape of a bubble to ourselves and had a great conversation over brunch; towards the end, I read a few of my poems in German to Stephanie and Charlotte and they loved the poems.
Afterwards, we drove to Socrates Sculpture Park on Vernon Boulevard; Charlotte and Stephanie noticed that my cell phone looked bent and Charlotte diagnosed it as swollen because of a battery gone bad. Since it was a Sunday, it was difficult to find a place that was open to look at it, so I just had them drop me off at the Queens Center mall in Elmhurst, though the Verizon Wireless store was closed when I arrived.
I ended up taking the subway back to Jackson Heights and shopping at the local health food store where I had a nice chat with the Latino bulk guy who hadn't been there when I went in on Thursday.
12.14.20
I took the subway in Astoria and brought my iPhone into the Verizon Wireless store on Steinway Street; the staff diagnosed the problem as my having used a cheap recharger that overcharged the iPhone, which caused the swelling.
On my way home, I stopped at the Foodtown supermarket and stocked up on toilet paper.
12.14.20
I watched "The Gay Divorcee" on the Movies channel and then "The Incredible Mr. Limpet," which was less than incredible but not nearly as bad as some of the reviews suggested.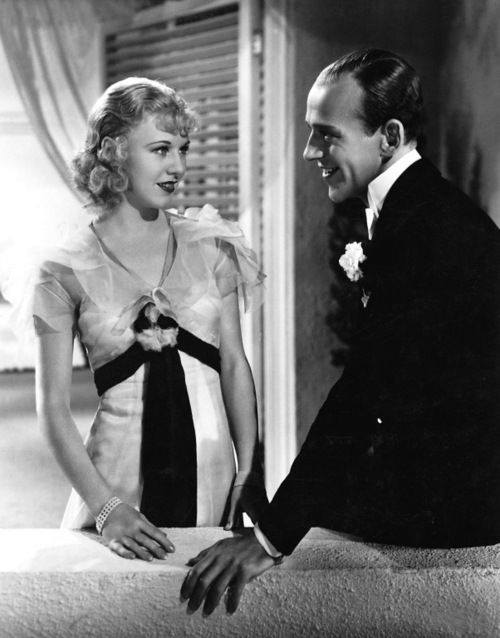 12.15.20
12.17.20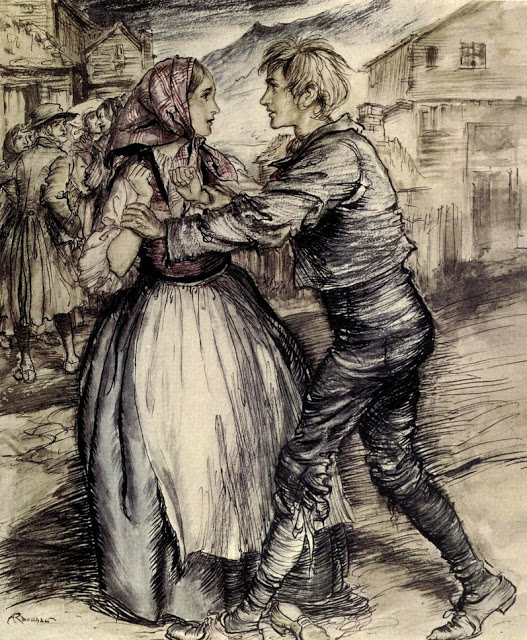 I awoke from a dream in which I'd been recruited to play the violin in an orchestra that was to play the incidental music Edvard Grieg wrote for Henrik Ibsen's play, "Peer Gynt."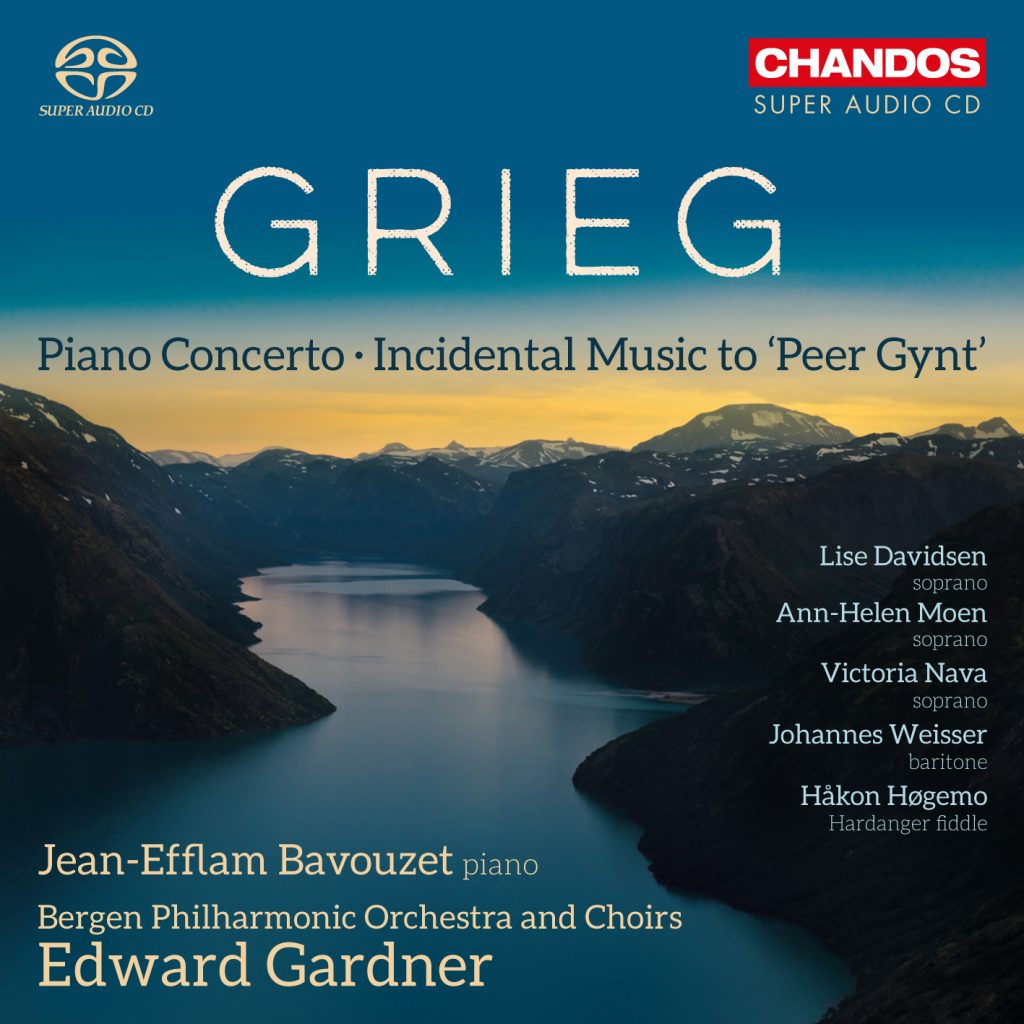 Grieg's "Peer Gynt" suite is his most popular music, though he came to regret the popularity of "In the Hall of the Mountain King," his best known piece by far.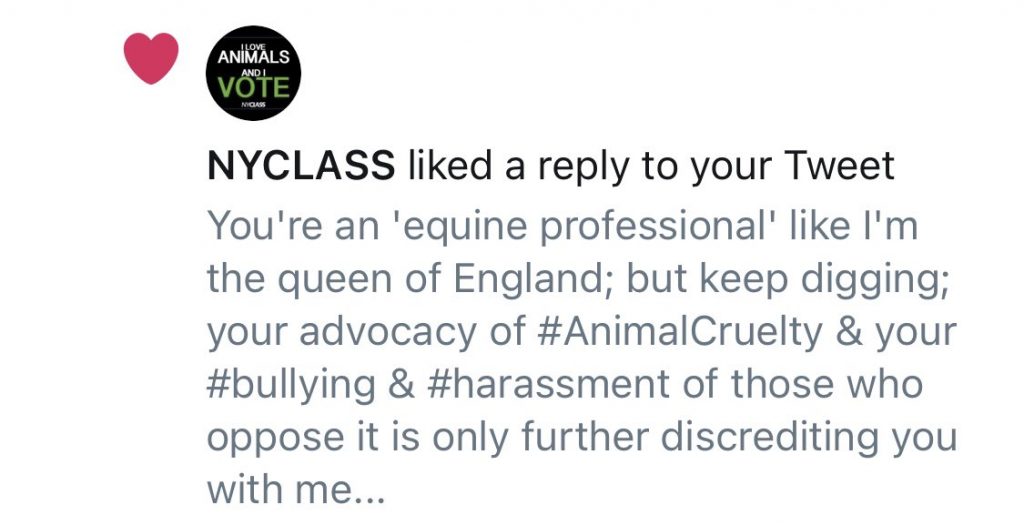 I re-tweeted a tweet from NYCLASS about the cruelty of the horse carriage industry and was immediately attacked by one of the industry's stooges; I'm not inclined to get into fights on Twitter, but having been relentlessly attacked by Zionists for supporting human rights, I'm also not afraid of standing my ground.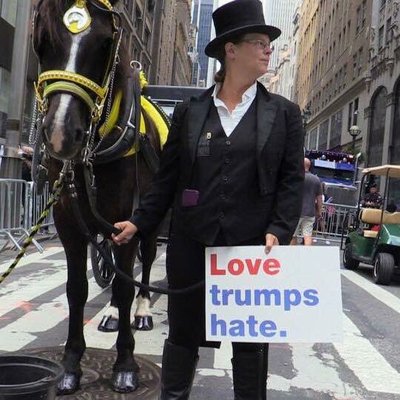 I watched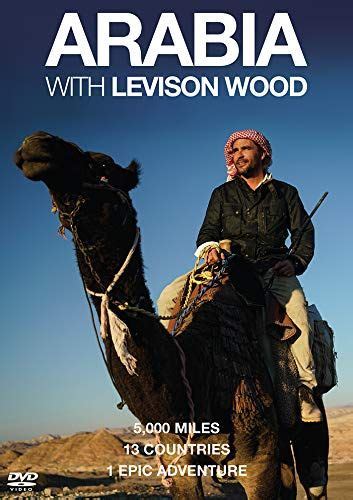 I watched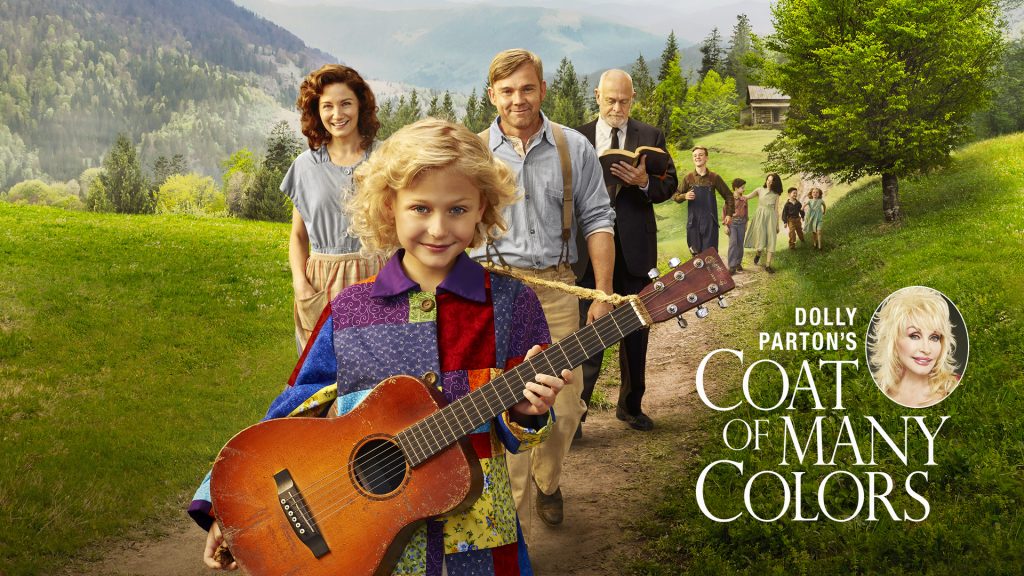 1.18.20
I woke up from a dream in which I said 'pièce théâtrale' in French.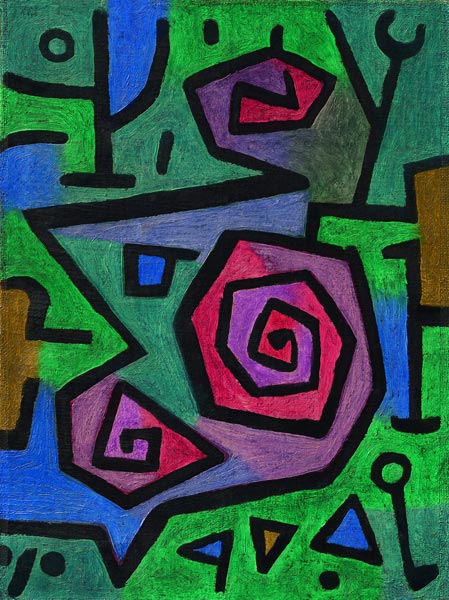 I celebrated Paul Klee's birthday by posting images of his art on Facebook and Twitter, including "Heroische Rosen" (Heroic Roses) (1938).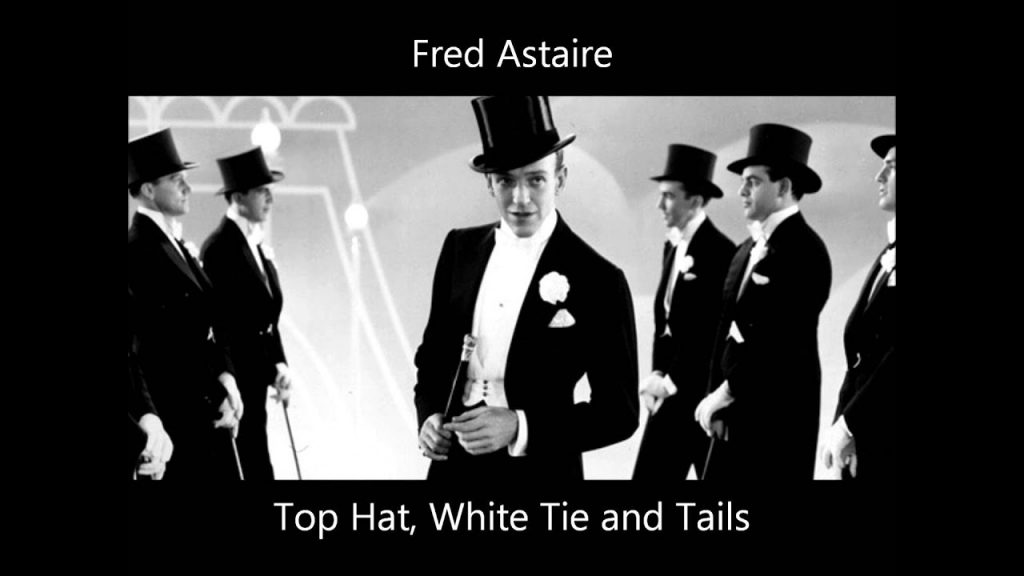 I watched "Top Hat" on TV; I'd seen the movie several times before but it really holds up; on the whole, I think it's the greatest of the films with Fred Astaire and Ginger Rogers; the "Cheek to Cheek" dance sequence to the music of Irving Berlin is the most spectacularly beautiful thing they ever did.
Edward Everett Horton, Erik Rhodes, Helen Broderick and Eric Blore are hilarious as the comic sidekicks. I also watched "Flying Down to Rio," which was the first film pairing Astaire and Rogers; unfortunately, it's anything but a classic; there are a few nice dance sequences and the famous scene in which dancing girls dance on planes above Rio, but it's a rather silly movie without any of the divine elegance of "Top Hat" and seems to have been made as a vehicle for Dolores del Rio.
I watched Trevor Nunn's 1986 film adaptation of "Twelfth Night" on 13; it was in some ways a rather odd adaptation of the Shakespeare play and still odder in that the film was directed by a noted theater director who as far as I know had no previous experience in film direction; and there were a few odd moments along the way, but the ending was moving and delightful…
12.20.20
I watched "The Sound of Music" on ABC, which reminded me of so many holiday seasons when I'd watch it at Aunt Millie's in Milwaukee with the rest of the aunts and cousins on my mother's side.
Despite some moments of mawkish sentimentality, the musical holds up and is arguably Rodgers and Hammerstein's greatest as well as their last. Obviously, Julie Andrews is the musical star power that powers the movie, though I have to admit that I found the dashingly handsome young Christopher Plummer irresistible the very first time I saw the film. Of course, the history that the movie tells is at best incomplete, as it ignores the fact that Adolf Hitler was Austrian himself and that many Austrians welcomed him with open arms and supported the Anschluß.
Rodgers & Hammerstein's musical and the 1965 film directed by Robert Wise became so popular that a lot of Americans think "Edelweiss" is the national anthem of Austria; in fact, it's the 'Bundeshymne der Republik Österreich' (Federal Hymn of the Republic of Austria).
12.21.20
I woke up from a dream in which I said 한국말 공부해요 (I'm studying Korean); I also said 'Fischerweise' (fisherman's way), referring to the Schubert Lied; it was my first dream that included words in both Korean and German together…
12.23.20
I watched "Guru Nanak: The Founder of Sikhism" on PBS; I'd never heard of him and I learned a huge amount about him and the Sikh religion through this documentary about his life and work.
I also watched
I also watched an amusing episode of "Green Acres" with Patrick Horgan as a guest star. "Jealousy, English Style originally aired 53 years ago (11.22.67), when the debonair Englishman (born 5.26.29) would have been 38; it's odd to think that he's now 91 if he's still alive…
oral surgery consultation
1.18.20
I also watched "Hänsel und Gretel" on YouTube to celebrate the anniversary of Engelbert Humperdinck's opera on 23 December 1893.
The 1981 film directed by August Everding stars Brigitte Fassbaender and Edita Gruberova in the title roles, with George Solti conducting the Wiener Philharmoniker; ironically enough, Dec. 23 is also Gruberova's birthday.
Before I went to bed, I watched "The Changing of the Guard," an episode of "The Twilight Zone" (6.1.62) in which an old teacher considers suicide after he's forced into retirement.
I hadn't watched "The Twilight Zone" for years, but I was intrigued by the premiss of this episode when I read about it on-line; the plot of "The Changing of the Guard" is like a cross between that of "It's a Wonderful Life" & that of "A Christmas Carol" as the ghosts of old Prof. Fowler's dead students come to him on Christmas Eve to tell him how he changed their lives; it does in less than 25 minutes what the popular movie does in 131 & it's quite moving…
12.24.20
I sautéed Indonesian tempeh for dinner; I'd actually made it for dinner for Christmas Eve and Christmas Day for Winston and Greg in years past.
But this Christmas Eve was the least Christmas-y ever, with the Corona virus pandemic separating me from friends and family of choice.
12.25.20
I watched "Auntie Mame" on cable in the afternoon.
I've seen this movie several times now but I never tire of it; I love the scene where Patrick and Nor first arrive at Mame's apartment and the penultimate scene when she gives the bigoted Upsons their comeuppance.
I curried organic French lentils for dinner with organic garlic & steamed organic broccoli, spinach & brown rice — an un-Christmas-y dinner for the least Christmas-y Christmas of my life in the midst of the Corona virus pandemic.
I also watched the 1935 "Scrooge" film with Seymour Hicks and the 1970 "Scrooge" movie musical with Albert Finney.
While the older film has creakily primitive technology, it manages to capture the spirit of "A Christmas Carol," unlike the dreadful musical version; what's the point of turning a play into a movie musical if it doesn't have any decent music in it…?
12.26.20
I listened to
I was
Nathan Gunn sang Papageno in this performance (12.21.10), which reminded me of my brief encounter with the 'bari-hunk' when we were both students at UIUC; I sang in a min-chorus of sex in a production of Arthur Sullivan's one-act operetta "Cox & Box" and we all shared one large dressing room with Nathan (this was many years before my transition); he was as nice as he was hunky~!
Little did we know at that point that he'd have the most successful operatic career of any of the voice students who studied at UIUC in the late 1980s & early 1990s…
12.28.20
I watched "Marshall" on Bounce.
The 2017 film directed by Reginald Hudlin is an utterly conventional courtroom drama but thoroughly engrossing and impressive mainly because of Chadwick Boseman as Thurgood Marshall.
Sterling K. Brown is very good as the African American accused of raping a white woman and Josh Gad is also very good as the Jewish lawyer, Sam Friedman; and it was a nice little surprise to se Dan Stevens from "Downton Abbey" as the bigoted and unethical prosecutor. But this is Chadwick Boseman's film and the sadness is the realization that "Ma Rainey's Black Bottom" will be his last film and that he'll never make another one again…
12.29.20
I posted on Facebook about the extraordinary experience I had, writing, "I was walking up the stairs in the Rockefeller Center subway station this afternoon when a young woman walking down the stairs toward me tripped & fell; I rushed forward & was able to catch her head in my left hand & keep it from slamming into the staircase & use my right hand to break her fall; who knows if she would have been seriously injured if I hadn't been able to step forward? Impossible to say, but given the trajectory of her fall, I'm guessing she would have either slammed her head on the hard concrete step and/or continued rolling down the stairs; in any case, I was able to arrest her downward trajectory & the young man with her (I don't know whether he was a relative or a friend or a boyfriend) & a stranger then grabbed her & got her on her feet; she seemed alright & was able to walk down the stairs to the platform, so I just waved to her & went up the stairs as she waved back to me; I didn't have it in mind to do a good deed today, but I guess I did without having planned to…"
My post got 86 'reactions' and 19 comments, including one from Alexandra De Ruiz, who wrote, "You might have saved her life!! Good catch!!" Liz Abzug ( who rarely posts comments or 'reactions' to my posts) wrote, "You sure did save her from a probably bad injury; very good that you did that for her!!" And Ryn Hodez wrote, "In situations like that, I always have the feeling that that person and I have crossed paths for many lifetimes." Kristen Kelly commented, "Made me think of "It's a Wonderful Life" the little things we do can change other peoples lives without us even knowing." Margaret Kaczorowski wrote, "That is awesome. As someone who recently slipped on the stairs in in my own home and slammed my neck on the floor, trust me when I say it hurts like heck. I am sure she really is thankful you were there in that moment."
86Charlene Barker, Rose M Kim and 84 others19 CommentsLikeCommentShare
12.30.20
I posted about the jazz musician Billy Tipton on Facebook (he was born on this day in 1914) and a Facebook friend (Abby Eau) commented, "What a fantastic life! I learn so much from your FB and twitter that I would never otherwise know."
12.31.20
I woke up from a long dream at the end of which someone said to someone else, "Du beginnst auf Deutsch, weißt du? und dann auf Englisch, oder…?" I was in the audience in a hall as someone was giving a talk without realizing that she was speaking in her native German to a mixed English- & German-speaking audience until someone said that. There was a lot more but that's all I could remember…
I watched a segment of "Arabia with Levinson Wood" in which he visited Jordan and the West Bank.
In the segment, Wood bends over backwards to be 'balanced' and he's 'balanced' to a fault, but he does show some of the reality of #ApartheidIsrael's occupation; his assessment that it's ultimately about 'tribalism' is too easy; but at least he doesn't completely whitewash the brutality of the occupation…
Frohes neues Jahr, Godt nytt år, Gott nytt år, Gleðilegt nýtt ár, Bonne année, Felice anno nuovo, Feliz ano novo, An nou fericit, 새해 복 많이 받으세요 & #HappyNewYear to all~!
1.22.20
Moumita Ahmed at Espresso 77
Deutsch: the first class
1.23.20
QPH TG group
1.24.20
Friday, Jan. 24 was the beginning of my Bernie Journey. In a happy coincidence, I ran into Natalie James on the bus to La Guardia for my flight to O'Hare. Fortunately, my flight from O'Hare arrived a bit early in Des Moines, so I was able to take up the suggestion Natalie had made to me on the bus to try to find a flight to Des Moines earlier than scheduled and I rushed from one terminal to another once at O'Hare, just making it to the earlier flight in time to catch it, which enabled me to arrive more than two hours earlier than expected; in fact, I arrived before Natalie and so we were able to drive in the rental car she rented into Des Moines; on the way to dinner, we stopped at a Walgreen's to pick up some much needed toiletries; Natalie had identified the India Star as a promising sounding restaurant, so after I checked in at the Holiday Inn Express, Natalie and I went off to the India Star for a wonderful dinner; the restaurant appeared to be owned and operated by an Indian immigrant family.
1.25.20
On Saturday, Jan. 25, the work began in earnest. Natalie came to pick me up at the hotel, bringing with her Devin Maxime from Astoria, so there were now two Bernie supporters Queens in our 'cell.' The breakfast at the Holiday Inn Express was nothing fancy but was adequate, and we drove first to Sanders campaign headquarters in Des Moines; there, we met two campaign staffers and picked up campaign literature and lawn signs for our 'canvassing.' We then drove to a union hall, where we introduced ourselves to the two dozen or so staff and volunteers there in a round robin of introductions; we then broke up into groups, with Natalie and Devin joining the LatinX team, while I joined the (smaller) Asian/Pacific Islander (API) team.
1.26.20
1.27.20
1.28.20
1.29.20
1.30.20
1.31.20
2.1.20
2.2.20
2.3.20
2.4.20
2.5.20